Ex-Formula 1 driver turned pundit Martin Brundle revealed during the Brazilian Grand Prix that he'd been "categorically told" that Sergio Perez will remain with Red Bull next season and that his 2024 deal will be respected.
Perez's future has been a huge talking point over recent weeks following a inconsistent run of form, which has seen him not finish on the podium since the Italian Grand Prix.
The Mexican came extraordinary close to getting back on the rostrum in Interlagos but was denied P3 by just 0.053s.
Fernando Alonso beat Perez to the rostrum by the finest of margins, after what was a stellar fight.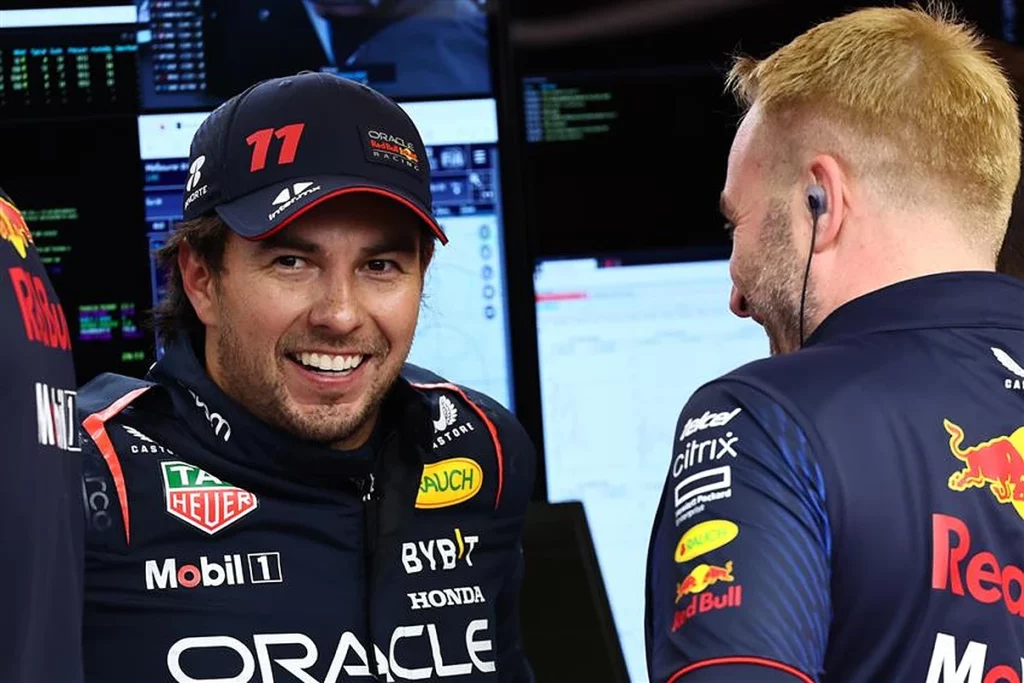 Want to work in Formula 1? Browse the latest F1 job vacancies
Regardless of Perez missing out on the podium, he looked back to his best during the Brazilian GP, with him also now having a comfortable 32-point advantage over Lewis Hamilton in the fight for second in the Drivers' Championship.
On the topic of Alonso, it was rumoured ahead of the recent race that the Spaniard and Perez would be swapping seats in 2024, something which has been completely denied.
Perez will be a Red Bull driver once again in 2024, although whether he'll be there beyond that is something which'll be discovered nearer the time.
It had been suggested that the 33-year-old would lose his seat for 2024 if he fails to claim second in the standings; however, this has also been denied by Brundle.
Article continues below
Brundle has been informed "by people who know" that Perez is a 2024 Red Bull driver and that no ultimatums are in place.
"I'll stand by what I've said in the last couple of races," Brundle said on Sky Sports F1.
"I believe Red Bull absolutely want to keep running Perez next year, and will do everything to make that happen.
"There is a contract in place and they don't want to change, for any number of reasons.
"That's what they're aiming at, at the moment.
READ: George Russell slams 'harsh' penalty
"I have been categorically told – by people who know – that it's not about finishing second in the championship.
"He certainly needs to have three solid races or where is he at, in his own head, going forwards?
"Right now, Perez has the Red Bull seat next year. No doubt about it."