Red Bull adviser Dr Helmut Marko has indicated that, as soon as Mercedes can figure out exactly where their lap time is coming from, they will be able to deliver it on a consistent basis.
During multiple practice sessions this season, both George Russell and Sir Lewis Hamilton have found themselves in and around the top three, but their best qualifying result of the season thus far has been P5.
They have been on the podium three times between them, so their pace is there, they just need to figure out how to continually mine it.
The issue for them, in Dr Marko's eyes, is that they do not know where that pace is coming from, which is the reason they have not been able to convert it into a victory yet this season.
"Mercedes is doing incredibly fast laps in practice and also in the races, both with Hamilton and Russell," he said.
"Not continuously, so for us it's difficult to interpret where that lap time is coming from. Listening closely to the Mercedes people, I don't think they know either.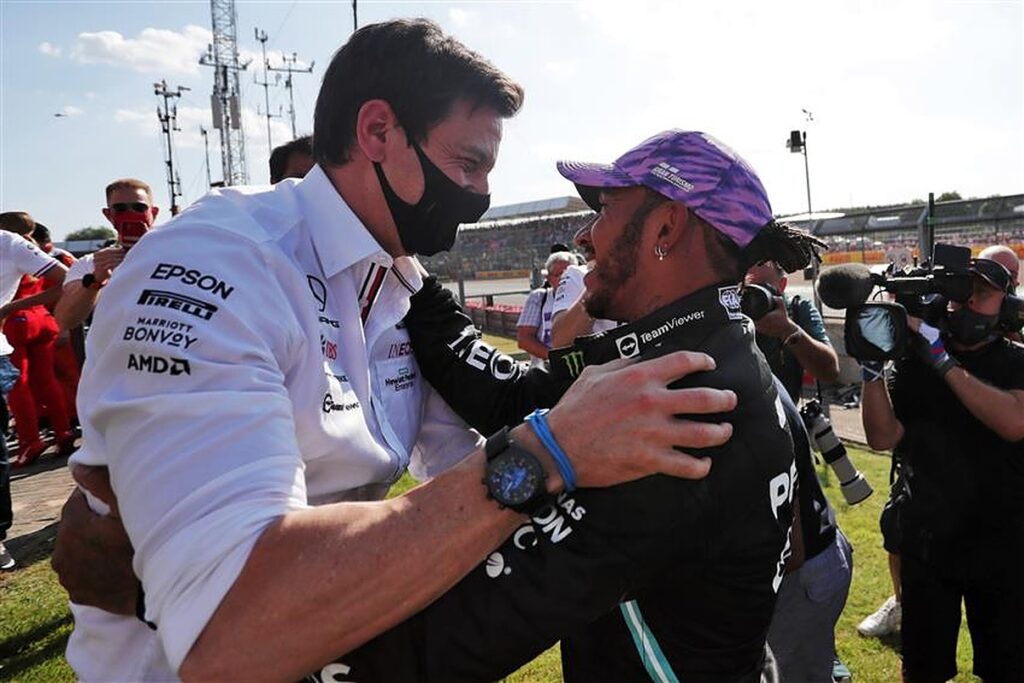 READ: 'It would be foolish': Red Bull wary of DRS failure in Baku after 'self-inflicted' issue in Spain
"But the dangerous thing is the potential seems to be there. And once that can be called up over a race distance, then they'll be right up there or right at the front."
Mercedes have a history of making out that their pace is a lot worse than it really is. During testing this year, Ferrari's Carlos Sainz labelled the Silver Arrows' concerns about their pace as "typical," but this time, Dr Marko affirms that it has not been a "bluff."
Article continues below
"No, it's not a bluff," he stated.
"The bluff was where they had this weird engine advantage and last year the Hamilton engine – there they were bluffing hard. So, I don't believe that.
"And it's really incredibly hard to understand where this [car is] incredibly fast. They were the fastest in the field at [one] stage, but it doesn't last long.
"What exactly changes there, why they can't drive that continuously, is just – thank God – still the problem, I would say."
Mercedes are over 100 points behind Red Bull in the Constructors' Championship, and this season is the first time in 11 years that they have failed to win any of the opening seven rounds.