Labour peer Lord Peter Hain has called on the FIA to make swift changes to the rules around team bosses contacting the FIA during races, following the "perverted" and "rigged" 2021 Abu Dhabi Grand Prix.
Sir Lewis Hamilton was denied his record-eighth Formula 1 world championship last year on the final lap in Abu Dhabi after a controversial Safety Car restart.
There were five lapped cars between Hamilton and title rival Max Verstappen in the closing stages of the race, and race director Michael Masi initially decreed that none of the lapped runners would be permitted to pass the Safety Car.
However, following intense pressure from Red Bull to let the lapped runners go, and with time running out, Masi opted only to allow the five between the two race leaders go past, leaving the rest where they were.
This allowed Verstappen to pass the Briton on the very last lap of the race, sealing his first ever championship in dramatic style.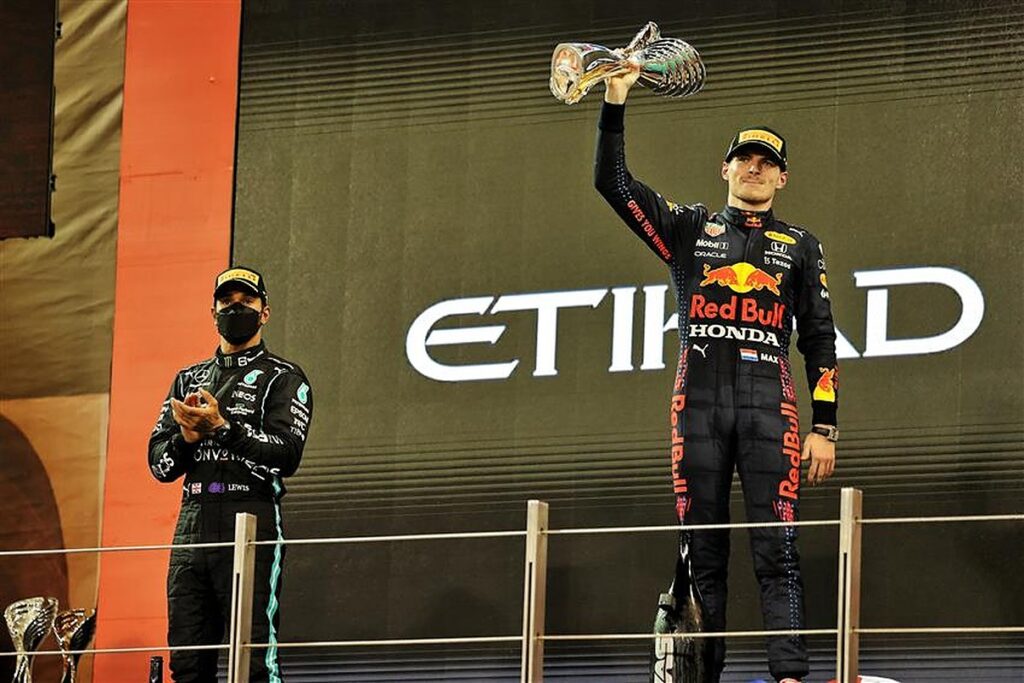 Lord Hain was left disgusted by the events of the season finale, labelling the race "perverted" and "rigged."
"As a lifelong Formula 1 fan, I thought it was a perverted outcome," he said.
READ: Mercedes deny dropping Abu Dhabi GP appeal in exchange for Masi sacking
"The finish was effectively rigged by the stewards in order to produce a dramatic finale for the theatre rather than a racing outcome."
Article continues below
The 71-year-old affirms that even Verstappen supporters must see the injustice that was committed against Hamilton.
"I think it has left a sour taste unless you are a die hard Verstappen fan, but even many of them have admitted that it has left an unpleasant taste in their mouth.
"Ok, the rules are very complex for the average fan, but at least there is a consistency there. This was clearly contrived and manufactured to allow that kind of finish."
Hamilton congratulated the Dutchman directly following the race, saying: "Big congratulations to Max and to his team," when interviewed by Jenson Button.
Lord Hain says he admired Hamilton's show of respect after the race's completion despite the difficult circumstances.
"I thought Lewis behaved with enormous dignity afterwards, going to the Red Bull pits to congratulate them, but he must feel absolutely gutted and that the rules are rigged against him," he added.
Mercedes team principal Toto Wolff had also been on the radio before Red Bull to tell Masi not to deploy the Safety Car.
Lord Hain suggested that Masi displayed a preference to Red Bull, and says this is something that needs to be addressed.
READ: Horner suggests Mercedes-Red Bull rivalry wasn't at 'men's level'
"There has to be integrity all around. There can't be preferential communications with certain teams rather than others. I think that's the important thing," he said.
"There must be no repeat of this."
Ross Brawn, Formula 1's technical director, has vowed to place a ban on teams contacting Masi during grand prix in 2022.
"We will stop this contact next year. It's unacceptable that team bosses put Michael under such pressure during the race. It's like the coaches negotiating with the referee in football," Brawn said.
The 67-year-old condemned the behaviour of both Wolff and Red Bull team principal Christian Horner during the closing stages of the curtain-closer in Abu Dhabi, affirming that they need to let Masi do his job.
"Toto can't demand there shouldn't be a Safety Car and Christian can't demand the cars have to un-lap. That's at the discretion of the race director," he reiterated.
Follow us on Google News to never miss an F1 story