Red Bull team principal Christin Horner has spoken of the political battle between his team and Mercedes last year, calling counterpart Toto Wolff "a different kind of animal."
The two teams went head-to-head in both the drivers' and constructors' battle throughout 2021, as Max Verstappen beat Sir Lewis Hamilton to the championship in a dramatic season-ending Abu Dhabi Grand Prix in December.
The pair were involved in multiple incidents with each other over the course of a tumultuous season, with both teams persistently on the radio to race control to persuade race director Michael Masi to see things their way.
Notable incidents between the title protagonists occurred in Silverstone, Monza, Sao Paulo, Jeddah and the contentious finale at the Yas Marina Circuit.
Further drama between the two top teams last season took place in Budapest, when Valtteri Bottas' inadvertent game of bowling into Turn 1 wiped out both Red Bull cars.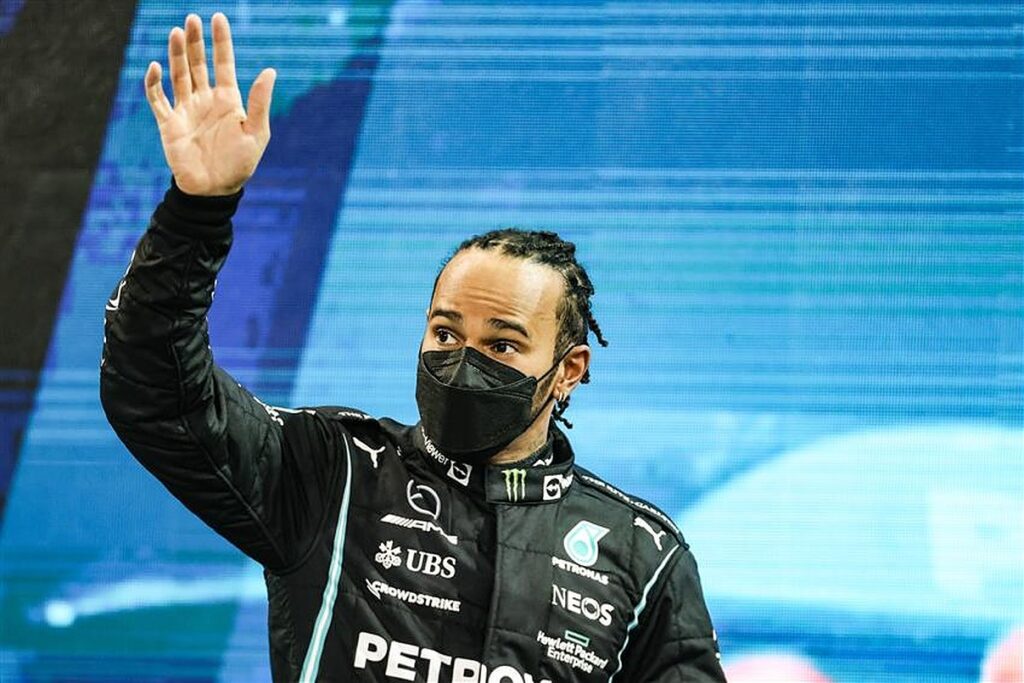 READ: 'History books will always show' Verstappen as 2021 champion
Sergio Perez was sent out of the race, while remarkably despite significant damage, Verstappen was able to limp home for a top ten finish.
With significant changes expected for next season, it is believed that there will be more competition at the pointy end of the grid, but uncertainty reigns.
Opinions differ as to whether the new cars next year will achieve their goal of facilitating closer and more competitive racing, and Horner does not believe anyone will know their relative performance until the first race of the season.
Article continues below
"It's the same for everyone. All the teams think, I'm pretty sure they will have a great car next year," Horner told Formule1.nl.
He does, however, reckon that there will be a split in the order, with some teams finding themselves significantly slower than the front-runners.
"We will find out in Bahrain. But we have a great team, there's no reason to believe we won't have a competitive car. I have every confidence in it.
"But the best teams will still be at the front, the worst at the back. There will be a divorce, as always. That will not change with new cars," he added.
Asked about what he has been getting up to during the off-season before it all kicks off again, he said he's been spending some quality time with his pets.
"Yes, I like animals. Because you don't get into a political discussion with them!" he joked.
"They don't talk back anyway. Our animals all have their own character and personality. But the good thing is, there's never anything political about them," he continued.
2021 was a largely political battle between Mercedes and Red Bull off track, and while Horner is not a massive fan of the mind games, he concedes that they are a feature of Formula 1.
"Do I like it? No. Is it part of the sport? Yes," Horner said.
"I don't know if I'm good at it, but I have a great love for the sport. I grew up in this industry and I think what you do on the track is the most important thing that matters."
The 48-year-old says that he never had any personal issues with Ferrari team principal – and now F1 CEO – Stefano Domenicali during four-time champion Sebastian Vettel's championship fight with Fernando Alonso.
He stresses that everything happed on track between 2010 and 2013, but said Mercedes team principal Wolff is a "different kind of animal."
"Why would it [a political battle] be bad for the sport? It distracts.
READ: Ex-F1 champion claims Horner-Wolff rivalry is a 'front'
"When we fought with Sebastian Vettel against Fernando Alonso for the world championship, Stefano Domenicali was Ferrari's team principal. 
"The competition at the time was of a different, let me say, 'men's level'. This year has been intense both on and off the track. I think Toto plays it differently, he's a different kind of animal."
Verstappen beat Hamilton after a controversial Safety Car restart in Abu Dhabi, and the Brit is reportedly considering retiring from Formula 1 off the back of the heartbreak he suffered in the season finale.
Mercedes did, however, manage to claim their record-eighth consecutive Constructors' Championship last month.
Follow us on Google News to never miss an F1 story