There is no debate that Lewis Hamilton is one of the best Formula 1 drivers of all time, holding the record for most points, poles and wins in the sport's history.
One record that the Brit does not hold outright however is the record of the most championship titles, which he currently shares with the legendary Michael Schumacher, with both drivers on seven.
The 37-year-old missed out on this record breaking eighth title in heart breaking fashion at the Abu Dhabi Grand Prix in 2021, having led the race right until the final lap, where a controversial safety car procedure allowed young Max Verstappen to pass him and snatch championship glory.
2022 was then a disaster for the Brit, as the new regulations that come into effect at the start of the year bewildered Mercedes, leading them to be left behind by Ferrari and Red Bull for the majority of the year.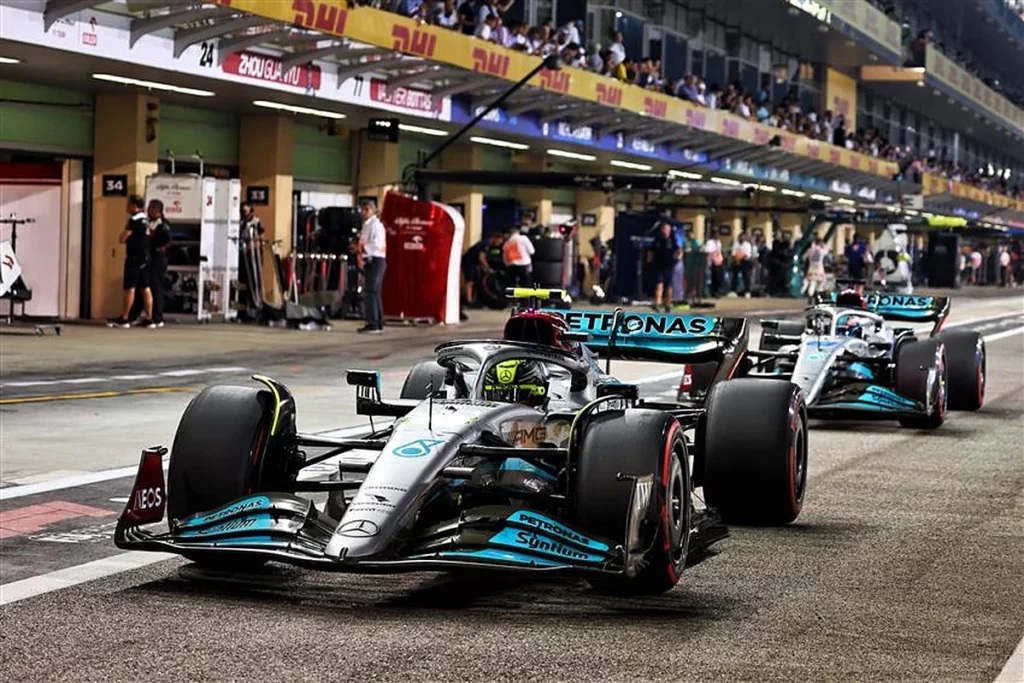 READ: Lewis Hamilton casts doubt on Toto Wolff's Mick Schumacher wish
Hamilton finished the season in sixth place in the drivers' championship after spending a season driving the uncompetitive W13, and while some have suggested that this could have been the final straw for the aging Brit, Hamilton has suggested quite the opposite.
"So far there is no timeframe for that [contract extension] as we've been constantly on the road for the last few months," said Hamilton when asked about his future.
"It won't be long now, but I will definitely stay.
"I think stopping as a world champion is a dream that every athlete has – and so do I."
Article continues below
The seven-time world champion has previously claimed that he had no intentions to race into his 40's like his former teammate Fernando Alonso, but has explained that his recent heartbreaks and shortcomings have given him a new level of motivation to succeed.
READ: Sebastian Vettel hits out at Haas for firing Mick Schumacher in fresh rant
With Red Bull hindered by their cost cap breach penalty, which will see them have significantly less testing time than Mercedes, and Ferrari going through a transition period after replacing Mattia Binotto with Fred Vasseur, 2023 could be Hamilton's best chance to pull ahead of Michael Schumacher in the record books.
The Silver Arrows have expressed their confidence in learning from their failures last season, even claiming that being brought back down to earth following their decade of dominance could benefit their mentality going into 2023.
This will come as good news to Hamilton, who will be aware that time is running out for him in Formula 1, while the next era of drivers such as his teammate George Russell begin to get title ambitions of their own.