Lewis Hamilton isn't looking set to be turning his back on Mercedes anytime soon, with the seven-time World Champion having informed the media ahead of this weekend's Mexican Grand Prix that himself and the Germans are "going to do another deal".
The Stevenage-born driver's current deal is set to expire at the end of next season; however, over recent months himself and Mercedes boss Toto Wolff have shared that their partnership will continue long beyond next season.
Hamilton is arguably driving the best he has done all season currently, after coming agonisingly close to finally claiming a win in 2022 last weekend at the United States Grand Prix.
After Max Verstappen suffered a poor pit-stop, it was looking for all the world like Hamilton was going to claim his seventh US Grand Prix victory and his sixth at the Circuit of the Americas, but it wasn't to be.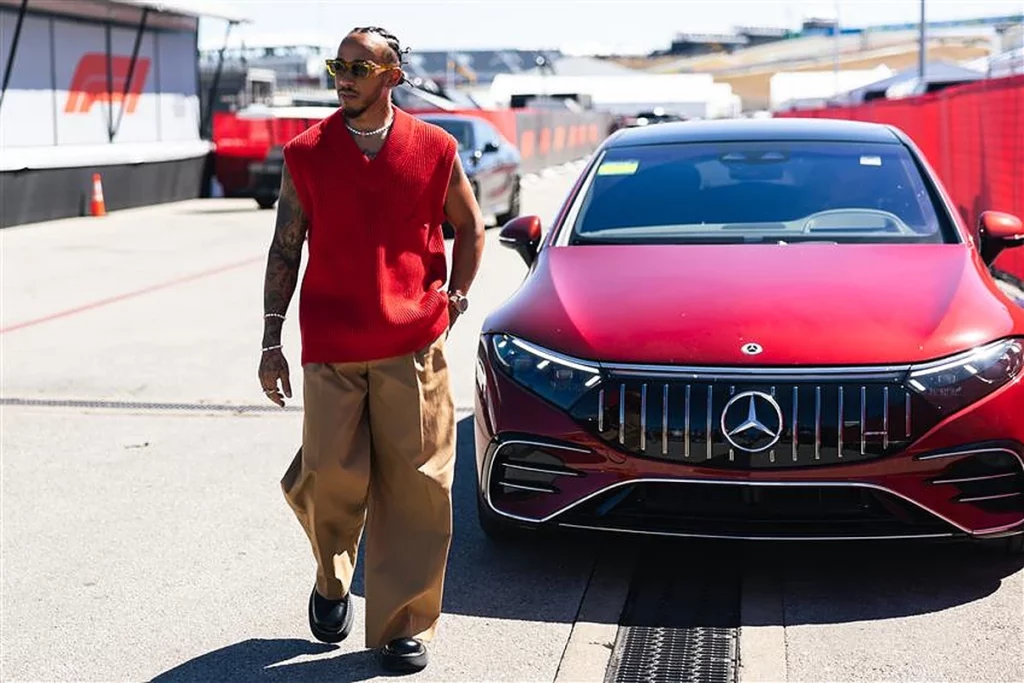 READ: Lewis Hamilton's brilliant reaction to George Russell wiping out Carlos Sainz
The 103-time GP winner was overtaken with just six laps remaining and was unable to defend due to Verstappen's superior pace.
It means his wait for a win continues, with 2022 looking set to be the first season in Hamilton's F1 career where he hasn't claimed a single victory.
He does get another opportunity to win this weekend at the Autodromo Hermanos Rodriguez Circuit, a venue he's claimed victory at twice in the past.
On paper, Mercedes are expecting this to be a good weekend; however, it wouldn't be the first time that the Brackley-based team have been optimistic and have gone on to have a woeful weekend.
Article continues below
Hamilton will seemingly have a few years yet to add to his current records, with the plan being for himself and Wolff to "sit down" in the "next couple of months".
"We are going to do another deal," said Hamilton.
"We're going to sit down and we're going to discuss it in these next couple of months.
"My goal is to continue to be with Mercedes. I've been with Mercedes since I was 13. And it really is my family. Mercedes-Benz have stuck with me through thick and thin.
"They stuck with me through being expelled at school. They stuck with me through everything that was going on through 2020 [and his determination to raise issues of diversity and inclusion in F1]. They've stuck me through my mistakes and with me through the ups and downs.
"And so I really believe in this brand. I believe in the people that are within the organisation. And I want to be the best teammate I can be to them, because I think we can make the brand even better, more accessible, even stronger than it is. And I think I can be an integral part of that.
"In terms of my plans for the future… Each year, at the end of the year, you sit there and I'm trying to, like, analyse my year and analyse my next three- to five-year plan. It's difficult to do ten.
"But where do I see myself? What are the things I want to do? What are my goals? And things are being added. I have a lot of business going on. I have a lot of successful, really positive things that have lots of opportunity for success outside.
READ: Toto Wolff says he was 'proud' to be a Red Bull driver
"But I want to keep racing. I love what I do. I've been doing it for 30 years, and I don't feel that I should have to stop. I think I'm currently still earning my keep, I would say. I want to do better, still.
"I could stop now and I have lots of other things that I have in the pipeline that I will be super-focused and super-busy.
"I'm here for the sheer love of working in the organisation that I'm in. So, yeah, you're going to have to stick with me. You are stuck with me for quite a bit longer."