Seven-time World Champion Lewis Hamilton is seemingly not going anywhere at the conclusion of the 2023 Formula 1 season, with the Mercedes driver having stressed that he's not going to retire from the pinnacle of motorsport "any time soon".
With his current Mercedes contract set to expire this season, Hamilton's future has been a massive talking point this year, given the chaos it would cause in the paddock if he were to retire.
Whilst Hamilton and team principal Toto Wolff have insisted that a new deal will be signed, rumours have continued to circulate as to why a contract hasn't yet been signed, with some pundits wondering if the 103-time race winner is waiting to see if the Silver Arrows improve.
This it appears is not the case at all, with Hamilton remaining adamant that he's in his "prime".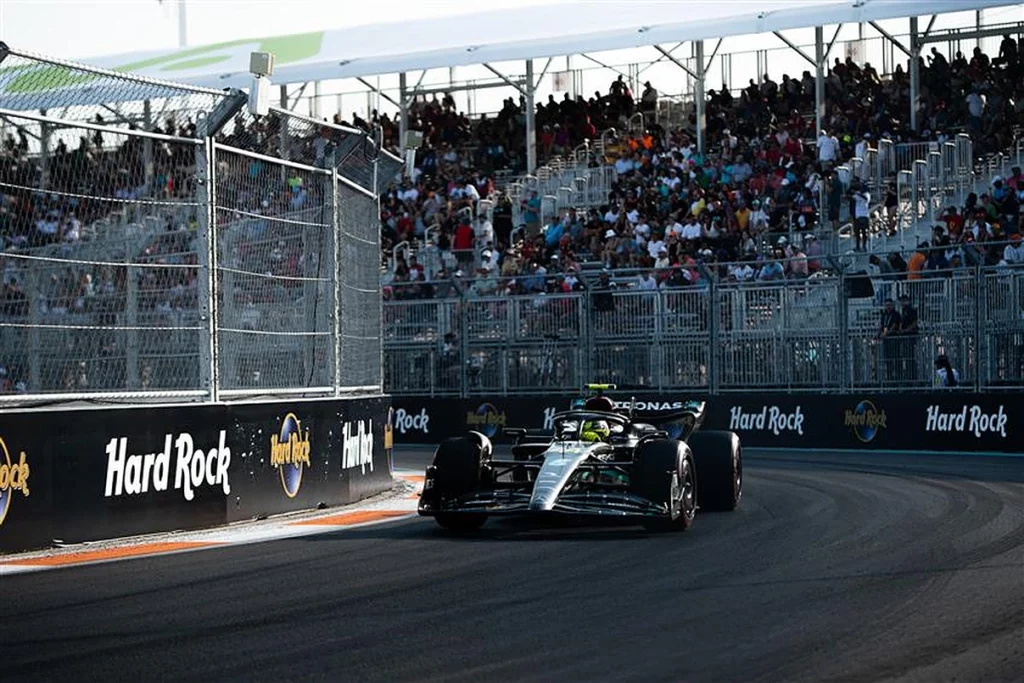 Want to work in Formula 1? Browse the latest F1 job vacancies
He shared after the Azerbaijan Grand Prix that his new deal won't just be for 2024, with him targeting a "long-term" extension.
"I'm thinking long-term," Hamilton said after Baku.
"I don't want to stay here for another year. I want to stay longer."
The likelihood is that Hamilton will remain with Mercedes for 2024 and 2025, meaning his contract would then be up for renewal ahead of the new engine regulations, which will come into effect in 2026.
Article continues below
Should things at Mercedes improve, though, then the Stevenage-born driver could very well remain with the Brackley-based team into the new era of F1, given that he is still "massively driven" to compete at the top.
"I don't plan on stopping any time soon," he told ESPN.
"I'm not at the end of my career, I'm not in the downhill slope of my career. I'm in my prime.
READ: 'We'll see': Charles Leclerc on replacing Lewis Hamilton at Mercedes
"It all depends on how hard I want to work and keep myself in my prime, in terms of physical and mental capability.
"If you look at LeBron [James], if you look at Tom Brady, they have shown that it can be sustained for as long as you are dedicated enough to put the energy and time in.
"Right now, I don't plan on changing, I only plan on adding to the drive and the motivation and to being better. I'm massively driven."