Lewis Hamilton and George Russell have received a clear message: their first-lap collision during the Qatar Grand Prix was "avoidable," and it squandered a golden opportunity for Mercedes to secure a double podium finish.
Starting behind Max Verstappen on the grid, Hamilton, seemingly determined to advance from his third-place starting position, was equipped with soft-compound tires, while Russell and Verstappen opted for mediums.
Unfortunately, the attempt to make progress ended in contact between the two Mercedes drivers, sending both spinning off the track.
George Russell managed to recover and finish the race in fourth place. However, Lewis Hamilton's race ended abruptly.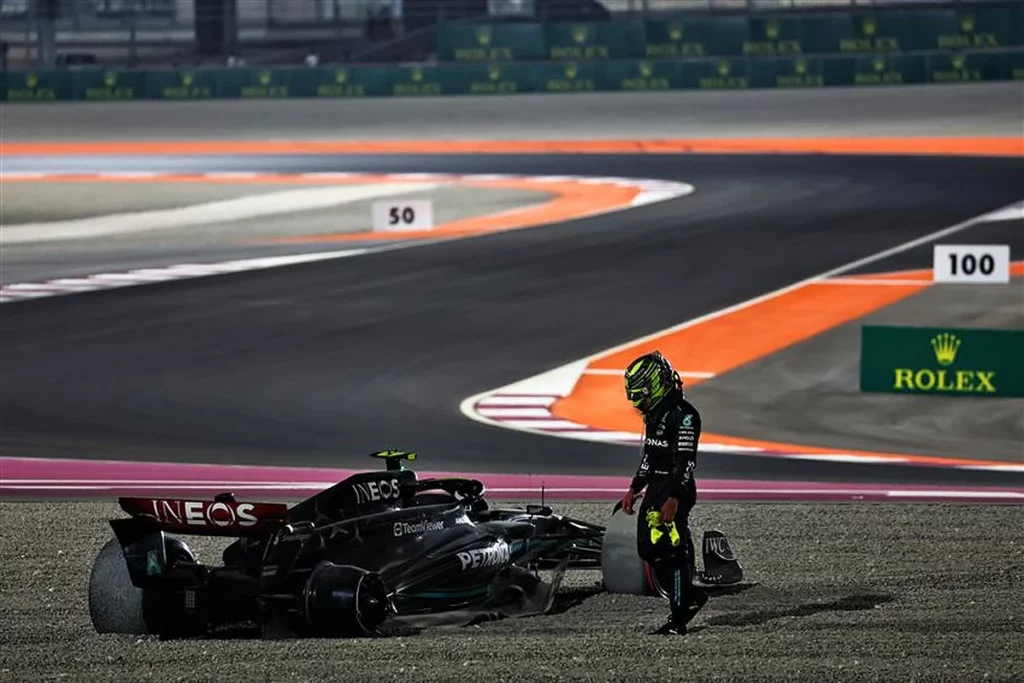 Want to work in Formula 1? Browse the latest F1 job vacancies
The seven-time world champion later took responsibility for the crash, acknowledging, "I've watched the replay, and it was 100% my fault."
After the race, Ted Kravitz, a reporter for Sky Sports F1, emphasised that the incident represented a missed opportunity for Mercedes.
He noted, "Had they given each other a bit of room, it wouldn't have happened.
"It's not only frustrating because the car had the pace, and Mercedes believed they would have been quicker than McLaren, leading to a double podium. 
Article continues below
"It wouldn't have been Lando and Oscar; it would've been George and Lewis on the podium."
Kravitz went on to highlight the role of a pre-race meeting in contributing to the flashpoint.
"As well as throwing away a double podium behind Max Verstappen, they had talked about the fact that Lewis was starting on the soft tire, the quicker tire, off the line, and might be quicker than George into the first corner," he added. 
"They talked about it in the Mercedes briefing in the morning.
"How avoidable was all of this, I want to know? Bradley Lord (team head of communication) said 'we discussed it.'"
Kravitz expressed doubts regarding the clarity and effectiveness of the discussions that took place before the race, ultimately questioning the decision-making process within the team.
He continued, "It adds to the frustration.
READ: 'It's a nightmare': Charles Leclerc opens up
"Especially, as George and Lewis underlined, everyone has put in a real shift at Mercedes, putting in the late hours."
With just five races remaining in the 2023 season, Mercedes faces the challenge of securing a solitary victory.
Currently occupying the second position in the Constructors' Championship, the Silver Arrows hold a 28-point lead over their closest rivals, Ferrari.