Lewis Hamilton admitted after the Spanish Grand Prix that he "wants to be where" Max Verstappen currently is, with the Dutchman having cruised to his fifth win of the 2023 Formula 1 season ahead of the Mercedes driver.
Hamilton finished in second on Sunday for the second time this year, having also claimed P2 behind the reigning World Champion at the Australian Grand Prix.
The 38-year-old enjoyed a competitive weekend at the Circuit de Barcelona-Catalunya, a venue he's won at six times in his F1 career.
Whilst he was nowhere near to victory last weekend, Hamilton was comfortably the second strongest driver during the race, with him having crossed the line eight seconds ahead of third-placed George Russell.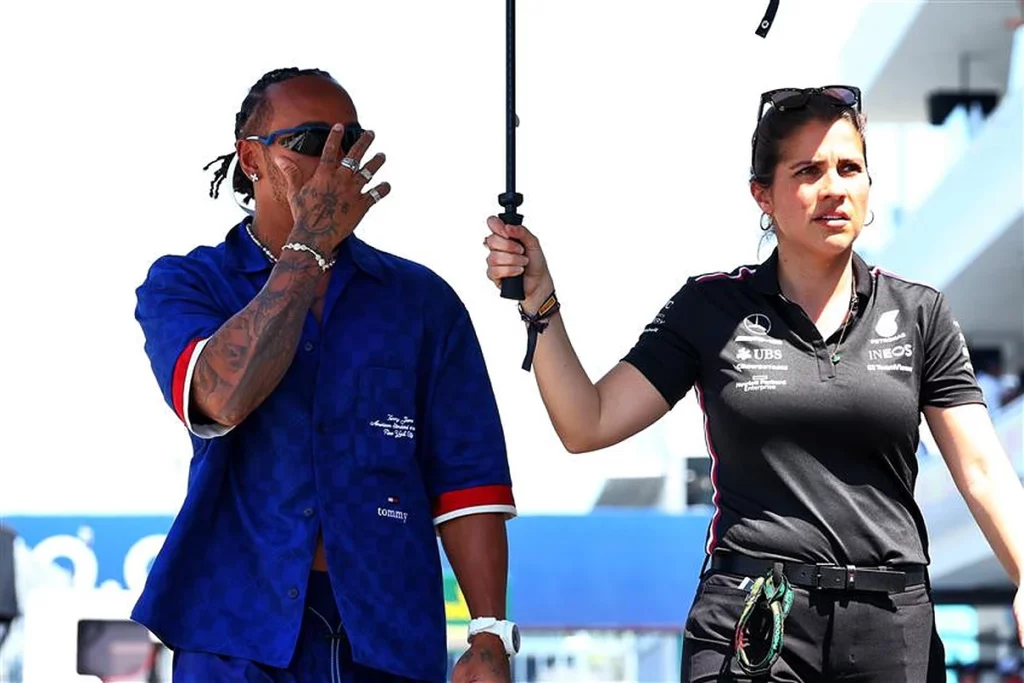 Want to work in Formula 1? Browse the latest F1 job vacancies
The 103-time race winner was 24 seconds behind Verstappen though, showing just how much of an advantage Red Bull still have over Mercedes.
Hamilton qualified in fifth but started the race in fourth following a penalty for Pierre Gasly, promoting him to the second row.
He was lucky to escape a puncture on the opening lap after being hit by Lando Norris, in what was nothing more than a racing incident.
Hamilton got his head down and easily overtook Lance Stroll and Carlos Sainz, before enduring somewhat of a lonely race in second.
Article continues below
The result keeps the Briton fourth in the Drivers' Championship, whilst Mercedes are now second in the Constructors' Championship.
He was delighted with the podium and was very complimentary to everyone linked with him after the race, highlighting his current positive outlook.
"I have a great great team around me, both off and on track. Great things are happening with Mission44, I have got a great team in London working on that, and we're starting to see an impact. I have got a great team of engineers here," Hamilton said.
READ: Neymar gets photobombed at 2023 Spanish GP
In regard to purely F1, Hamilton continues to feel "fit and healthy"; however, he is keen for Mercedes to catch Red Bull in order for him to be "racing" Verstappen once again.
"I feel fit and healthy, and I think that was a solid race for me and I think I want to keep going for as long as I can," added Hamilton.
"I want to be where he [Max] is, or racing him at least. Super focused on getting to that point, but there's a long way to go."