Despite McLaren enduring a difficult start to the new regulations in 2022, Lando Norris was once again one of the shining stars of the sport.
The Brit single handedly took the fight in the constructors' championship to Alpine and finished above both Fernando Alonso and Esteban Ocon in the drivers' championship.
Norris was the only driver outside of the top three team to score a podium over the course of the season, but his first race win still eludes him as McLaren fail to compete with the top teams.
The 23-year-old had a golden opportunity to stand on the top step of the podium at the 2021 Russian Grand Prix, where wet weather and grid penalties saw himself and Carlos Sainz battling at the front of the pack.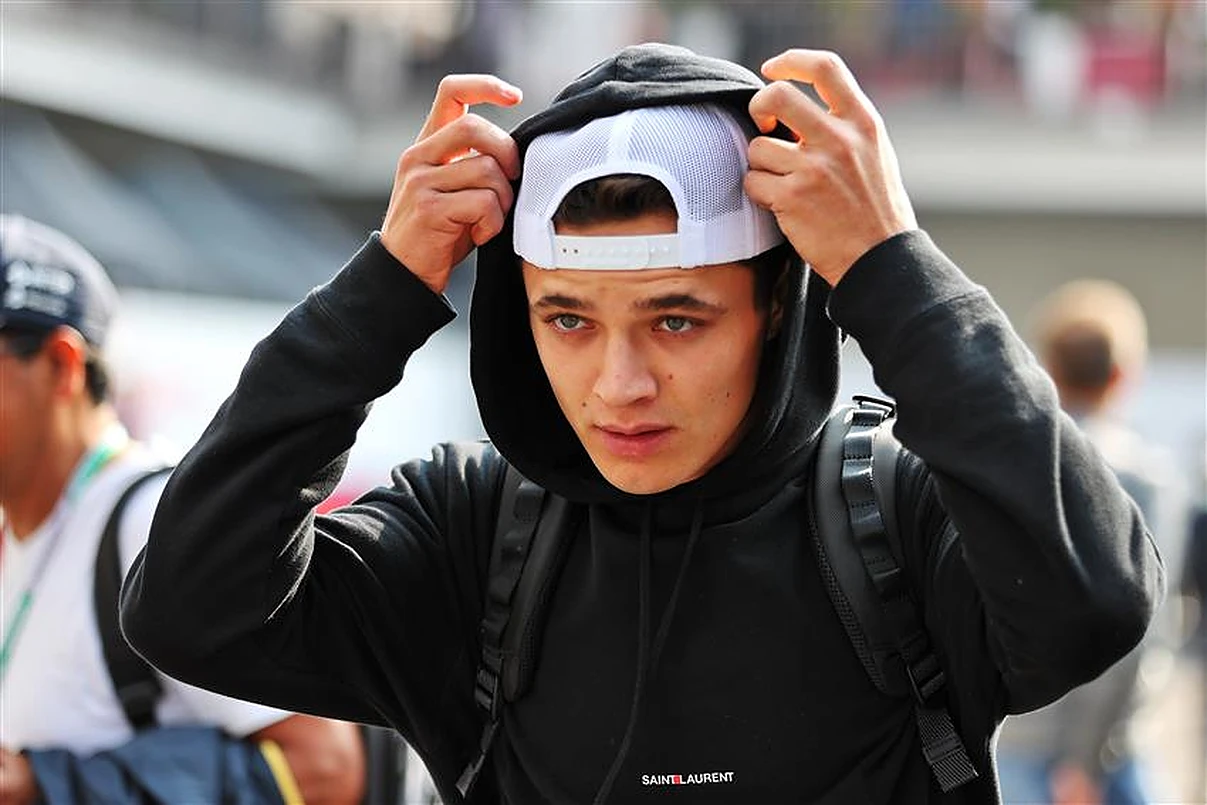 READ: Helmut Marko denies Sergio Perez theory amid Daniel Ricciardo signing
A mix up in communication about incoming rain with his team saw Norris stay out and struggle to stay on the track in wet conditions, while Lewis Hamilton fitted the intermediate tyres and cruised past the McLaren driver for his 100th win.
Former F1 driver turned analyst Jolyon Palmer has suggested that Norris' maiden win is just around the corner, as the 23-year-old continues to improve year after year.
"The gap between the best and the rest was bigger than anticipated in 2022, something I hope will close up next season to give more the of the midfielders opportunities," he began.
"Out-qualified only once by the departing Daniel Ricciardo, it seemed Norris took his performance to another level, even if the standout moments weren't as exceptional as last year.
Article continues below
"With a long-term contract in place, he'll be hoping for a leap in performance from his team next season. If that comes, I expect Norris to be knocking on the door of that maiden race win once again."
READ: Zak Brown reveals opinion which will anger Lewis Hamilton
McLaren will be hoping that they can provide Norris and his new teammate Oscar Piastri with a competitive car in 2023, as the team look to get back to championship winning ways within the next few years.
Should the team not make the required steps forward to win races, McLaren will be sweating over the long-term future of Norris, who has been heavily linked to Red Bull in recent weeks.
The Brit has claimed that he believes in McLaren's project and is more than happy to remain with the team for the time being, however should Red Bull come knocking at the end of Perez's contract at the end of 2024, it could be hard for Norris to say no if McLaren are still not challenging for race wins.