In his latest column for The Telegraph, Lando Norris has asked for the dreaded sausage kerbs to finally be removed from Formula 1, following another huge crash last weekend.
Norris wants the FIA to have the kerbs banned from circuits, after the recent round of the World Endurance Championship at Monza saw Henrique Chaves barrel-roll after going over one of the huge kerbs.
Thankfully, Chaves walked away from the crash; however, it was yet another reminder to Norris as to why he wants them removed from motorsport.
Another major incident took place during the British Grand Prix, where during the Formula 2 race Dennis Hauger was launched over the sausage kerb at Vale, before hitting the side of Roy Nissany's halo.
The halo device all but certainly saved Nissany's life, similar to how it saved Sir Lewis Hamilton at Monza last season.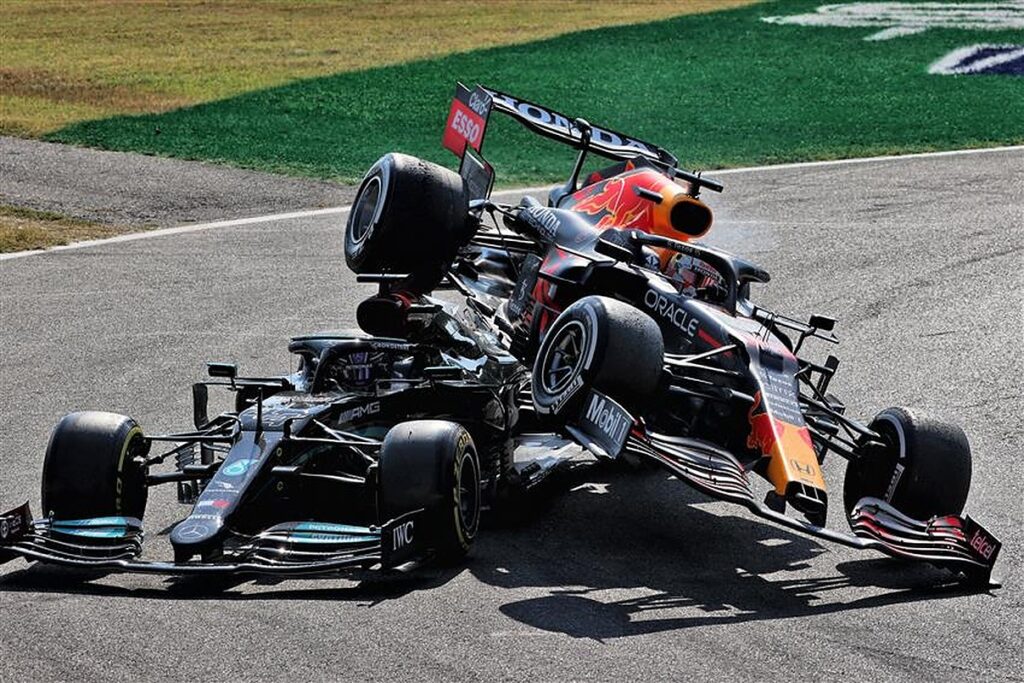 READ: Daniel Ricciardo 'driving to survive' with Alpine driver tipped to replace him at McLaren
At the 2021 Italian Grand Prix, Max Verstappen launched over the sausage kerb at the Variante chicane, before landing on top of Hamilton.
Monza was also the venue of one of the biggest crashes in modern motorsport history, when in 2019, Formula 3 driver Alex Peroni flew in the air before landing on the catch-fencing at Parabolica, having run-over a sausage kerb.
In his column, Norris raised concerns that should a similar incident happen in F1, it could have terrifying consequences.
Article continues below
The British driver raised the point that with F1 cars running so low, the impact of running over one could cause life-changing spinal injuries.
"I have been critical of raised kerbs in the past, but I think it is time we acted on these warnings and removed them from our sport," said the McLaren F1 driver.
"Again, thankfully, both drivers were able to walk away from the incident, but we have seen other drivers injured in the past.
"Alex Peroni had a big crash when he hit a sausage kerb during an F3 race in support of the F1 race. That ended his season.
"With Formula 1 cars running lower to the ground than ever, and stiffer than ever, we need to act because when these cars hit these kerbs, you do not ride them. You can be launched into the air. Cars can pop up, do big wheelies and then slam back down again, which can be very painful on the back.
"Chaves' crash last weekend is a reminder that we cannot let this drag on. Issues such as sausage kerbs are, in my eyes at least, a critical topic that we need to sort out sooner rather than later," Norris concluded.