McLaren's Lando Norris has revealed that he does not want to risk throwing up in the car, so generally tries to avoid taking a drink with him into the car.
At the Japanese Grand Prix in 2007, Mark Webber said over the radio that he had just been sick inside his crash helmet a few minutes after the race got started in wet conditions, and his day got worse when Toro Rosso's Sebastian Vettel punted him out of the race later on.
Due to how hot it gets in the car, and the amount of G-Force the drivers are subjected to, they need to find ways to stay focused, and they must maintain bodily fluids to last throughout the race.
One way of doing this is to take their drinks bottle into the car with them, but this also gets heated due to the soaring temperatures inside the cockpit.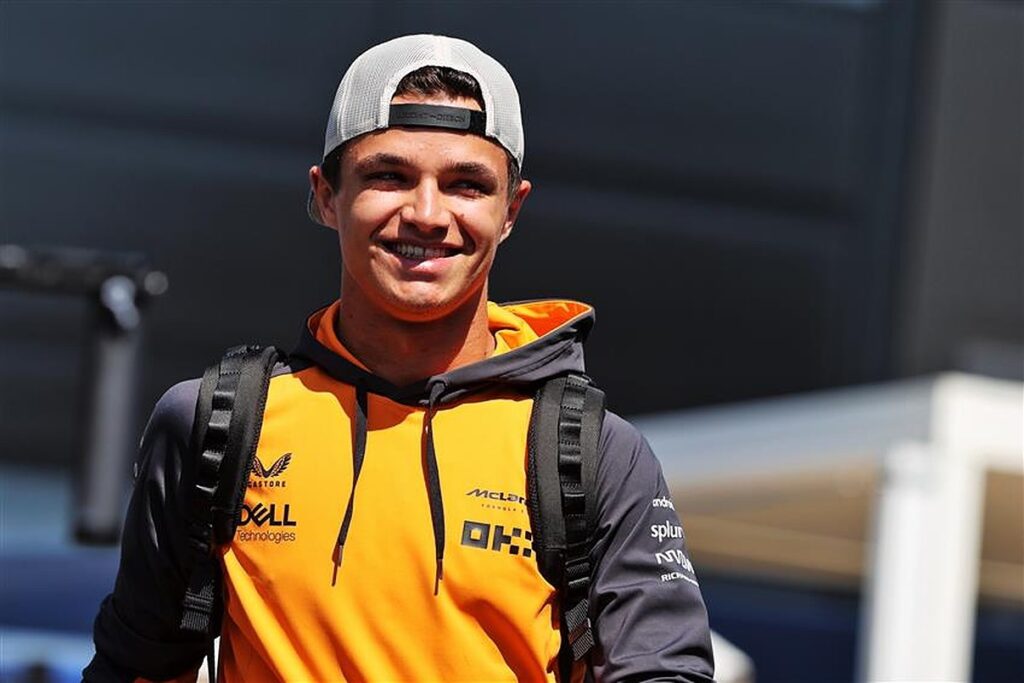 READ: 'Is it really bad?': Daniel Ricciardo repeatedly calls Lando Norris an a**hole
In Singapore in 2014, Kevin Magnussen revealed that his drink actually boiled inside the bottle, so he could not drink towards the end of that race even if he wanted to.
Drivers' drinks are made up of personalised ingredients that include glucose, mineral and electrolyte fluids.
It tastes dreadful, but it does the job, although not everyone chooses to take it on board with them.
A drink like that tastes bad enough as it is, but when it is being heated by the engine behind it, and indeed by the hot temperatures the drivers experienced in France last weekend, it is especially unpalatable.
Article continues below
It is for that reason that Norris does not like having his bottle in the car with him.
"Hot temperatures, so engine and tyres were very difficult, especially knowing with a one-stop to get to the end with good pace, you need to protect a lot at the beginning to give yourself confidence you'd make it to the end, so tough," he explained, quoted by GPFans.
READ: 'Not a surprise': Lando Norris unhappy after 2022 French Grand Prix
"And even physically, I still don't use a water bottle, it makes me feel too sick, so I can't use it.
"I can't do too many fluids when I drive, I just barf it back up."
The 22-year-old confirmed that he had never thrown up in the car before, but he knows what will happen if he drinks, so he ensures that he is ready from a fitness perspective every time he steps into the car.
"I just know it will [happen] so that's why I avoid it," added Norris.
"So it's tough, but I come prepared, I've done my training, and as you can see I'm ready to go again."
Norris finished seventh in France behind the Alpine of Fernando Alonso, while his team-mate, Daniel Ricciardo, was beaten to eighth by the other Alpine of Esteban Ocon.
The French side leapfrogged McLaren as a result to move into fourth in the Constructors' Standings.