McLaren Racing CEO Zak Brown has labelled "total star" Lando Norris as a driver with "natural talent", who'd be at the front of the field no matter the championship.
There is no doubt that Norris is an exceptional driver and arguably deserves to have a seat that'll allow him to fight for victories, given that he's consistently been 'best of the rest' since making his Formula 1 debut in 2019.
It would come as absolutely no shock if Norris is awarded the same accolade in the forthcoming season, which is remarkably the Brit's fifth season in the sport already.
Just claiming 'best of the rest', though, isn't what Norris will be pushing for, with the British driver likely to challenge for podiums whenever given a car capable of doing so.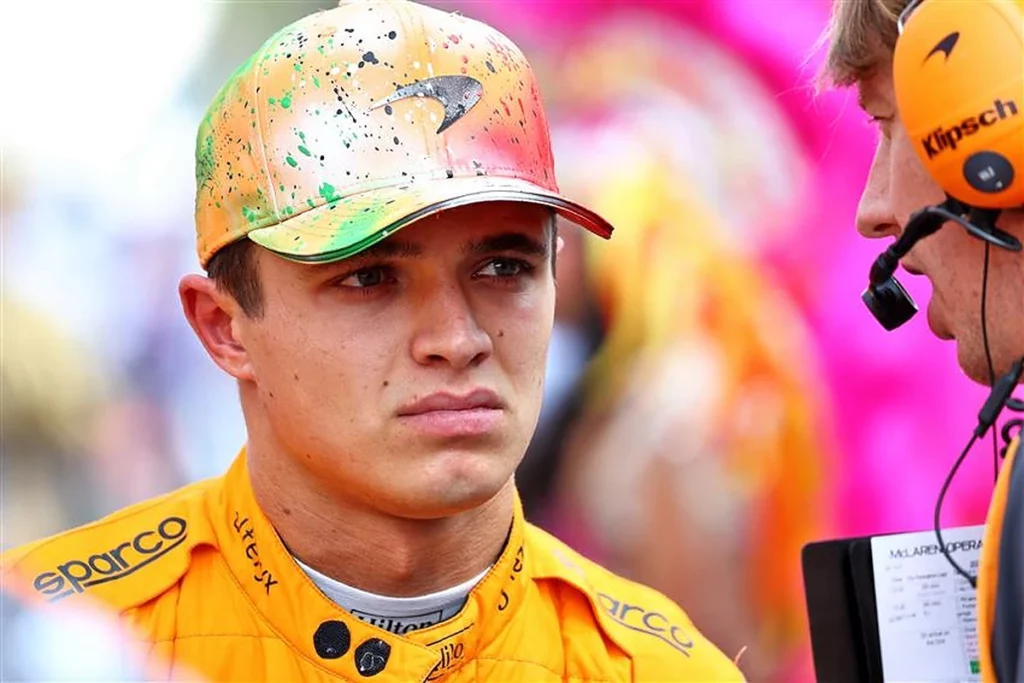 READ: Alfa Romeo unveil stunning 'Art Car' F1 livery
With that in mind, Brown has revealed that Norris is "pushing" the team to do better, with him being a complete "franchise driver".
"Lando's a franchise driver," Brown told ESPN.
"He's one of those guys if we put everyone in a dirt buggy and we put all the F1 drivers in a race, he'd be at the front because he's got that kind of natural talent.
"He's a total star. And he's pushing us."
Article continues below
Brown clearly rates Norris incredibly highly, with the American having admitted that the 23-year-old is "as good" as double World Champion Fernando Alonso.
The duo actually partnered up in 2018 at the Daytona 24 Hours, where they raced for Brown's team, United Autosports.
Norris competed in the event a year before he even became an F1 driver yet was able to demonstrate his speed despite being in a "unique situation" of racing a sportscar.
Brown has rated Norris "from day one" and believes that he is occasionally better than Alonso, further highlighting McLaren's belief that they have one of the best drivers on the grid.
READ: Ferrari boss says he'll 'argue in front of the FIA' with Toto Wolff
"I think he is as good as anyone on the grid and I've felt that from day one when I put him against Fernando in the 24 Hours of Daytona, foreign car, foreign track," Brown explained.
"I think Fernando is as good as any F1 driver there's ever been… and Lando matches him, and depending on what time of day it was, maybe he even got him a little bit, and vice versa.
"You see that natural talent. You do get some drivers who are a one-make discipline and you throw them in a unique situation and they don't get up to speed as quickly."