1996 world champion Damon Hill believes that Mick Schumacher has been galvanised by the thought of his Formula 1 career being at risk.
Schumacher, along with fellow rookie Nikita Mazepin, failed to score points in a woefully uncompetitive Haas last season, but he out-qualified the Russian 20 times, asserting dominance over his team-mate.
The German was joined by the returning Kevin Magnussen following Mazepin's sacking amid Russia's invasion of Ukraine, and the 29-year-old has out-qualified Schumacher nine times in the opening 11 rounds of the season.
However, Schumacher leads the race battle 7-4 and, having gone 32 race entries without points – and suffering heavy crashes in Jeddah and Monaco – the 23-year-old has scored in both of the last two races.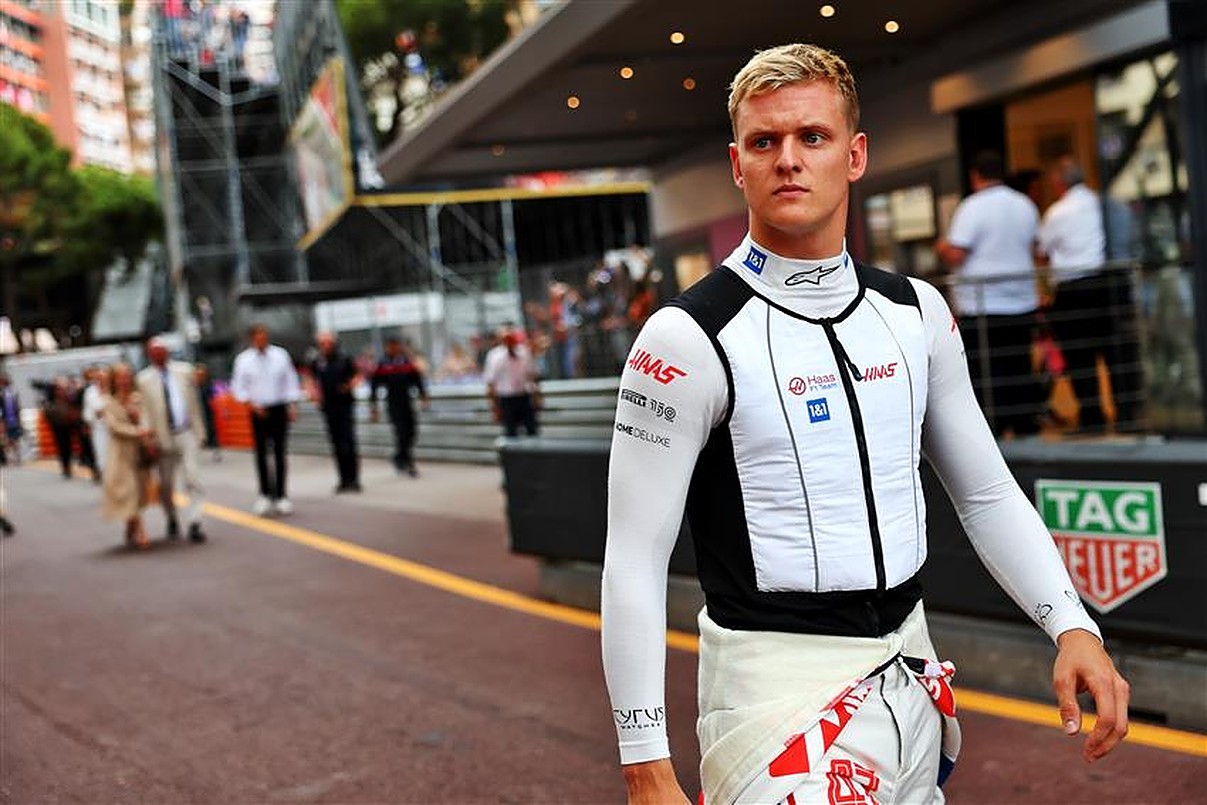 READ: Aston Martin react to rumoured interest in Mick Schumacher as Sebastian Vettel's replacement
He ended the British Grand Prix eighth before securing a fantastic P6 in Austria a week later, dispelling the public criticism from media and team principal Guenther Steiner alike.
Hill divulged that drivers will often gain a second wind when they realise that their careers could be under threat if they continue to underperform.
"Something's new, something's different, something's better," he said on the F1 Nation Podcast.
"And sometimes it can be just that staring into the abyss of the reality of our sport, which is that you could find yourself not in Formula 1 and that kind of can spur you [on].
Article continues below
"You can lie in bed at night and go 'blimey, it really could happen, I might lose my job'."
Schumacher has typically taken one a couple of seasons to settle into new series – he won both Formula 3 and Formula 2 at the second crack – but he has found his feet with aplomb in recent weeks.
"Yeah, I think that in his F2 season, in his career, he looked like he was a slow burner or a slow learner, but he got there in the end," explained Hill.
Further, the Schumacher name – Michael is a seven-time world champion – will have been quite the burden on Mick's shoulders.
"And I think that the point is that, if you compare him to his dad, obviously, Michael arrived, and bam, there he was, straightaway, fully formed," added the Briton.
"But I think Mick, give the guy a little bit of a break, I think he's had a lot to deal with growing up.
"And he's showing that he's applying his intelligence, he's a very smart kid, and I'm sure that the criticism has had an effect, but it's not been a negative effect."
Magnussen returned to F1 after scoring a podium for McLaren at the Australian Grand Prix on his debut in 2014, before spending four years at Haas with Romain Grosjean following his 2016 season at Renault.
The 29-year-old, son of former F1 driver Jan, always had natural talent and superb pace, but never quite had the car to show what he could truly achieve in the pinnacle of motorsport.
READ: Guenther Steiner insists Haas not desperate to replace Nikita Mazepin sponsor
Coming up against an experienced, proven racer will have come as a "shock" for Schumacher having spent a season racing alongside Mazepin.
"And I think having a team-mate like Kevin was suddenly a bit of a shock to the system as well, sometimes it can set you back, and then you have to regroup.
"And suddenly you realise 'wow, Formula 1 really is the most challenging category of racing, the competition is so fierce, it's so intense', but you do have to reset your targets.
"You think you're trying the best, you think you're giving it everything, but then you realise you're actually underperforming to your true capacities and you have to really dig deep in Formula 1, you will get found out."
Schumacher's points in the last two rounds have lifted him up to 15th in the Drivers' Standings heading into the French Grand Prix this weekend.