Racing driver Tom Coronel believes that Ferrari ought to be enquiring as to the availability of Red Bull's Max Verstappen.
Following a shaky start to his title defence due to reliability issues, Verstappen has now won six races this season with Red Bull, and finds himself 46 points clear of team-mate Sergio Perez at the head of the title battle.
Charles Leclerc has not won since the third round of the season in Australia, and he has been beaten to the victory by either Perez or Verstappen in race of the six races for which he has claimed pole position.
READ: Mick Schumacher tipped to join Mercedes amid Steiner criticism
The other Ferrari of Carlos Sainz is still searching for his first victory in the pinnacle of motorsport having signed with the Prancing Horses at the beginning of 2021, and the Spaniard is fifth in the Drivers' Standings behind Mercedes' George Russell.
The Scuderia have suffered a string of misfortune themselves of late, with tyre wear, strategic errors and reliability all playing a factor in the Red Bull pair claiming each of the last six race wins between them, including last time out in Canada when the reigning champion fended off Sainz, who looked much more at one with his car last time out.
While Ferrari boss Mattia Binotto seems content with his driver line-up – he has them both under contract until the end of 2024 – Coronel reckons they should be looking very closely at Verstappen as their next star driver.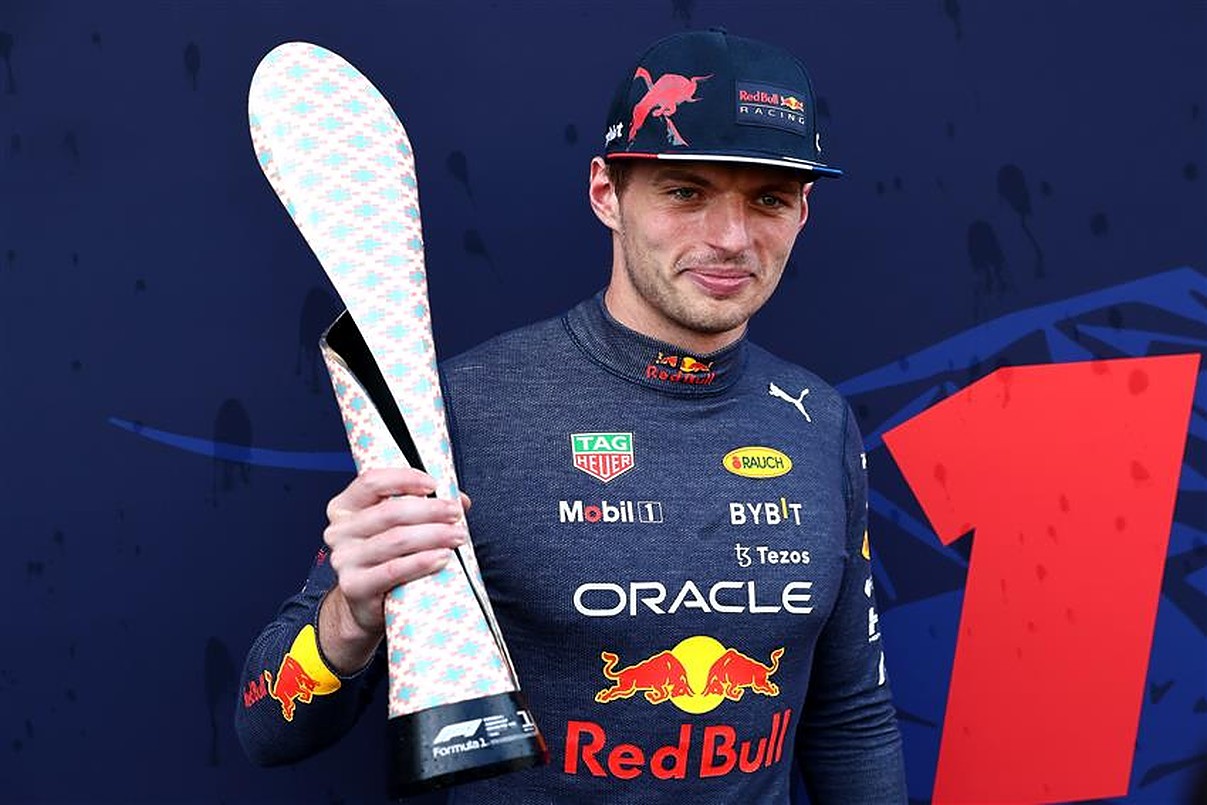 "Yes, one hundred per cent," he told RacingNews365.com.
"I've always said that. What is Max's value? It's what Ferrari is willing to pay for it.
Article continues below
"That is in any case the reason why Red Bull has signed him for the long term, because then at least you know that you have the best driver in the house."
Placed in the shoes of Binotto or Ferrari chairman, John Elkann, the Spa 500 winner would be on the phone to the Austrian side asking how much he would have to pay to poach Verstappen.
"If I were Ferrari, the director of Ferrari, I would now ask: how much will it cost to buy Max away from Red Bull? Who says it can't be done?" pondered Coronel.
"I've seen so many things happen with money! Then you see at once what Verstappen is worth. He is worth infinitely; he is worth all Ferrari."
Verstappen currently has a contract with Red Bull that expires at the end of next year, at which point he will begin his newly agreed deal that is set to see him earn $50 million a year until the end of 2028.
READ: Ex-F1 champion reveals how Verstappen is different to Hamilton, Vettel and Ricciardo
Therefore, Ferrari would have to offer up a handsome sum to both Red Bull and Verstappen if they were to pry him away.
This would be assuming that the Italian team are interesting in acquiring the 26-time race winner which, for now at least, there is almost certainly no inclination to do given their healthy relationship with Leclerc and Sainz.