Former Formula 1 supremo Bernie Ecclestone has criticised Sir Lewis Hamilton for his demeanour so far this year, indicating that the 37-year-old should step down.
Hamilton and new team-mate George Russell have had to contend with a misbehaving Mercedes car in 2022 after the Silver Arrows struggled to adapt to the new technical regulations.
The ground effect aerodynamics means that the ride height of the cars is lower and that the chassis design philosophy is different to that of recent seasons so, naturally, there are some teams that have nailed it, and others that have floundered.
The German side have contended with "porpoising" and bottoming as a legacy of the floor hitting the track surface, which has caused the drivers physical issues as well as costing them around a second a lap on the straights.
Hamilton, perhaps in part due to his acclimatisation to fighting at the front for the previous eight seasons, has not taken to life as the third best team quite as well as Russell, who spent three seasons racing towards the back with Williams.
The 24-year-old out-raced the seven-time champion seven times in a row before the Canadian Grand Prix last time out, although ill-timed Safety Cars for Hamilton were certainly a contributing factor at times.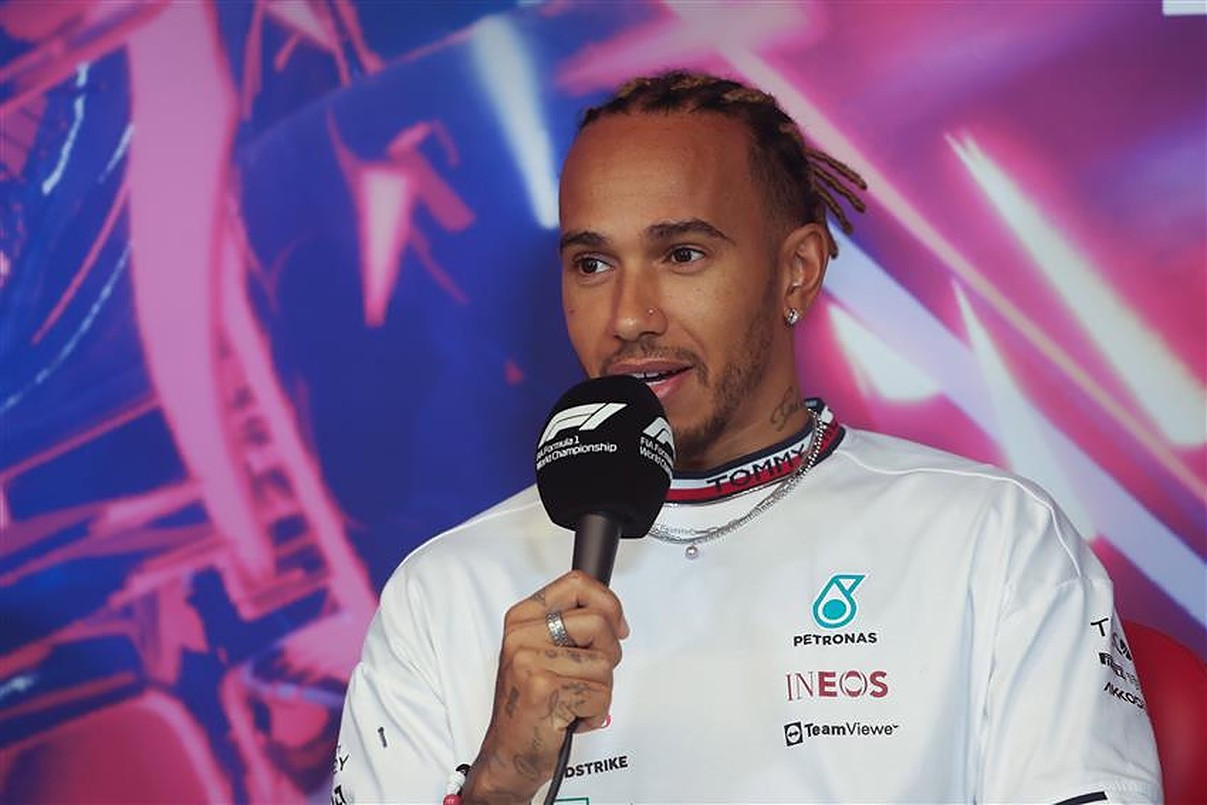 READ: Lance Stroll 'lacking confidence' ahead of huge Aston Martin upgrade
But the older Briton put together a fine weekend in Montreal to out-qualify his team-mate for the fourth time this season and claim his second podium of the year in third.
However, Ecclestone gets the impression that the Mercedes driver has taken losing with too much dignity, and believes he should have been more riled up by Russell beating him.
Article continues below
"Toto [Wolff, Mercedes team principal] is getting a bit fed up with Lewis," he said in conversation with the Daily Mail.
"I don't think he's trying, do you? Let's put it another way, Lewis doesn't seem bothered about losing. It's not like him.
"He has a competitive nature – but he's taking losing a bit easy for my liking."
As a result, the 91-year-old believes that both Hamilton and Wolff have started thinking about parting ways in the near future.
"Lewis might sell his position to Toto. 'This is how much I am getting, I'll step down and give me half of what I would get,'" explained Ecclestone.
"Toto can go and do one of his magic deals, offer someone less money and keep £20m. Nobody needs to tell Toto this because he has already thought of it.
"Lewis would probably stop under those circumstances."
Ecclestone conceded that he was not sure of Russell's talents until he started doing such a consummate job at the Silver Arrows this year, but he is still not convinced as to whether Hamilton has dropped off, or Russell is demonstrating his immense skill.
READ: Double F1 champion praises Alonso for Canada heroics despite poor race
"I didn't think he [Russell] was that good but he has done an excellent job," he added.
"I'm surprised. Or is it a case of Lewis doing a bad job? A bit of both.
"I don't think he [Hamilton] is actively helping George, I don't think he's doing anything. I don't think he cares too much. He's not prepared to put the effort into winning that he did."
The former F1 chief also seemed to take offence to the 103-time race winner's decision to wear clothes.
"I don't know what he is doing dressing up in all those funny clothes," said Ecclestone.
"Has he a deal to do it? Is it to get noticed? Maybe that's it."
Hamilton and Russell have earned Mercedes five podiums this season, and the German side are currently third in the Constructors' Championship, 116 points adrift of Red Bull.
The British pair will aim to start closing that gap at their home race in Silverstone next weekend.