Mercedes team principal Toto Wolff has dismissed Valtteri Bottas' suggestion that his performance with the team was hindered as a result of his future with the Silver Arrows constantly being in doubt.
The Finn joined Mercedes in 2017 as Sir Lewis Hamilton's team-mate following Nico Rosberg's retirement from the sport, and he was on a single-year deal throughout his tenure at the Brackley-based team.
In September, it was announced that Bottas would be departing Mercedes at the end of 2021, with him moving to Alfa Romeo.
He later suggested that his five-year Mercedes career was hindered as a result of him always being on a one-year contract.
READ: Marko opens up on Red Bull-Mercedes tensions
"Toto thinks pressure is good for me," Bottas said earlier this month.
"I agree, pressure for a certain length of time is good and can get more out of you, but if you have pressure contractually for nine years of your Formula 1 career, year by year, it starts to eat you from inside, you know?"
But Wolff disagrees with Bottas' claim – and he instead suggested that being Hamilton's team-mate is what primarily led to him feeling so much pressure.
"I think Valtteri has been in a pressure cooker since the beginning of his single-seater career," said Wolff.
Article continues below
"Would a multi-year contract have been better? With hindsight, you can always have a different opinion.
"I still think he's a great guy and a fast driver. But I also think spending years with Lewis can put a lot of pressure on him."
'Oscillations' in Bottas' form
The Mercedes boss went on to say that the "sheer speed is there", and "when the sheer speed kicks in with Valtteri, nobody can beat him."
Wolff then gave Bottas' exceptional performance in this year's Turkish Grand Prix as an example of the Finn being unstoppable on certain occasions, but he stressed that he has lacked consistency.
"But sometimes there are oscillations and I wonder if it's due to pressure or anything else.
"Maybe it's the consequence of having Lewis Hamilton, a seven-time World Champion, as a team-mate.
"There is nobody else in the 100-win club, he is the only one," Wolff added.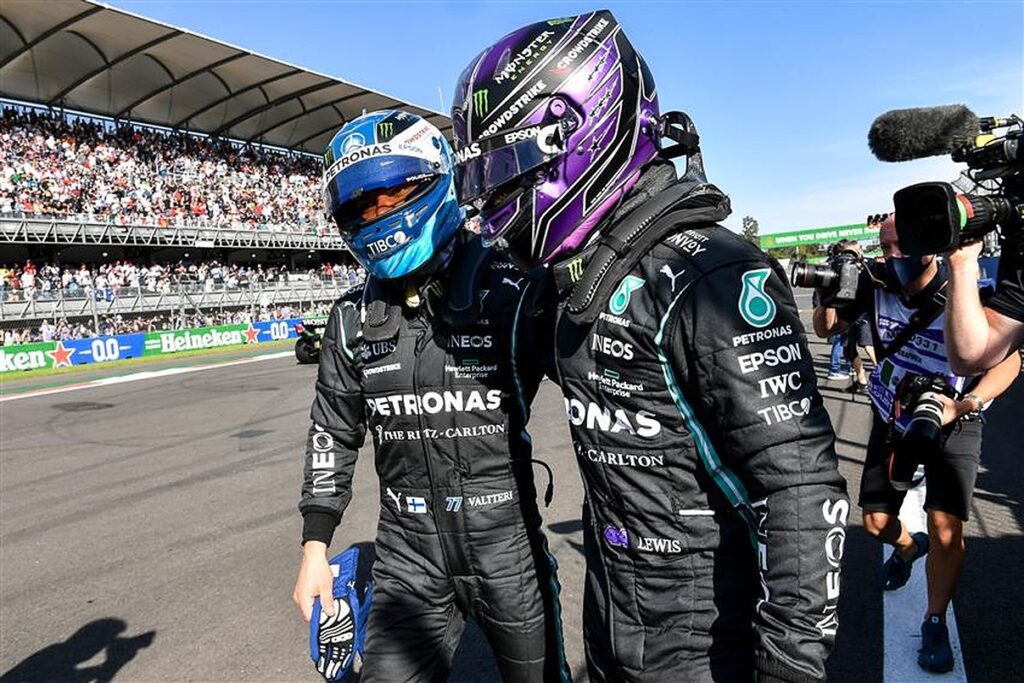 Bottas currently trails Hamilton by 140.5 points this season, and he sits third in the Drivers' Standings – 13 points ahead of Sergio Perez.
While this deficit to Hamilton is partly due to Bottas having plenty of bad luck this campaign, there's no denying he has been comprehensively outperformed by the Brit. 
Follow us on Google News to never miss an F1 story