Haas team principal Guenther Steiner has confirmed that Ferrari do not have a definitive say in Mick Schumacher's future amid the German's improved form of late.
Schumacher finally scored his first points in Formula 1 at the British Grand Prix when he finished eighth, before getting his elbows out in the Austrian Grand Prix sprint race to defend from Sir Lewis Hamilton, eventually losing the place to the seven-time champion.
He was annoyed that he was not allowed to pass team-mate Kevin Magnussen despite being visibly quicker, but he went on to finish the main race in P6 after passing the Dane.
We are now starting to see the brilliance that won Schumacher the title in both Formula 3 in 2018 and Formula 2 in 2020, leading to improved chances of him being kept on at Haas beyond the expiry of his contract at the end of this season.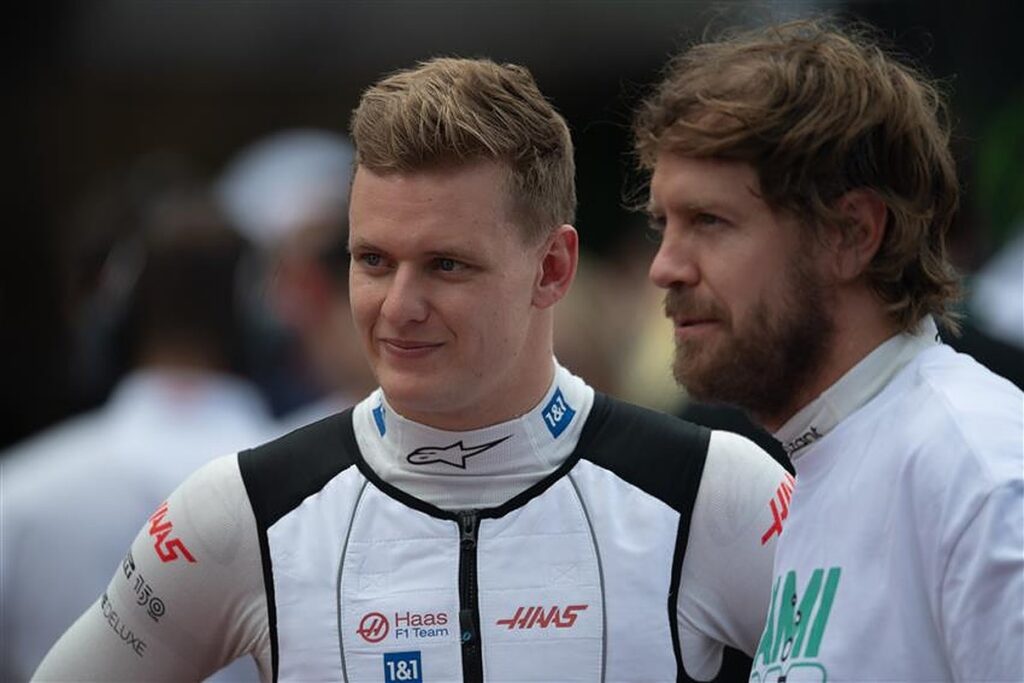 READ: Steiner reveals very optimistic 'next goal' as he gives update on Mick Schumacher's future
Steiner did not want to go into the details – of which he has limited knowledge to begin with – of Schumacher's deal within Ferrari's academy.
"I will not discuss any Ferrari contracts with us, and also about any contracts between Ferrari and Mick, because I don't know them in detail anyway," he told Motorsport-Total.com.
The Italian did confirm that the Scuderia do not hold all the cards in the 23-year-old's contractual situation.
"You can't conclude that Ferrari is telling us what to do, we have a say in that," added Steiner.
Article continues below
Schumacher, like the rest of the field, made multiple pitstops in Austria as the tyres wore out quickly for everyone, so he was involved in some fun battles with the likes of Fernando Alonso, Lando Norris, Esteban Ocon, Zhou Guanyu and Daniel Ricciardo.
He passed Magnussen to eventually finish P6, and he got Driver of the Day for the first time in his career – something he was extremely excited about.
"Oh I am? Wow! That's very nice," he exclaimed in the media pen.
"I was wondering when that [would happen], I thought about Silverstone but here's great so thanks to everybody.
"Fighting again with Lewis was fun," he added.
"I felt a lot different compared to yesterday today, obviously knowing that we had to take care about the tyres and stuff.
"But then, quite soon in the race, I felt that it wasn't going to be a one-stop race just because of the way the tyres were behaving.
"The winds were very different and very difficult to manage because they were very much crosswinds in every corner so, yeah, it was tough out there but a lot of fun."
Spielberg was the first time since the end of 2018 that Haas have achieved a double-points finish in two consecutive races, indicative of their improvements this year.
"It's a double-points finish again after Silverstone so I think everybody in the team can be very happy about our result today," affirmed Schumacher.
The German's six points in Styria move him up to 15th in the Drivers' Championship.