The United Arab Emirates (UAE) has banned all public screenings of Lightyear, which features Charles Leclerc and Carlos Sainz as voice actors, due to a scene involving two lesbian women kissing.
The media regulatory office confirmed that the scenes depicted do not conform with its "content standards."
"[The movie] is not licensed for public screening in all cinemas in the UAE, due to its violation of the country's media content standards," they tweeted.
READ: Verstappen jokes about Leclerc's misfortune after Ferrari engine blowout
"The office confirms that all films screened in cinemas across the country are subject to follow-up and evaluation before the date of screening to the public, to ensure the safety of the circulated content according to the appropriate age classification."
Ferrari drivers Sainz and Leclerc were both involved in the film, with Leclerc voicing a character in the Italian version, while his team-mate took on one of the roles in the Spanish edition.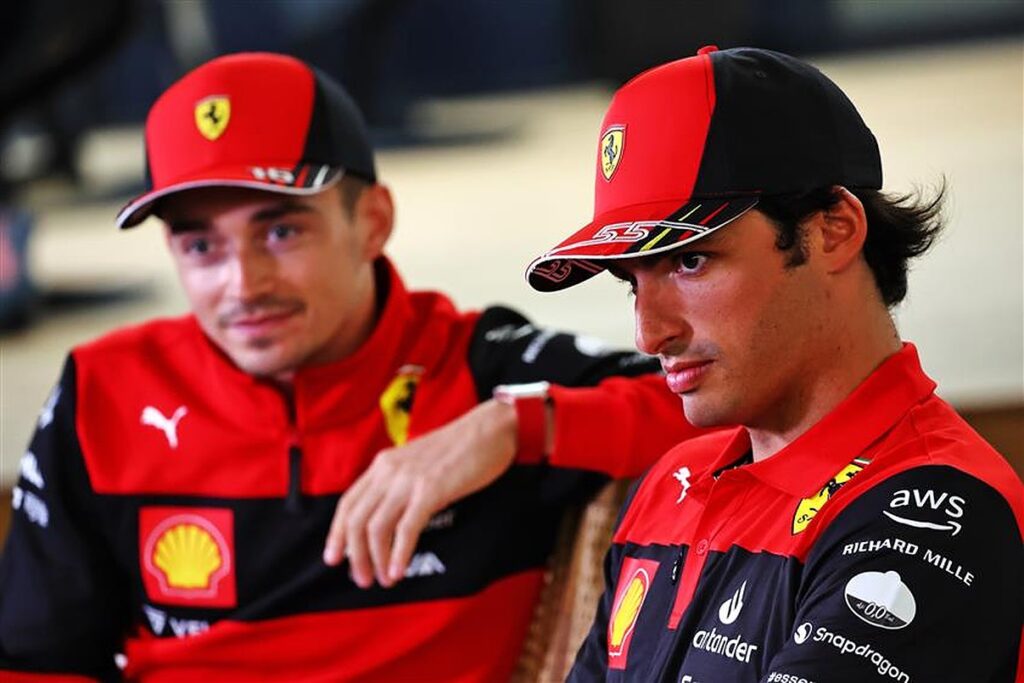 It is as yet unknown exactly which characters they were asked to voice, but viewers in those countries will find out on 15 and 17 June respectively, while the movie releases in South American countries on 16 June.
United Kingdom viewers will be able to enjoy the film on Friday – the same day as Spain.
The UAE's decision coincides with pride month, for which some of the teams – including Mercedes and Alpine – have designed special rainbow features that have gone onto their liveries.
Article continues below
Aston Martin's Sebastian Vettel has long campaigned for equality in Formula 1, and he recently featured on the cover of LGBTQ+ magazine 'Attitude.'
There has never been an openly gay driver in the pinnacle of motorsport, but the four-time champion believes it is "ready" for one.
"Perhaps it wouldn't have been the case in the past, but now I think a gay Formula One driver would be welcomed, and rightly so," he said.
"I feel that a gay driver would help to speed up the elimination of prejudice and help push our sport in a better direction, so I think and hope our sport would be ready for one."
READ: Gasly reacts to Hamilton's 'shocking' pace
The German observes that society has created a stereotype of the perfect athlete in sports such as football, but questions why, as someone's sexuality has nothing to do with performance.
"I guess it might be similar to the situation in a sport like football: the old image of a player or driver as a 'hero' who should match a certain set of criteria," explained Vettel.
"But the judging criteria are just wrong. How are those stereotypes in any way related to performance? Who got to decide?
"It takes enormous courage to show your real self rather than hiding behind a façade based on what people expect."
Last year, Vettel wore a rainbow shirt and mask in Budapest in protest of Hungary's anti-LGBTQ+ legislation.