Sergio Perez has been docked nine positions after his track limits violation during qualifying ahead of the sprint race at the Austrian Grand Prix.
Multiple drivers throughout Friday – in Formula 3, 2 and the premier class – had fallen foul of the stewards' wrath by venturing over the white lines.
All it took in many cases was a couple of millimetres of inside tyre to be over the line and on the kerb for race control to punish indiscretions, and it ultimately cost Alex Albon his first Q3 appearance of the season when his final run in Q2 was invalidated.
The same might have happened to Perez at the end of the second session, when he left the track at Turn Eight having run wide out of Seven.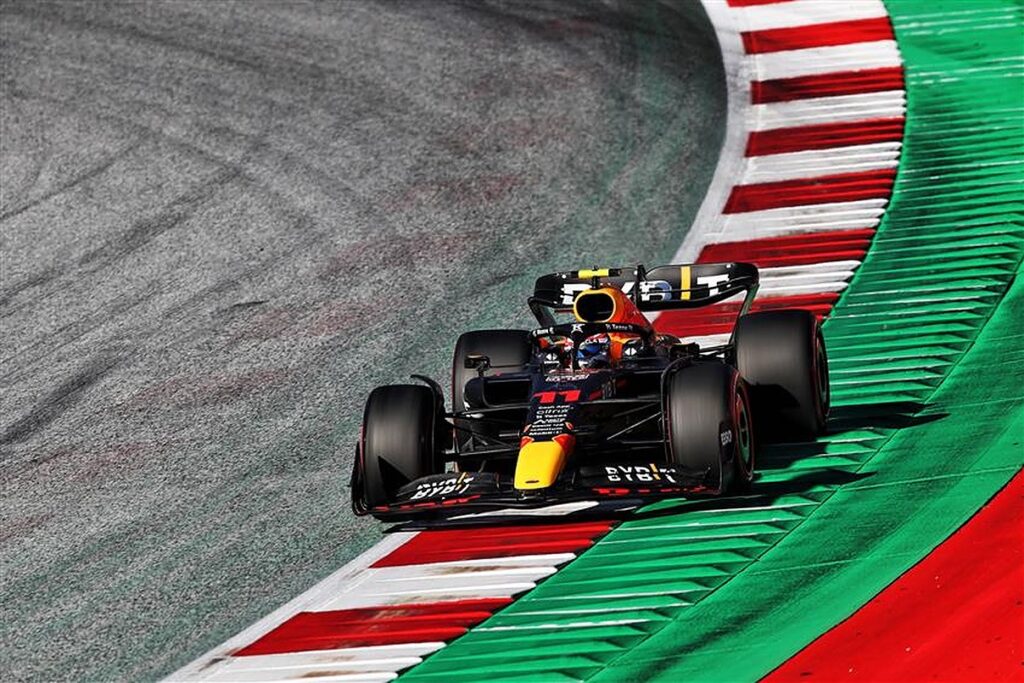 READ: 'I don't pay much attention to that guy': Lewis Hamilton fires back at Horner after Mercedes criticism
However, the stewards were busy with other drivers' track limits incidents, so they did not initially notice the Mexican leaving the track on his run.
For him, it was just as well, because he had initially set a lap good enough for 11th, which became 13th when everybody else set their final runs, but his excursion did not go completely unnoticed, and he was noted before Q3.
The 32-year-old ended up in P4, but following a three-hour investigation, the stewards eventually decided to invalidate Perez's final run in Q2, as well as all of his runs in Q3.
In typical Formula 1 fashion, there was then confusion as to whether he should be demoted to 10th or 13th for Saturday's sprint race grid.
Article continues below
Because he was officially an entrant into Q3, there was a supposition that he would start P10, because the punishment was no longer applicable to the second session, but it was finally decided that the Red Bull driver will begin the race in P13.
The decision promotes George Russell to P4 following his crash in Q3, while Sir Lewis Hamilton rises to ninth in the other Mercedes.
READ: Red Bull to imminently announce Porsche partnership as Audi continue Aston Martin talks
Pierre Gasly was denied a place in the top 10 shootout when the stewards failed to notice Perez's indiscretion in time, but he will now start the sprint race in P10.
It led to suggestions from some that the stewards went back and reversed a decision, something they did not do when race director Michael Masi made a controversial call at last year's Abu Dhabi Grand Prix that led to Sir Lewis Hamilton losing the title to Max Verstappen.