Ferrari team principal Mattia Binotto has insisted that Carlos Sainz did not ignore the team when he neglected to follow an instruction ahead of the Safety Car restart.
Sainz had been passed by team-mate Charles Leclerc having started on pole, as the Monegasque was quicker and both cars were under threat from Sir Lewis Hamilton's Mercedes.
The Scuderia made a strange call when the Safety Car was deployed to leave Leclerc out on track while they pitted the Spaniard, fearing the time loss had they double stacked.
This left the 24-year-old out on old tyres, and he was passed by Sainz, Sergio Perez and Hamilton as what looked an almost certain victory became fourth.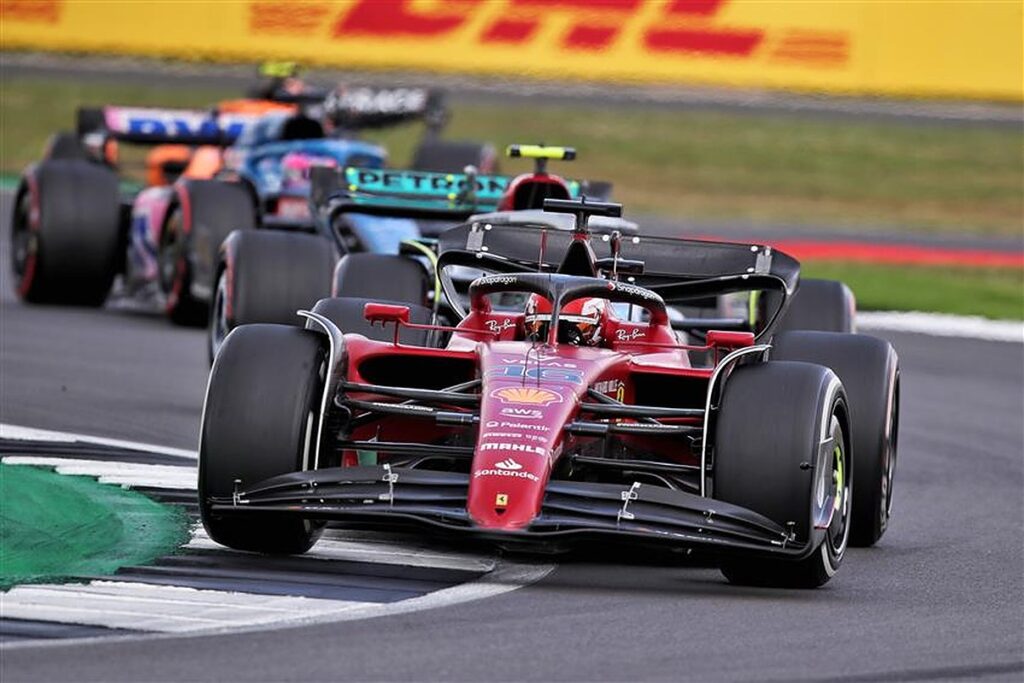 READ: Ferrari staff hold 'ugly' protest after Carlos Sainz's victory at British GP
Sainz claimed his maiden race win as a result but, having not pitted the Monegasque, Ferrari asked him to fall 10 car lengths back in order to protect his team-mate on the restart.
He told the team to "stop inventing," as he would have been under immense pressure from Hamilton behind had he done so.
Sainz therefore disobeyed the call and passed Leclerc on the restart, and he said after the race that he would have quickly been passed on the restart had he fallen back, leaving Leclerc as "dead meat" anyway.
READ: Binotto responds to rumoured tensions with Leclerc following Ferrari dropping the ball at Silverstone
Article continues below
As a result, Binotto now seems to agree that leaving more space between the cars likely would have made little difference, so he affirms that his driver did not ignore team orders.
"No. He had to protect himself from cars behind, and so he was also protecting our advantage," said the 52-year-old.
The Italian reiterated that, when the 27-year-old was initially asked to move over, he did so with no fuss.
"We all agreed, without the full picture, one can feel that Carlos is not a team player, but before he gave up his position without hesitation," added Binotto.
There were reports of "ugly" scenes at the Scuderia after the race, with some members of Leclerc's side of the garage allegedly showing reluctance to take part in the celebration photo for Sainz after the Monegasque lost the win.