Charles Leclerc missed an incredible opportunity to put huge pressure on championship leader Max Verstappen; however, Ferrari once again made a complete mess of their race strategy.
Had they got their calls correct at the British Grand Prix, then the Scuderia could've sealed a comfortable 1-2, but they did the complete opposite.
The team ran 1-2 early on, due to race leader Max Verstappen being forced into the pits after having run over a piece of carbon.
Carlos Sainz led the race from Leclerc, with the Monegasque driver behind having a much stronger pace.
The team at first said the pair could fight, before then insisting that Sainz sets a certain lap-time or will face being swapped with Leclerc.
Eventually, Sainz pitted; however, by the time he had, Sir Lewis Hamilton had closed up on the pair.
The same incident occurred between the Ferrari drivers after Leclerc pitted, this time, though Leclerc was allowed past.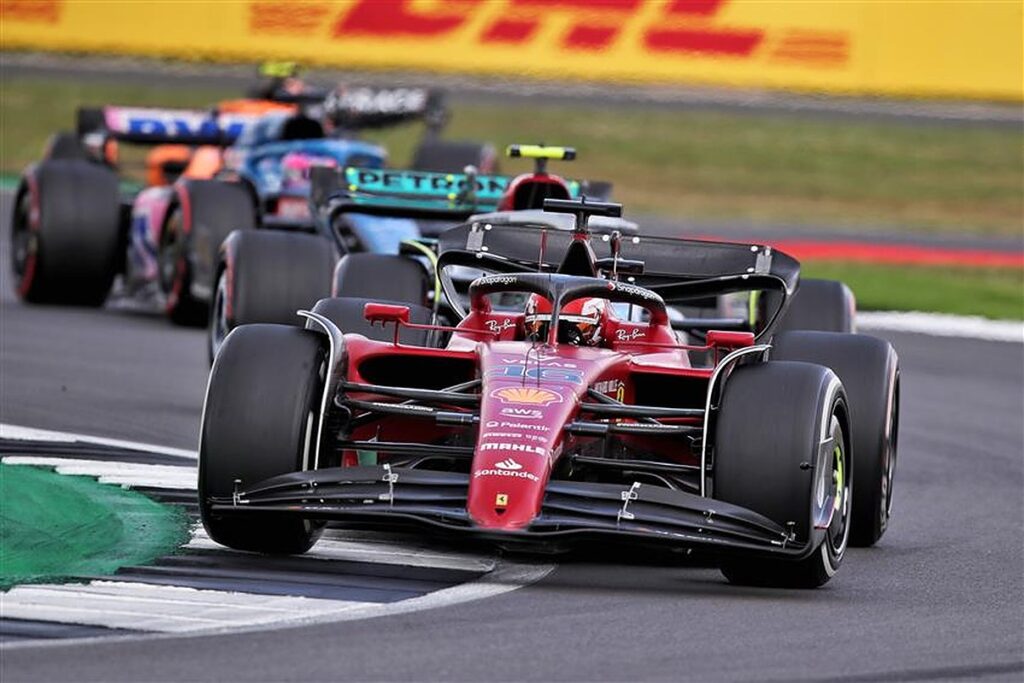 READ: 'I was screaming inside the car': Vettel reveals reaction to Schumacher fighting Verstappen
It was then looking like Leclerc would claim victory for the first-time since the Australian GP, but it wasn't to be.
Article continues below
When a late Safety Car was deployed, the team opted to pit Sainz for fresh Softs but leave Leclerc out on old Hards.
Ferrari did have enough time to pit both, yet bizarrely didn't.
This ultimately left Leclerc vulnerable at the restart, as once again he saw a race win turn into a 4th place finish, just like Monaco.
Leclerc's anger was clear after the race, with team principal Mattia Binotto being seen waving his finger at the 24-year-old.
"He wanted to cheer me up, that's all," insisted Leclerc.
Binotto was also quick to add that there was no dispute between the pair, and that there was "nothing to sort out internally"
"It was simply to tell him 'I understand your disappointment, but you did a fantastic race today'. Being happy is difficult, but staying calm and positive is important," the Italian said.
During his post-race media duties, Leclerc explained that he couldn't hide his unhappiness; however, he tried to make sure that the attention was on Sainz's first victory rather than his frustration.
"We will have to look at things overall," Leclerc told.
"As for me, I can only talk about the race and I feel like I lost too much time. But that's just my opinion.
"I don't want all the attention on my disappointing performance anyway. My teammate had his first Formula 1 race win and this is a special occasion," he added.
"But I can't hide my disappointment," concluded the number 16, who only gained 6 points on Verstappen.
The race got off to a terrifying start. After one of the biggest crashes in Formula 1 history saw the race immediately red-flagged.
Guanyu Zhou was flipped over after being clipped by George Russell, who himself was tagged by Pierre Gasly.
Once flipped onto its head, Zhou's car slid into the gravel trap before flipping over the tyre wall, hitting the protective fencing, then coming to a rest between the tecpro barrier and the tyre wall.
Russell immediately stopped his car and ran over to the site of the Chinese driver's crash.
The Mercedes driver was unable to resume the race, but has since been praised for his heroics.
Following the crash, Russell wants the incident to be investigated so that a car never gets stuck in a position where a driver can't escape.
"I went over to see if he was ok," the director of the Grand Prix Drivers' Association said after the horrifying Zhou crash.
"He was stuck there – he couldn't do anything. I think we need to think about how to make sure the car doesn't get stuck in such narrow places with the driver unable to get out."