Fernando Alonso has hit out at the journalists who gave the impression on social media that he was a contender for Sergio Perez's seat next season, something he has quashed as "normal paddock rumours".
Following his and Perez's disappointing Mexican Grand Prix last weekend, a rumour on social media began to circulate rapidly that Alonso and Perez were perhaps going to swap seats in 2024.
If this were true, it would've seen Alonso partner Max Verstappen next year and Perez return to his former team.
There is no truth in the rumour though, which began following a cryptic tweet by Spanish F1 journalist Albert Fabrega, which was interpreted by his followers as a sign that Alonso and Perez were switching seats.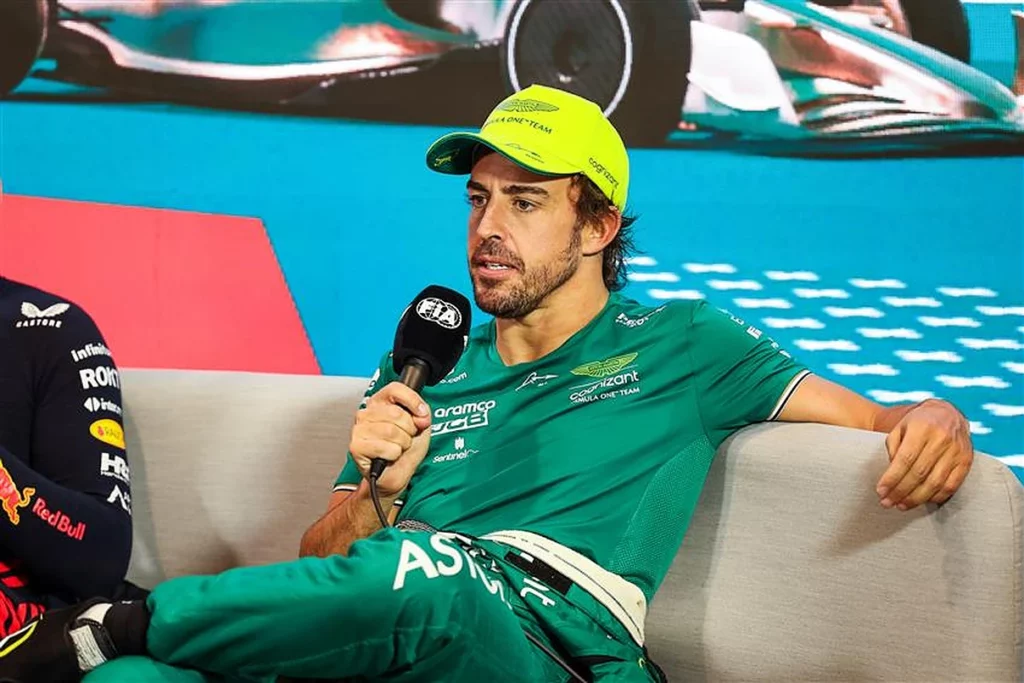 Want to work in Formula 1? Browse the latest F1 job vacancies
Alonso is no stranger to rumours but this one appears to have frustrated him, with him having criticised those who spread the gossip as simply trying to increase their follower count.
"Just rumours, normal paddock rumours from people that just try to make fun of it and gain some followers and these kinds of things," Alonso said, as reported by The Race.
"But I'm not into that game."
Alonso continued to criticise those who spread the false story ahead of this weekend's São Paulo Grand Prix, whom he noticed weren't present during the pre-weekend drivers' press conference.
Article continues below
The two-time World Champion actually spoke very highly of the journalists who attended the press conference and pointed out that the rumours came from those "not in this room".
"Even in this room, I appreciate that all of you are journalists, professional people that have been in Formula 1 for so many years, and you gain your respect, and this is how it should be," Alonso said.
"So, all the rumours are coming from people that are not in this room.
READ: Did Angela Cullen hint at Lewis Hamilton's new venture?
"They are just here to make fun. And I think it's not funny when they play with anything."
Alonso is desperately hoping for a good weekend in Brazil having endured a disastrous couple of weeks in Mexico and Texas.
The second half of 2023 has been a real struggle in general for the 42-year-old, who'll be hoping to end the triple-header on a high.