Ahead of last weekend's Mexican Grand Prix, Lewis Hamilton unveiled his new business venture, Almave.
Almave is the 'the world's first and only non-alcoholic spirit created from real blue agave', he was seen drinking it during his post-race interviews in the media pen after finishing in second behind Max Verstappen.
The seven-time World Champion had been teasing his fans for a while that he had something new coming, but did his former trainer Angela Cullen hint at it when they left the Mercedes driver?
Cullen and Hamilton parted ways at the Saudi Arabian Grand Prix earlier in the year, after working together for seven seasons.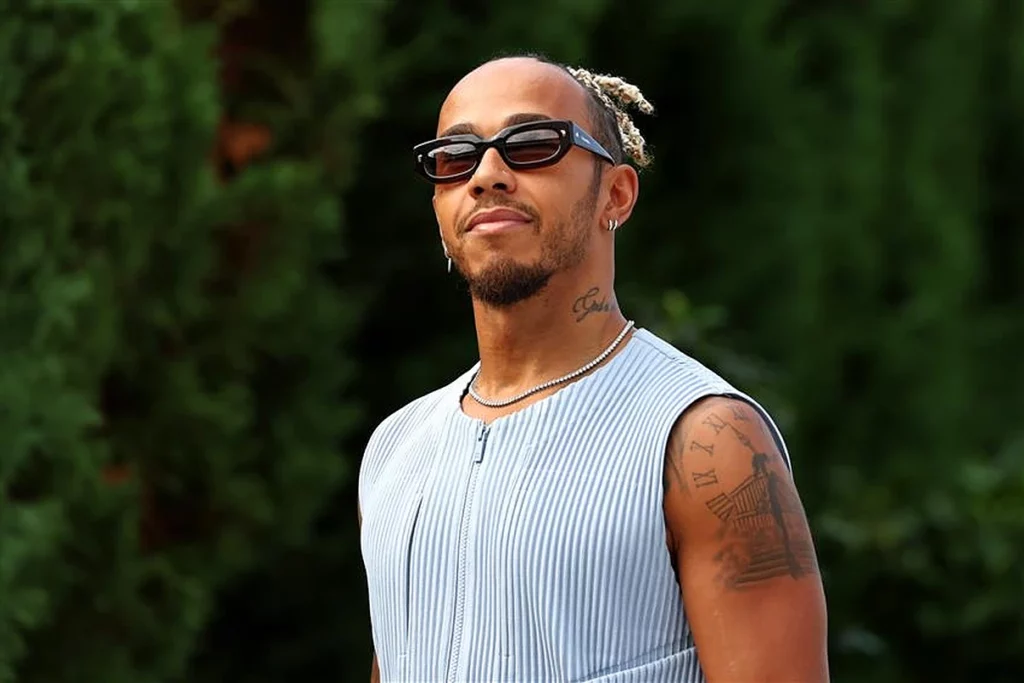 Want to work in Formula 1? Browse the latest F1 job vacancies
Cullen wrote a heartfelt message on social media when she confirmed that she'd be leaving Hamilton's side last March, where she stated that it'd been "such an honour" to be alongside the 103-time race winner.
"It's been such an honour and pleasure to stand along side you I'm so proud of you and everything you have achieved.
"Thank you for supporting me, believing in me and showing me the limitless potential we all have within us."
That's not all Cullen wrote, as she also stated that: "I am so excited to watch the next chapter for you. There's nothing you can't do."
Article continues below
Could this have been a cryptic hint at his new business?
Whether it is or isn't is a matter of opinion, although it's safe to imagine that she would've been aware of Almave being created.
Hamilton doesn't actually drink alcohol which makes the non-alcoholic spirit perfect for him.
The Mercedes driver explained on Instagram how the drink was created in a way to ensure that it doesn't "compromise on taste or quality", something which is often complained about in regard to non-alcoholic beverages.
"Almave adapts time-honoured tequila-making practices to create a non-alc spirit that doesn't compromise on taste or quality," Hamilton wrote on Instagram.
READ: Sergio Perez linked with return to former team
Almave isn't actually Hamilton's only business, as he also has a vegan fast-food chain called Neat Burger.
This is currently valued at a staggering $100 million, according to The Financial Times.
Hamilton certainly has enough to keep him busy once he eventually retires from F1.