Following his sensational start to the 2023 Formula 1 season, Fernando Alonso has revealed that he's already "tempted" to extend his deal with Aston Martin, a side he's seemingly fallen in love with.
Alonso is currently on a run of four podiums from the opening five races of the season, with the Spaniard having not accomplished that feat since racing for McLaren in 2007.
For those new to the sport, it'd be understandable if Alonso's age was difficult to believe, with the Spaniard being the oldest driver on the grid at 41.
He has expressed several times this season that he is feeling "fresh" and most importantly "fast", a combination which will likely result in him extending his deal at Aston Martin.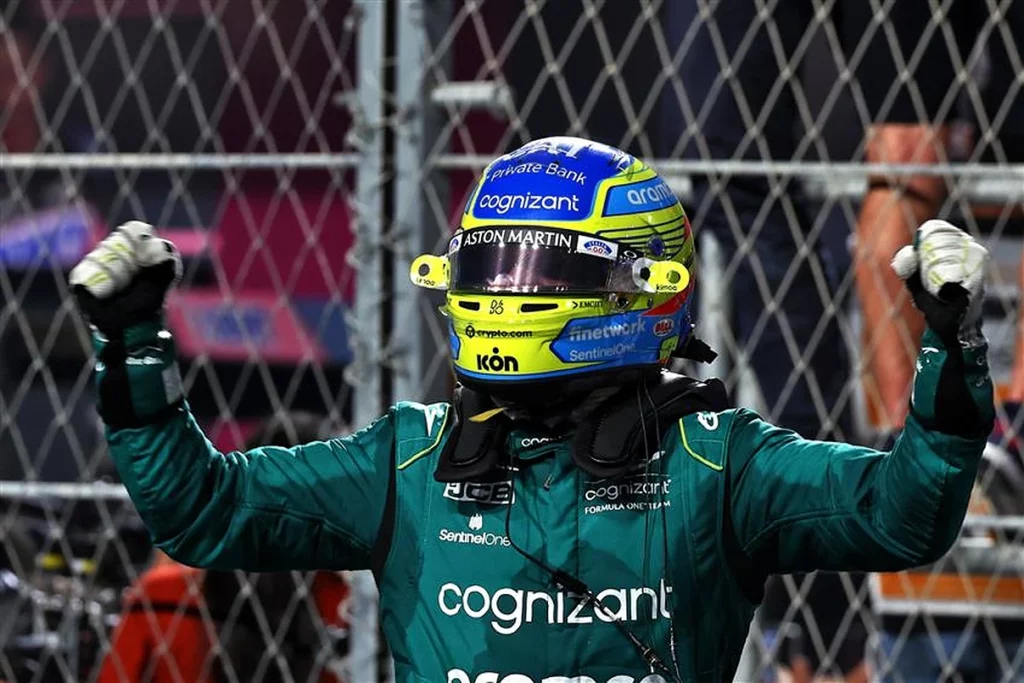 Want to work in Formula 1? Browse the latest F1 job vacancies
His current contract is believed to be for 2023 and 2024; however, he's already looking into extending his deal.
"Things seem to be going better than we expected this year and maybe that means being tempted to extend the contract in the future," Alonso told the Spanish sports newspaper Marca.
"But there is also the temptation to finish, and do it with a smile on my face. I don't know, honestly."
There is seemingly too much temptation for Alonso at the moment, with him already having an eye on the new engine regulations for 2026.
Article continues below
It's been reported by The Race that Aston Martin are set to partner with Honda when the new regs are introduced, something which is "another temptation" for the two-time World Champion.
"It's true that in 2026 there will be another change in regulations with the new engines," Alonso said. "And that is another temptation."
It means Alonso could very well remain in the sport for another three or four seasons if he does stick around for the new engine regulations, something which would currently come as no surprise given his form.
Things could quickly change, though, with Alonso recognising the amount of sacrifice an F1 driver makes to compete every season.
With the sacrifice being as great as it is, Alonso wants to remain in the sport for as long as possible, with him finally being back in a car where he can "fight for something important again".
READ: Max Verstappen blasted for 'unacceptable behaviour' while being praised
"I feel fresh, I feel fast, I feel motivated," Alonso said.
"Whether it's two, three, four or however many years, I don't know yet.
"To be in F1, you give up family, life and friendships so it has to be worth it. Especially at the end of my career I want to fight for something important again."