After a difficult start to the season, the Alpine F1 Team have pushed themselves through to the top of the midfield pack, with the French side currently the fourth-fastest team on the grid as of late.
This was proven by the team's performance at both the British Grand Prix and the Austrian Grand Prix, where Fernando Alonso finished fifth at Silverstone and Esteban Ocon fifth at the Red Bull Ring.
Ocon is currently the team's lead driver in the Drivers' Championship in eighth-place, whereas Alonso is currently tenth.
The Spaniard has faced bad luck on a number of occasions this season, in addition to strategic errors and poor reliability.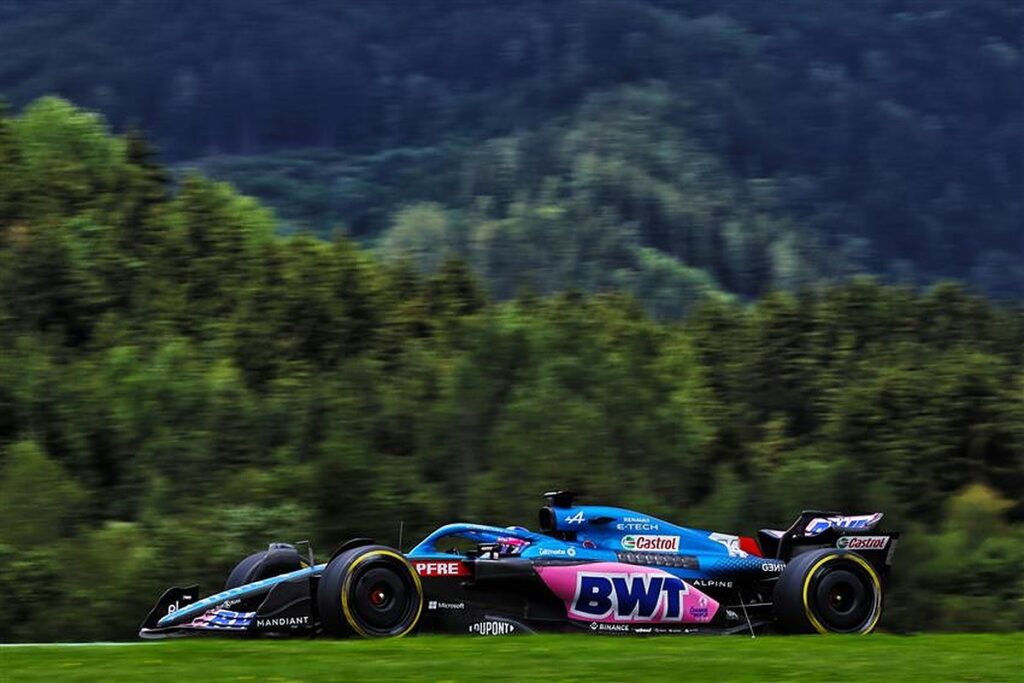 READ: Mercedes hailed for 'bulletproof reliability' as major 'invisible' upgrade set to hand Lewis Hamilton boost
In the Constructors' Championship, Alpine are joint-fourth with the McLaren F1 Team on 81-points.
With the A522 getting faster at each round, Alonso is keen for the team to continue developing the 2022 car ahead of the team's home race.
Alpine have previously explained that they are aiming to upgrade this year's car until the season's budget is completely spent, with the French-outfit wanting to secure fourth in the Constructors'.
However, Alonso thinks the time is right to start preparing next season's car, whilst also continuing to upgrade the current model.
Article continues below
The double World Champion wants to get the team into the championship fight, but the Spaniard is aware that achieving the goal of becoming a frontrunning side isn't possible this year.
With Alonso not believing a victory is possible this season, he wants the team to start working on 2023 now.
"Maybe it can be if other drivers are unlucky, but on our own? Difficult," Alonso told NOS when asked if a podium finish is possible this season.
"We are not fighting for wins and I don't think it will get better any time soon. Fifth-placed finishes, like at Silverstone, that feels like winning to us. We are aiming for 2023. Then we need to have a better car.
"I want us to start designing that car quickly. That is a dilemma. You want to build a new one but also improve the current one. Chess on two boards. I think we can do that. There is a real opportunity now that all teams have to work with the same maximum budget. It's up to me and Alpine to make it happen."
There is a problem; however, with the team designing next year's car early.
Alonso is yet to be confirmed at the team for next season, with the Spanish driver's contract set to expire at the end of 2022.
READ: Nico Rosberg reveals if he believes Sebastian Vettel is a hypocrite
It's expected, though, that Alonso will extend his deal by at least "another year", with the Spaniard admitting that he currently "feels good".
"Now I feel good and I think I'll add at least another year," Alonso confirmed.
"After the summer, we will see if we are still happy with each other."