Ahead of his full debut at this weekend's season-opening Bahrain Grand Prix, Williams have exclusively told Formula1News.co.uk that Logan Sargeant "is not bringing funding" into the team, unlike the driver he has replaced.
Former Williams driver Nicholas Latifi brought significant cash into the team, through Sofina Foods, a company which his father is the CEO of.
Latifi was also backed by other Canadian sponsors, with Williams having lost them all as a result of the Canadian's contract not being extended for 2023.
Instead, they've opted to promote talented American Sargeant, who is the first member of the Grove-based team's Driver Academy to make his way into the pinnacle of motorsport.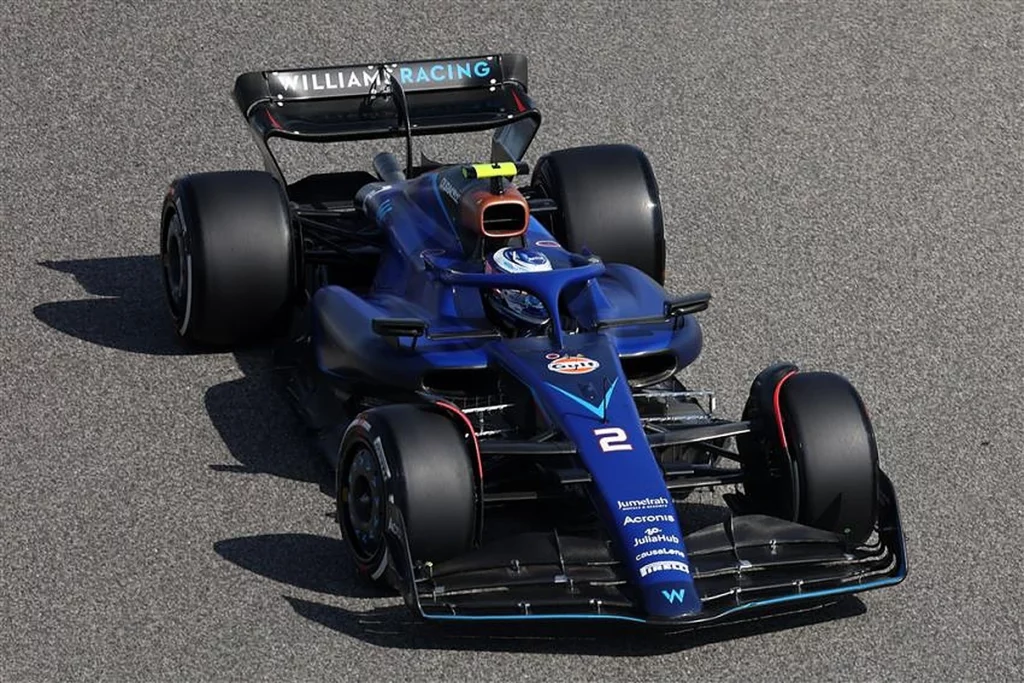 READ: McLaren respond to rumoured Audi takeover
As well as being the first Williams Driver Academy member to be promoted to F1, he's the first American to race in the sport since Alexander Rossi in 2015.
Sargeant is certainly a talented driver, with the 22-year-old having spent just the one season in Formula 2, with him having done a stellar job last season to acquire the necessary amount of Super Licence points to be eligible for a move to F1.
He claimed two victories and a further two podiums during his maiden F2 campaign last season, with his overall performance resulting in him finishing fourth in the Drivers' Championship.
Sargeant has also proven that he can handle pressure excellently, with him having been announced as Williams' driver for 2023 before the F2 season finale.
Article continues below
He drove very smartly in Abu Dhabi to claim the results which he needed for the necessary Super Licence points, despite having been under the pressure of knowing that a single mistake could end his 2023 F1 dream.
Williams did give the American a hand by using him in FP1 at the final four races of last season, to reduce the number of Super Licence points he needed to partner up with Alex Albon this year.
The British side certainly have a lot of belief in the rookie, given that they're taking a huge gamble by promoting him after just one season in F2.
Williams are "looking forward" to seeing him further develop this season, having "invested" heavily into his career since signing him in 2021.
READ: Ex-F1 driver denies Masi tried to sabotage Hamilton but criticises 'rushed' decision
Williams' exclusive statement to Formula1News.co.uk read: "Williams Racing has invested into Logan's career and development since signing him to the Driver Academy in October 2021.
"The Williams Racing Driver Academy has been overhauled in recent years into an entity in which we recruit, invest in and nurture talent.
"Logan has shown his talent over his years in single-seaters and we can confirm he is not bringing funding from either family or sponsors to Williams Racing.
"We look forward to continuing to work with him as he begins his first season with us," the statement concluded.
The contents of this article can only be reused and republished by other media outlets in accordance with our Copyright Policy.