Former Formula 1 driver John Watson believes the dramatic element that Netflix's Drive to Survive series has brought to the sport affected the stewards in the closing stages of the 2021 championship.
Sir Lewis Hamilton was comfortably leading Red Bull's Max Verstappen in the dying laps of the 2021 Abu Dhabi Grand Prix, and team principal of the Milton Keynes-based outfit Christian Horner admitted during the race that his driver needed a "miracle" to claim the title.
They got one. Williams' Nicholas Latifi smashed into the barrier at Turn 14 late in the race, leading to a Safety Car under which Verstappen pitted, leaving five lapped cars between him and Hamilton.
With time constraints threatening to see the race end behind the Safety Car, race director Michael Masi initially ruled that no lapped cars would be allowed through.
In an unprecedented turn of events, however, he changed his mind four minutes later and decreed that only the five at the front of the order were to overtake the Safety Car.
READ: Bookie claims Masi 'went rogue', pays out on Hamilton and Verstappen bets
This led to a last-gasp overtake from the 24-year-old, who claimed his maiden championship in dramatic and controversial style on the very last lap of the 2021 season.
Labour Peer Lord Peter Hain has since suggested that the race was "rigged," while former Formula 1 driver Johnny Herbert described the final lap last month as a "twist" of the regulations.
Mercedes eventually dropped their appeal of the championship result, and the FIA are now conducting an investigation into the events that cost Hamilton his record eighth championship.
Article continues below
Despite the rescindment of their appeal, Mercedes team principal Toto Wolff maintains that the bizarre and frenetic ending that cost the Briton was "just wrong."
Drive to Survive was introduced to fans in early 2019, and the Netflix team had been following eight of the 10 teams throughout the 2018 season.
There have now been three seasons of the popular documentary – the last two of which also include Ferrari and Mercedes – and a fourth one is expected to be released in March.
They no doubt will have had a lot of content to work with from the Abu Dhabi Grand Prix, but their habits of dramatising Formula 1 have been criticised by many, including Verstappen, who is boycotting season 4 due to this.
Watson suggested that race control became overly engrossed in the show in Abu Dhabi, owing to the presence of Netflix cameramen.
"There are channels for challenges," he said in an interview with RacingNews365.
"But not as a part of what I feel has become the consequence of the access given to Netflix and Drive to Survive, wherein we've now got this type of 'Support Act' to the stars.
"These people, i.e. the FIA and their officers, some of them have become a part of this 'show'. They're not there to be that – they're there to adjudicate.
READ: Brawn reveals Formula 1 tried to break rules to find loopholes ahead of 2022 shake-up
"They're not there to be known or shown or whatever."
The 75-year-old therefore believes that Masi overstepped his mark during the controversial events in the UAE capital in December.
"They are people that should be behind the scenes and shouldn't at any point of time be given acknowledgement. That's not their job, and that's not what they're in that position for," he added.
Many in the paddock – including Sebastian Vettel and Ferrari team principal Mattia Binotto – have offered their support to Masi, and former F1 supremo Bernie Ecclestone said he believes that the Australian made the right call.
However, Abu Dhabi was a microcosm of several discussions over Masi's competence and bias last year.
He took a considerably long time to red flag the Azerbaijan Grand Prix following Verstappen's hefty crash on the main straight, and the drivers completed but a few laps of Safety car running at the farcical Belgian Grand Prix to reach the required distance for half points to be awarded.
This came after fans had been waiting in the cold and rain for almost four hours only to find that the race had been curtailed before it really got underway.
Watson thus queries how many teams will have faith in the 44-year-old in 2022 and beyond.
"I just wonder what kind of support there is for him amongst the teams going into a new season – can they rely on his judgement? Is it unimpeachable? Or is it going to be questionable?" he said.
"Every time he makes a judgement, is it going to be challenged over the airwaves? 'Have you made the right call?', or, 'Here's the reasons why you made the wrong call' – that's the wrong way!" Watson added.
READ: Abu Dhabi controversy: McLaren CEO says some rules are 'not acceptable'
F1 managing director Ross Brawn has stated that he will ban radio lobbying this year, and compared the constant interference by Red Bull and Mercedes in 2021 to "coaches negotiating with the referee in football."
Five-time race winner Watson uses this same analogy to express his belief that the stewards and race director were made a "mockery" out of in 2021.
"It's like having a football match, having the two managers of each respective team having an ongoing dialogue with the referee during a match.
"It's non-sensical on the one hand, and it just makes a mockery of the authority of those people that are chosen to adjudicate the 90 minutes of a football match, or the 90 minutes of a grand prix."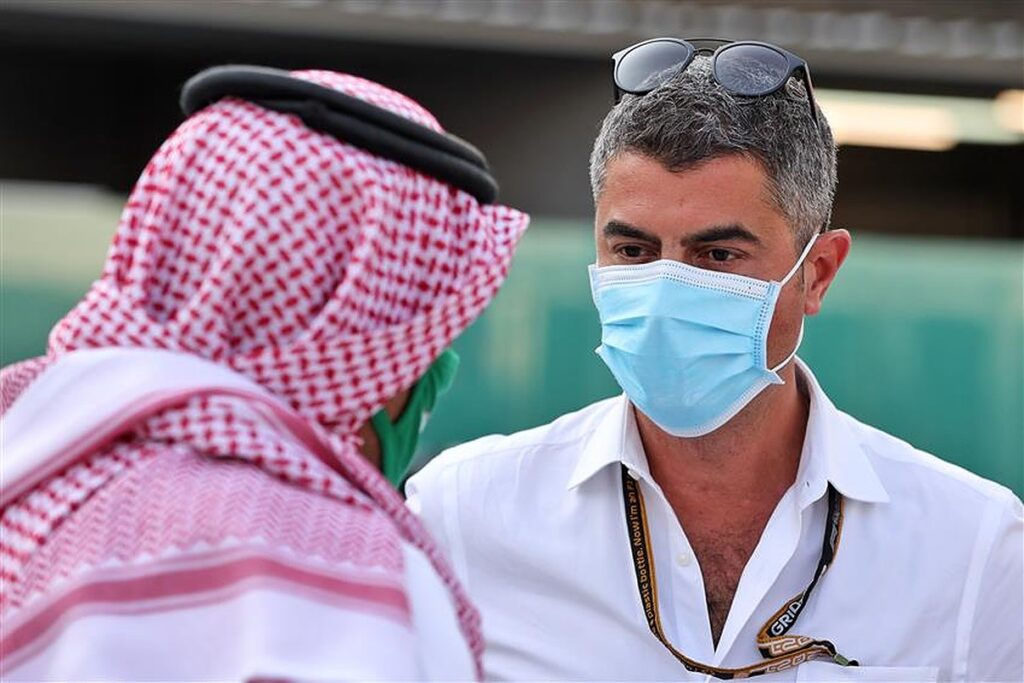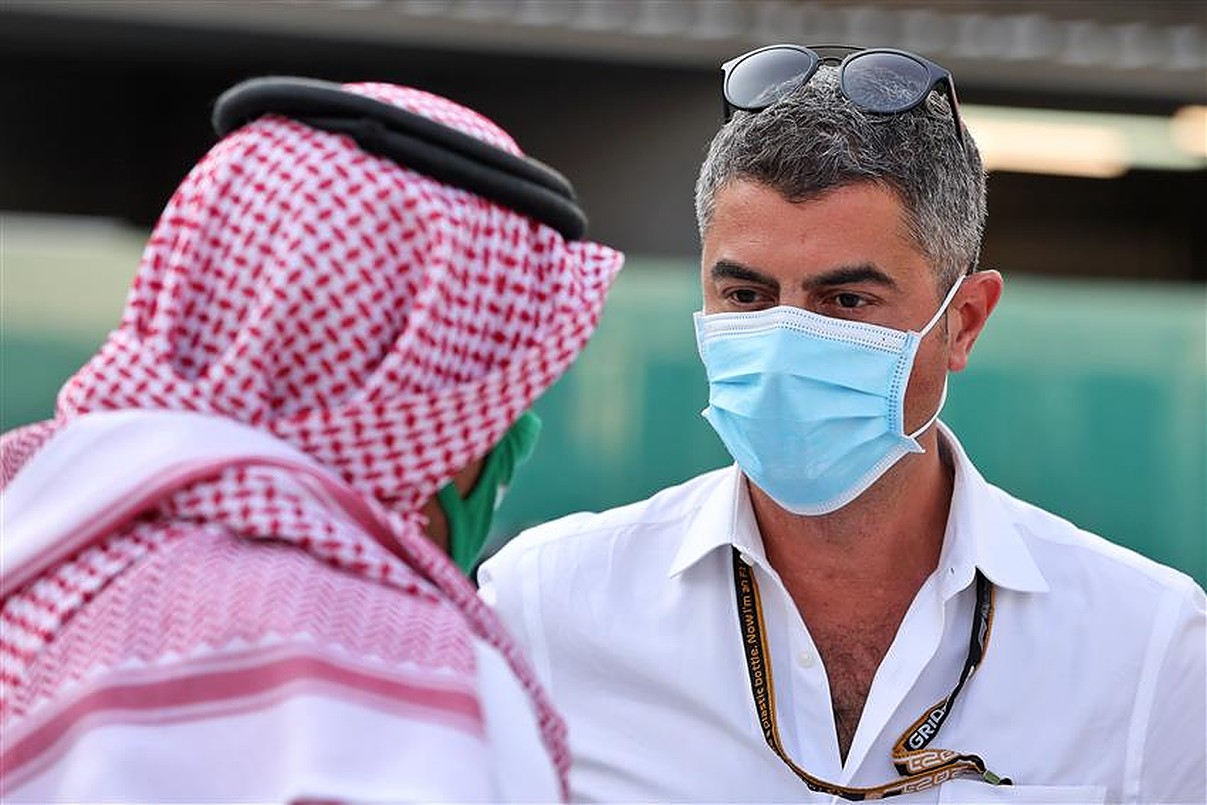 Rumours continue to float that Hamilton may be considering a future away from Formula 1 after he was cruelly denied his eighth championship, but Verstappen – as well as new FIA president Muhammed Ben Sulayem – have joined many others in reckoning that he will be on the grid this year.
The new Formula 1 season will get underway on 20 March in Bahrain, and there is as yet no official release date for season 4 of Drive to Survive.
Follow us on Google News to never miss an F1 story