Former Formula 1 driver Jolyon Palmer reckons that there may be a rejig in safety measures after Zhou Guanyu's awful crash at the start of the British Grand Prix.
Zhou was hit by George Russell off the start after the Mercedes had come together with Pierre Gasly, and the contact sent the Alfa Romeo flipping upside down as he hurtled across the gravel trap towards the barrier at Abbey.
However, the car then dug into the gravel bed and was set flying up and over the wall, hitting the protective fence behind it.
Fans were showered in gravel and dust as the Chinese driver slapped into the fencing, but thankfully everyone was okay, and Zhou walked into the ambulance under his own power.
The 23-year-old's car dug in and caused a massive cut in the asphalt after the impact with Russell, but the fact that he was able to clamber out of his car after it slammed into the fence was remarkable.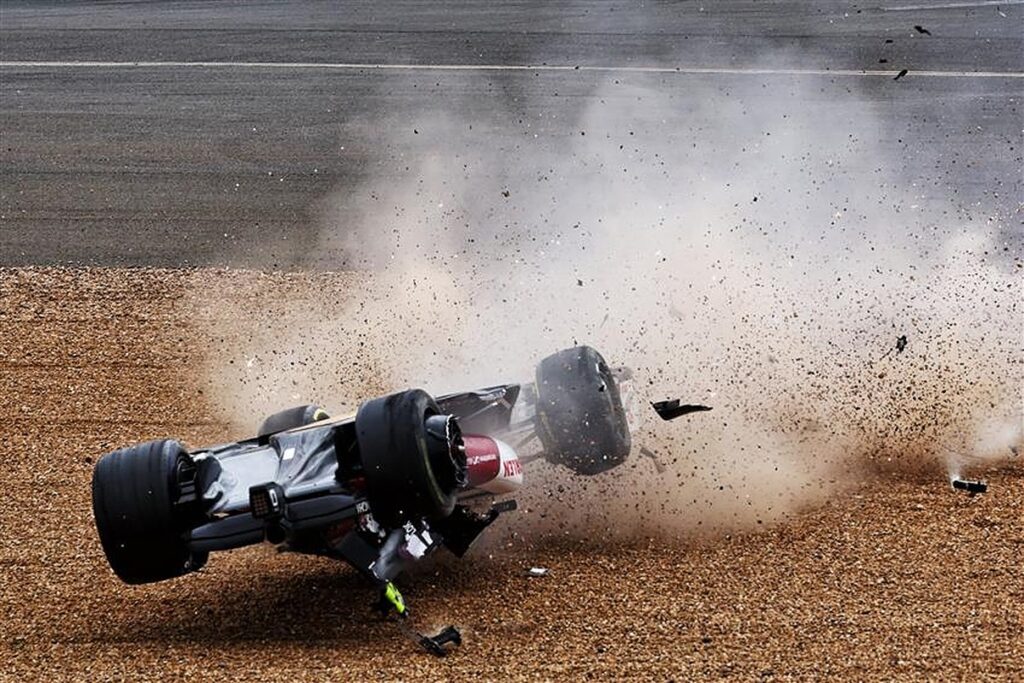 READ: Zhou pinpoints one driver it feels 'weird' to race against
"Really amazing and again it's a testament to safety in Formula 1 that you can have that accident," Palmer told F1 TV.
"Actually, as it happened, I saw the red flag was flown straight away and you didn't realise the extent of it until you saw actually the car had flipped over the barrier, which was incredible to see.
"It's not very often that happens."
Article continues below
Changes were made to the barriers and the car's crash structure after Romain Grosjean's fiery crash at the Sakhir Grand Prix in 2020 after which the Frenchman was lucky to be alive.
The Briton is not sure exactly what might change after the scary collision with the wall, but a car going over a barrier and that close to spectators will be something that the FIA might want to look at.
"It's pretty rare, but I would say the debris fencing did an amazing job to keep that car away from the crowd, in the confines of the circuit still, and thankfully Zhou is okay," explained Palmer.
READ: Watch: Fans flee as Zhou's upside-down car horrifically collides with fencing
"It was a big impact but with every big crash that happens we learn about it – the Grosjean one there have been changes, there may be changes again now, maybe with…I don't know what will happen, but I'm sure it will be investigated."
Alex Albon also got caught up in the chaos after he braked to try and avoid the crash, causing Sebastian Vettel to crash into the back of him.
The Thai-Briton hit the wall on the inside before coming back across the track and hitting Esteban Ocon and Yuki Tsunoda.
Zhou and Albon were taken to hospital for precautionary checks, and they have both since been discharged.
They are expected to be fit for the Austrian Grand Prix this weekend.