A cheeky comment from Sergio Perez to Christian Horner was caught on camera after Sunday's Monaco Grand Prix that seems to suggest the Mexican has signed a new deal.
Perez won the race in the Principality from third on the grid after a delayed wet start, and he switched to Intermediates not long after the race had got underway under green flag conditions.
Ferrari appeared to have committed both Carlos Sainz and Charles Leclerc to a long stint on Wets before switching over to Slicks, but they changed their mind by pitting polesitter Leclerc, who lost the position to Perez as a result of the bizarre call by the Scuderia.
READ: Verstappen's manager warns the FIA that a driver salary cap would be 'illegal'
Sainz was then held up by Nicholas Latifi after executing his one and only stop of the race, putting Perez into the lead after some stunning laps from the 32-year-old.
Perez held on through a red flag to take victory on worn Mediums, and the victory puts him 15 points behind team-mate Max Verstappen, who ended the race third.
As they were walking to the Red Bull energy station for the post-race celebrations, Perez turned to Horner and said: "I probably signed too early," surely all but confirming that he has been given an extension to his current contract which expires at the end of this season.
After the race, the three-time race winner spoke of the euphoria of achieving one of the ultimate dreams in motorsport – victory in Monaco.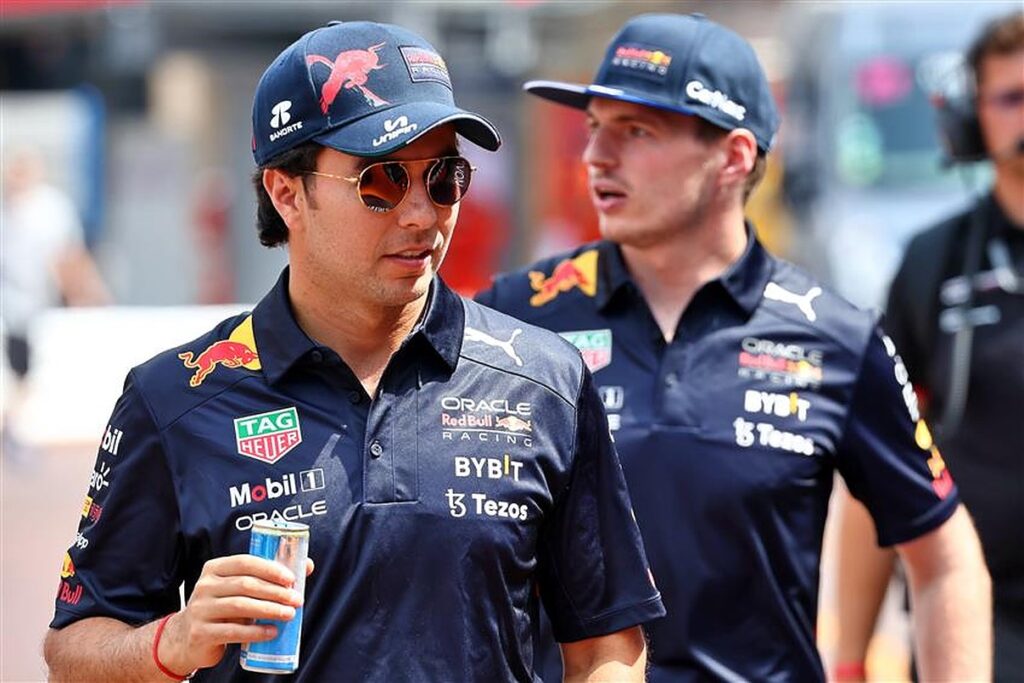 "As a driver you always dream of winning Monaco," Perez told Sky Sports.
Article continues below
"To tick that box in my career, it's super special, a very special day."
As for the Mediums he bolted on during the red flag period after Mick Schumacher's scary crash at the swimming pool, Perez admitted that he could have been kinder to them while defending his lead, but affirms that the Milton Keynes-based side made the right choice by giving him that compound.
"I think I should have managed them a bit better," he conceded.
"I think in hindsight I could have managed them a bit better [but] I think it was the right call.
"I still had good traction, I never felt at risk that much but it was important to keep on track and we probably complicated the race more than we needed to.
READ: FIA punish Ferrari for 'misleading' Sainz in Monaco
"Then towards the end I felt like it cleared up a bit the graining and I was able to get some good lap times."
The former Sauber, McLaren, Force India and Racing Point driver said before the weekend that it is "on the early side" to discuss a new deal at present, but maintained that he would like to remain at the team beyond 2022.
"It's early, I definitely would like to see my career extended at Red Bull," said Perez.
"I think we both feel very happy here but… it's on the early side."
Perez's win in Monaco was his second podium in the Principality having ended the race third in 2016.