Sky Sports F1 commentator David Croft made a comical Wikipedia-themed joked aimed at Mercedes team principal Toto Wolff during the Singapore Grand Prix on Sunday.
Following the recent Italian Grand Prix, Wolff threw shade at Max Verstappen's record-breaking 10th consecutive win and insisted that it was just "for Wikipedia" anyway, a comment he was heavily criticised for.
During the Singapore GP on Sunday, Mercedes had both drivers chasing after the podium places in the latter stages, with George Russell and Lewis Hamilton having shown excellent pace.
Wolff was seen smiling in the Silver Arrows garage, given that a win was looking on the cards.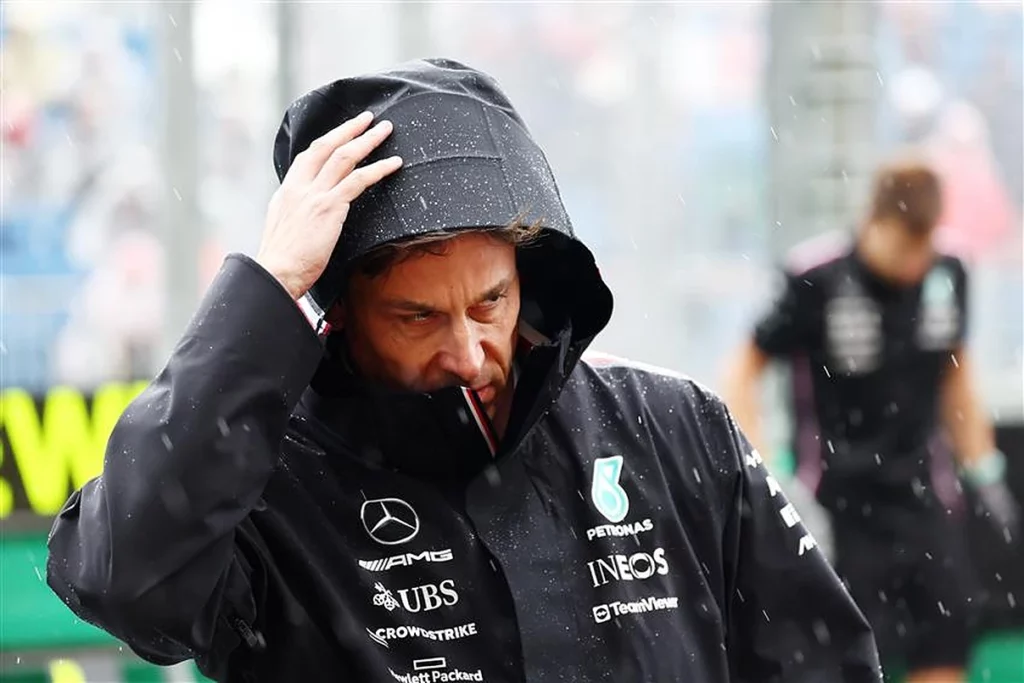 Want to work in Formula 1? Browse the latest F1 job vacancies
Croft saw this as an opportunity to make a joke at the expense of Wolff, and made the most of the moment.
Whilst Russell and Hamilton were charging after the podium places, Croft joked: "I haven't seen Wolff smile much recently but if they win this I bet he will read the race report on Wikipedia afterwards."
Hamilton ended up finishing third at the expense of Russell, who crashed from P3 on the final lap.
The seven-time World Champion had been in fourth but right behind his team-mate, who was challenging Lando Norris for second.
Article continues below
Russell ultimately made a mistake at Turn 10 and went straight into the wall, something which absolutely devastated the British driver who started the race on the front row.
Russell's error was Hamilton's gain, with the 103-time race winner having completed the rostrum being race winner Carlos Sainz and Russell.
Russell and Hamilton had been running third and fifth in the opening stages of the race, before it all changed on Lap 21.
A Safety Car was required to collect debris from Logan Sargeant's Williams, which gave the majority of the drivers a chance to pit.
Ferrari and Mercedes decided to double-stack, something which saw Russell and Norris overtake Leclerc.
Hamilton then also got past Leclerc and Sergio Perez when the race restarted, with the latter having stayed out.
Russell was also quickly into second after overtaking Verstappen, who was another driver not to pit.
Once the race settled back down and those who hadn't pitted got overtaken, Sainz led from Russell, Norris and Hamilton.
However, it was all change on Lap 45, when a VSC was needed to recover Esteban Ocon's stricken car.
READ: 'Over the top' Max Verstappen gets torn apart
Mercedes opted to pit both drivers again, to give them fresh tyres to fight through to the front.
The plan ultimately didn't work, although Wolff's face on Lap 52 suggested that the Austrian was expecting a Mercedes victory to occur.
Had Russell not crashed, then he would've claimed third ahead of Hamilton in fourth.