Daniel Ricciardo has joked that Red Bull will have "three cars on the grid next year", as the Aussie settles into his new role as the Austrian's development driver.
The fan favourite will be seen less in 2023, with the 33-year-old planning on only attending a dozen races.
His new role will result in the eight-time Grand Prix winner completing a large amount of marketing and simulator work; however, he will also fill the role of reserve driver when Super Formula driver Liam Lawson is tied up in Japan.
Ricciardo's return to Red Bull comes after a mixed four years, with the last two in particular having been ever so challenging.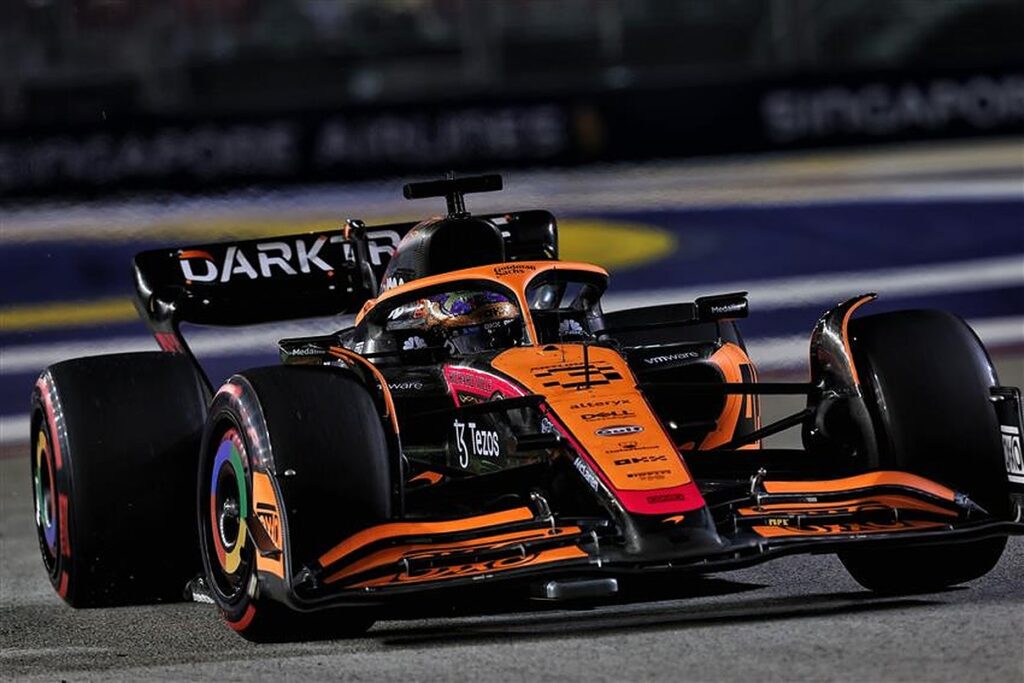 READ: Mark Webber makes claim about drama between Max Verstappen and Sergio Perez
After making the bold decision to depart the Milton Keynes-based outfit at the end of 2018, Ricciardo joined Renault in 2019 where he stayed for two years.
In that time, he claimed the Enstone-based team's first podium since the 2011 Malaysian Grand Prix, with the Aussie believing that 2020 was "one of my best seasons".
His switch to McLaren in 2021, though, was seemingly where things really began to go against him, as he struggled to adjust to the machinery provided by the Woking-based team.
Apart from his incredible victory at the 2021 Italian Grand Prix, his partnership with McLaren just never appeared to click, resulting in the termination of his contract for 2023.
Article continues below
Returning to Red Bull in a background role was really the only realistic option left for Ricciardo, who was keen for a year away from F1, with a view to returning full-time in 2024.
With that in mind, he still believes leaving Red Bull initially before 2019 was the "right thing" to do, after wanting to "try something else".
"I do believe I did the right thing," Ricciardo told Grandprix.com.
"I really needed to do it but for sure, on paper, you could say that if I had remained in Red Bull I would have got more podiums, probably would have won more races, so I get it when people tell me I should never have left, but I truly believe I needed this.
"Also, looking back at 2020, I feel that was one of my best seasons in Formula One, from a self-evaluation, so I did have, let's say, success post-Red Bull, and where Red Bull is today it's a phenomenal place, but my 2018 season with them was a disaster.
"It started really well with two wins in six races, but then I didn't get another podium, I didn't finish on eight or nine occasions, and I'm not throwing back to them, but I was not very happy then.
READ: Christian Horner addresses chance of Daniel Ricciardo replacing Sergio Perez in 2023
"So, I feel like I needed to try something else, so when I look back at that time and how I felt in 2018, I still stand by, I still think I did the right move. Did it work out perfectly?
"No, it didn't, but I still feel I needed to answer that question of what could be and it has been answered, I'm totally OK with it.
"I think Red Bull is going to have three cars on the grid next year, so I'll be OK [laughs]."