George Russell found himself distracted by Daniel Ricciardo's "sweet succulent voice" on Wednesday evening at the Las Vegas Grand Prix, where he was attempting to complete an interview with veteran Sky Sports F1 reporter Ted Kravitz.
Russell heads to the first race in Las Vegas since 1982 needing a good weekend, after retiring at the Brazilian Grand Prix following concerns with his power unit.
Even before his retirement, the Mercedes driver had already fallen outside the top-10, as a result of the W14 just having no pace.
It was a similar story for Lewis Hamilton, who just about held on to finish eighth at Interlagos.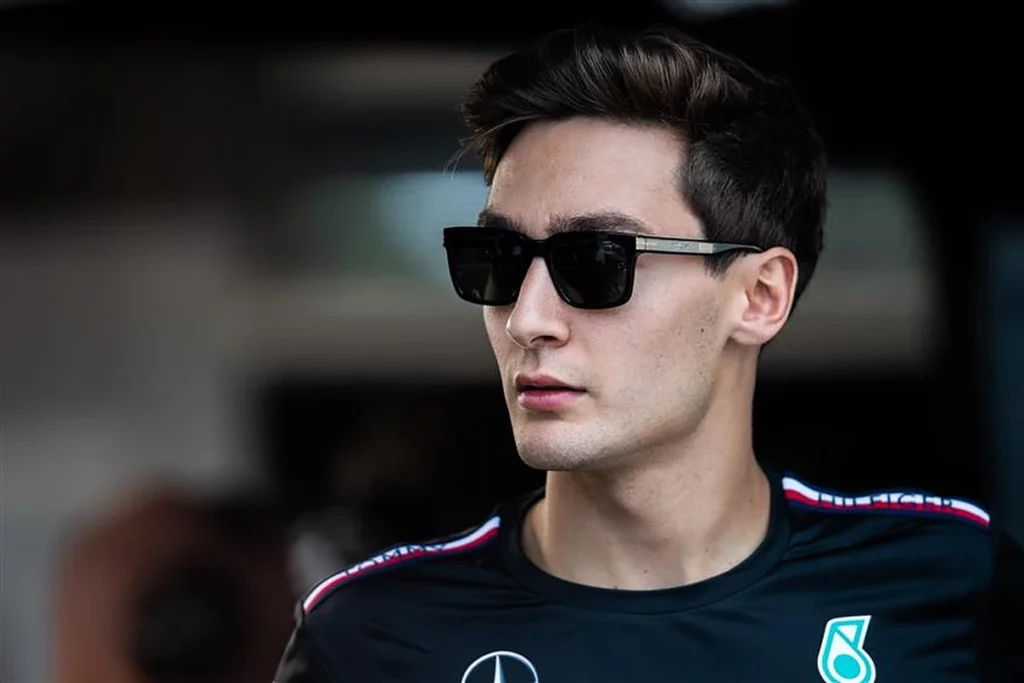 Want to work in Formula 1? Browse the latest F1 job vacancies
As a result of their Sao Paulo struggles, Mercedes head to Sin City with Ferrari just 20 points behind in the fight for second in the Constructors' Championship.
Mercedes need a good weekend in Las Vegas, although whether that'll happen or not is relatively unknown, given that the street circuit is completely new.
With F1 promoting this weekend's Grand Prix themselves, the sport has gone all out to ensure that it's as big an event as possible, something which saw an opening ceremony take place on Wednesday evening.
Russell is certainly enjoying getting amongst the atmosphere and seeing all the Vegas lights; however, he'll be in trouble if he finds them as distracting as Ricciardo's voice!
Article continues below
Whilst giving an interview in the media pen, Russell suddenly came to a halt mid-sentence, after being distracted by the 34-year-old next to him, leading to a comical exchange.
Ricciardo joked that Russell needs to learn to "listen" to his own voice, something the Briton agreed with.
"It's exciting to be here," Russell told Sky Sports F1.
"Flying in on Monday, seeing all the lights and everything it was…." Russell paused.
"I always get distracted when he's around me," Russell said whilst then looking at Ricciardo, who was being interviewed next to him.
"What are you saying?" Russell asked Ricciardo, "you're distracting me from my interview."
READ: Lewis Hamilton insists F1 can't become a 'circus' amid Las Vegas complaints
"I know, you've got to block it out," joked Ricciardo.
"I know, I know," Russell replied.
"Don't hear my sweet succulent voice, listen to your own," Ricciardo comically advised the Mercedes driver.