Mercedes team principal Toto Wolff ferociously defended Liberty Media and the FIA following a horror Free Practice 1 session at the Las Vegas Grand Prix, which was cancelled after eight minutes.
FP1 was cancelled following a red flag just eight minutes into the session, as a result of all the manhole covers around the street circuit needing to be filled with asphalt.
This was as a result of one manhole cover failing in FP1 as Carlos Sainz drove over it at high-speed, ripping a hole through his cockpit.
Sainz's car sustained significant damage, which has led to a 10-place grid penalty for the Spaniard as his car's battery was forced to be changed.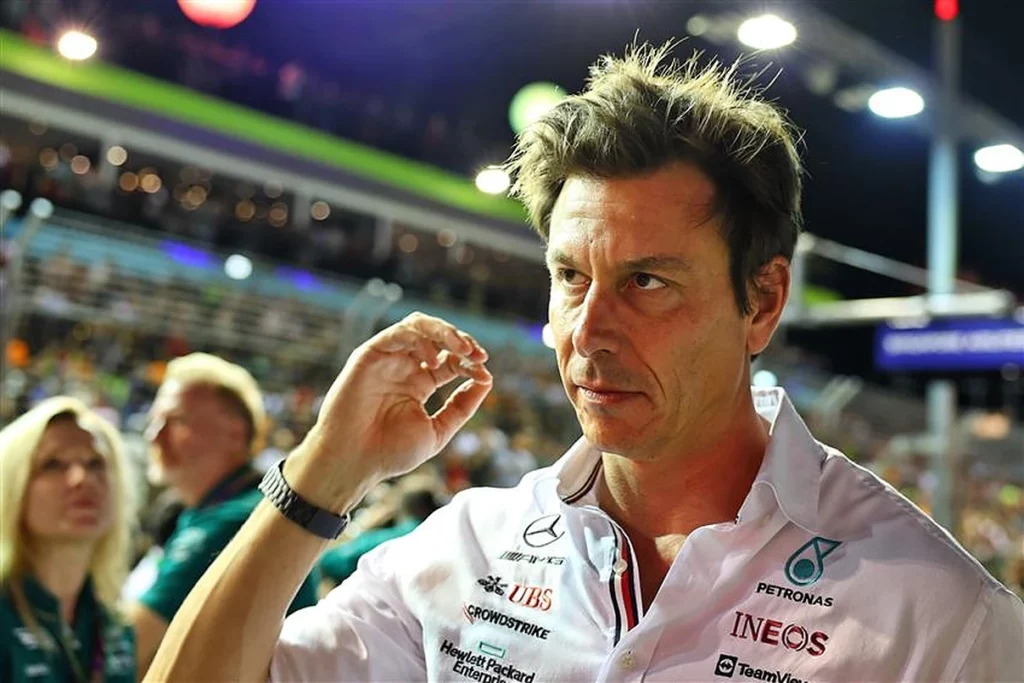 Want to work in Formula 1? Browse the latest F1 job vacancies
Esteban Ocon also hit the loose manhole cover; however, his car and Sainz's was miraculously repaired in time for Free Practice 2.
They did have an extended amount of time to get the cars ready, as FP2 was delayed by a staggering 150 minutes.
The extended 90-minute session was ultimately topped by Charles Leclerc who led a Ferrari 1-2; however, no fans were in attendance after they were forced to leave due to a staffing problem.
With F1 promoting the event themselves, the FP1 drama was the worst possible start to the weekend, resulting in Wolff being asked if it was a "black eye" for the sport.
Article continues below
Wolff became furious when asked the question and strongly defended F1 and the FIA, by stressing that the situation was "nothing".
It should be noted, manhole covers have become loose in the past, most notably in Azerbaijan back in 2019.
"That is not a black eye," Wolff insisted, following a question during the team principals' press conference.
"This is nothing. We're Thursday night, we have a free practice session that we're not doing. They're going to see the drain covers and no one is going to talk about it tomorrow morning anymore."
Wolff went onto argue that those behind the event should be given "credit" rather than criticised, whilst he hit out at the journalist who asked the question and asked whether he'd ever "written a good word".
"It's completely ridiculous," Wolff added. "Completely ridiculous. How can you even dare to talk bad about an event that sets the new standards, new standards to everything.
READ: Pierre Gasly thrilled he 'didn't kill anyone'
"And then you're speaking about a fuc**** drain cover that came undone that has happened before – it's nothing, it's FP1. Give credit to the people that have set up this grand prix, that have made this sport much bigger than it ever was. Have you ever spoken good about someone? And written a good word? You should talk about all these people that have been out there.
"Liberty has done an awesome job and just because in FP1 and a drain cover has become undone we shouldn't be moaning. The car is broken, that's really a shame.
"For Carlos it could have been dangerous so between the FIA, the track and everybody needs to analyse how we can make sure this is not happening again but to talk about a black eye for the sport on Thursday evening… no one watches it on European time anyway. Come on!"