Christian Horner, Red Bull's team principal, is shown lamenting Sergio Perez's antics in a new promotional video for the Las Vegas Grand Prix.
The Las Vegas GP is a new addition to the F1 calendar and will take place this November for the first time.
Las Vegas, also known as 'Sin City' is renowned for its raucous nights out and debauchery.
In the amusing video, Horner blasts Perez for using his RB19 irresponsibly in a city well-known for bad behaviour.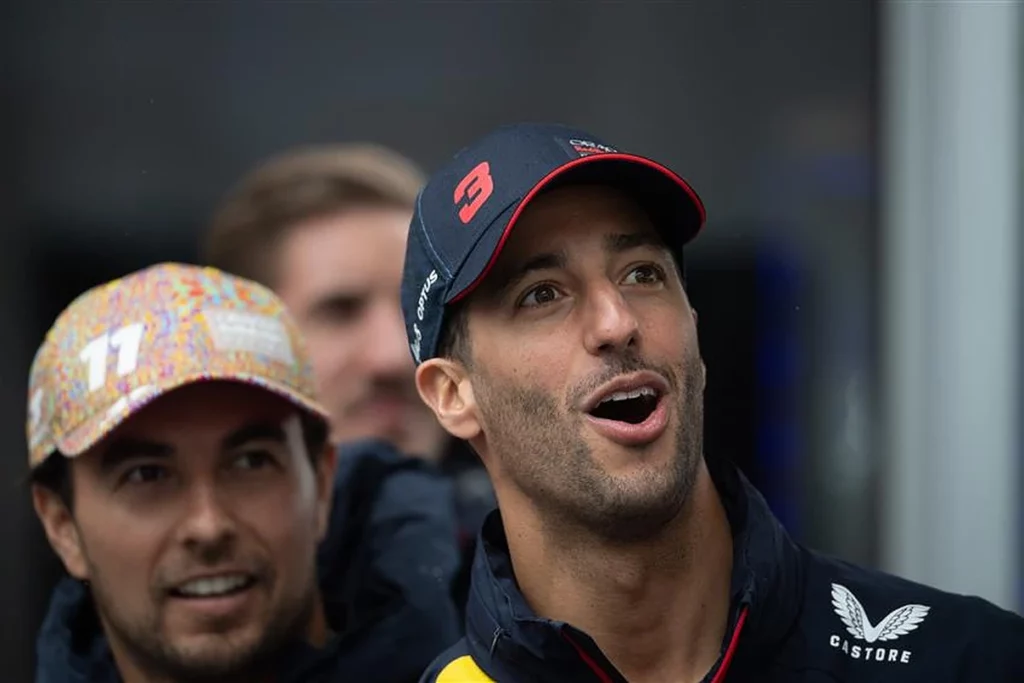 Want to work in Formula 1? Browse the latest F1 job vacancies
The promo seems to take some inspiration from the film 'The Hangover.'
It centres around a frenzied 24-hour spell in Las Vegas, with Perez and Horner trying to piece together the aftermath of the Mexican driver's antics.
Perez is shown racing his car through the city – and beyond – even cruising through casinos as he does so.
Horner attempts to get to the bottom of his driver's antics in a hilariously awkward elevator ride.
Article continues below
As the eight-minute video progresses, it's shown that Perez has caused a great deal of nuisance while in his Red Bull car.
His antics include teaming up with Trophy Truck driver Bryce Menzies for a thrilling race in the Nevada desert.
Menzies issued this challenge after Perez beat him on the roulette table.
A bewildered Horner presumes that this is the end of 'Checo's' story but it gets more outrageous.
The next section sees Perez confessing to his next mischievous act – involving magician Mat Franco.
Franco stuns onlooking audiences by transporting Perez's car on top of a Caesars Palace hotel.
After Horner realised what has happened, he assures Perez that he isn't mad, so long as he could "work out how to get it down".
READ: Ex-Ferrari chairman compares Charles Leclerc to Romelu Lukaku
The Las Vegas Grand Prix will take place on the Las Vegas Street Circuit, a 3.8-mile track with 17 corners.
Teams are sure to be focusing on the best tactics to use for their inaugural race on this track.
However, from a promotional viewpoint, a huge amount of excitement is being generated by the notoriety of this GP's location.