Red Bull team principal Christian Horner has revealed that he is always nervous regardless of the lead Max Verstappen has in the championship.
The Dutchman leads Ferrari's Charles Leclerc by 80 points after winning eight of the opening 13 rounds of the 2022 season, while Red Bull lead the Scuderia by 97 points in the teams' battle.
Few would have predicted the Austrian side's recent spell of success after the opening three rounds of the season, during which Verstappen and Sergio Perez suffered as many reliability failures between them.
Red Bull have won eight of the last 10, and have snuffed out Ferrari's momentum after they won two in a row in Silverstone and Spielberg, with Carlos Sainz and then Leclerc taking the victories.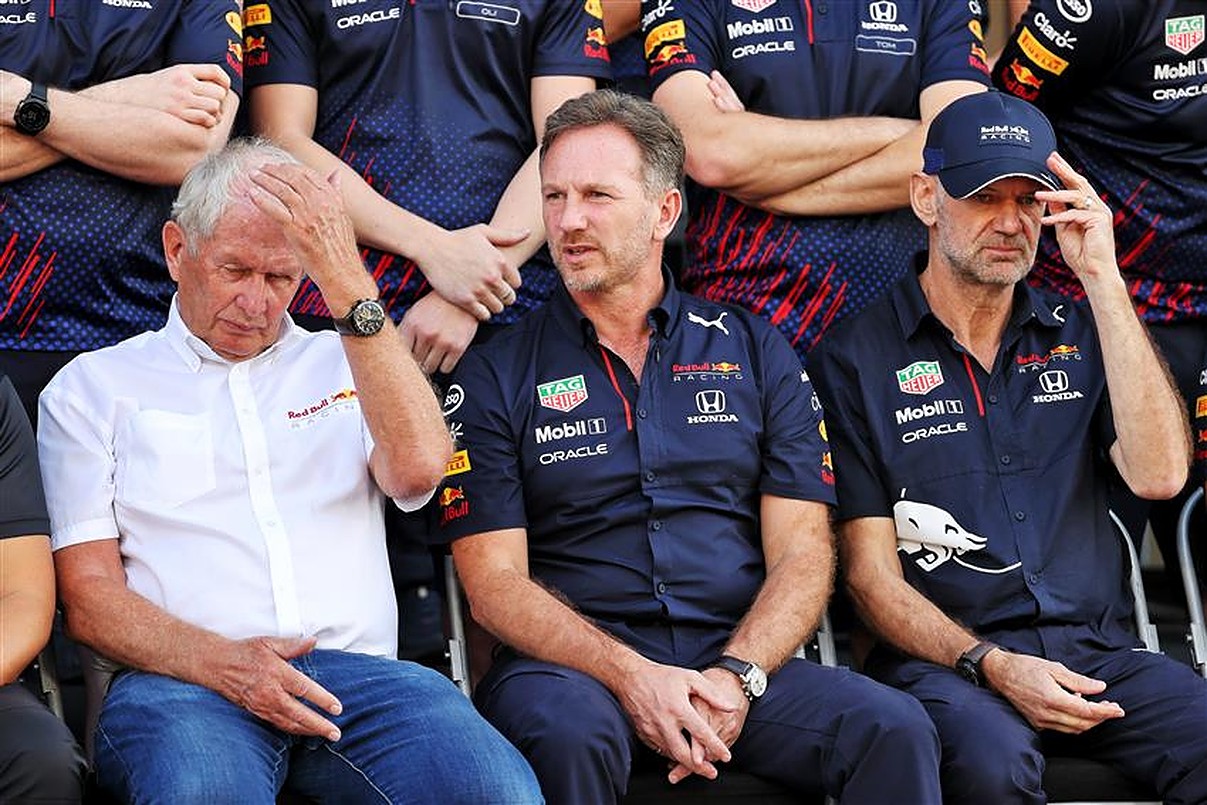 READ: Christian Horner makes deeply concerning admission about Max Verstappen's engine reliability
The reigning champion won in Budapest from 10th on the grid last weekend after he suffered power unit issues in qualifying, taking the victory by nearly 10 seconds from Mercedes' Sir Lewis Hamilton.
The Silver Arrows have been coming back into the fight after an extremely tough start to the year, and it was the second time this year that Verstappen has won from his title rival of last year.
Verstappen's battle with Leclerc, so far, has not been anywhere near as flammable as his fight with the seven-time champion, and Horner does not want this season's title race to get as feisty between the drivers, and indeed the teams, as it did in 2021.
"There's not one ounce of me that wishes that," he told Autosport.
Article continues below
"Last year was a heavyweight bout that went 22 rounds, and I'd prefer not to have to go through that again."
Ferrari still appear to have the quickest car on pure, one-lap pace given the eight pole positions Sainz and Leclerc have taken between them this year, so Horner is very aware that the lead his team have now is not unassailable.
"The points tables look healthy, and it's a great way to sign off into the summer break but there is still a lot of racing to go," he added.
READ: This is what Porsche-backed Red Bull's sleek new livery could look like
"Ferrari are quick, Mercedes are coming back into the game. There's still a long, long way to go in this championship, plus a sprint race.
"We don't take anything for granted. There's still a lot of racing to do. And they're very different venues."
Though it looked comfortable for Verstappen at the end of the race in Hungary, his team boss affirmed that it was anything but on the pit wall.
"I think even if we'd won by a lap, I'd still have always been naturally [cautious], I would never make a claim that we're going to finish first and second in the next race," explained Horner.
"It's the way we go racing, we focus on the here and now and take each race as it comes."
Verstappen's Hungarian Grand Prix victory was Red Bull's third at the Hungaroring.