A video has gone viral of Charles Leclerc savagely mocking his teammate Carlos Sainz over his performance on the racetrack.
During a humorous exchange between the two, Sainz told Leclerc that he's better than the Monegasque at "golf, chess, paddle, tennis."
"Say any sport, I'm better," Sainz said.
"Not racing," Leclerc replied.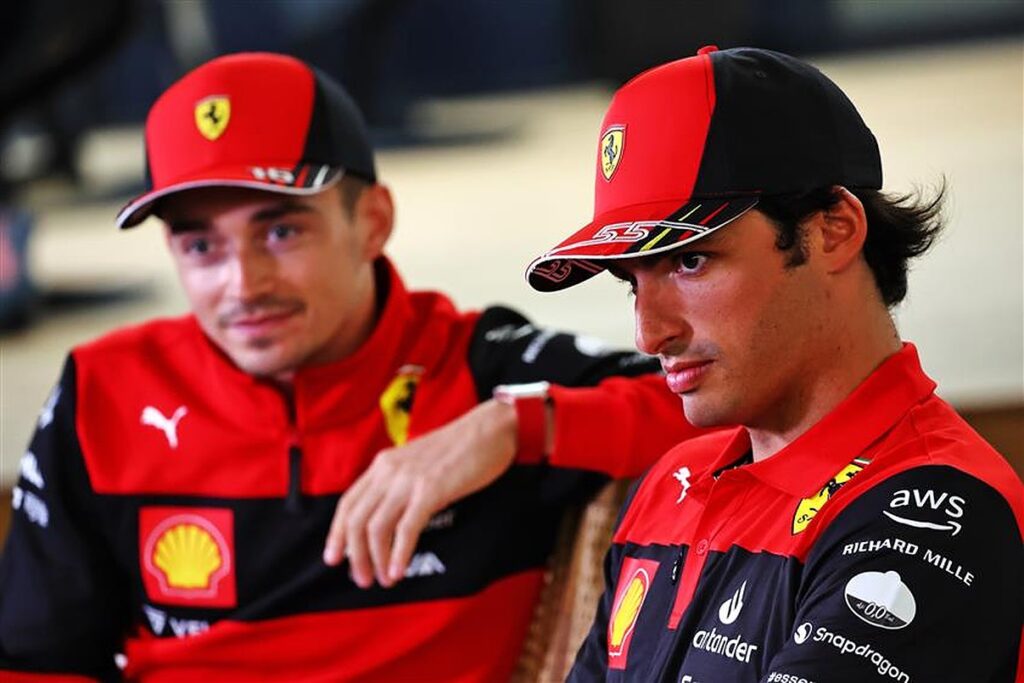 READ: Sergio Perez warned he has the same weakness as Carlos Sainz
The remark was a friendly jibe but it comes with a hint of truth, as Leclerc has a better career record than Sainz, having been in contention for the 2022 Drivers' Championship.
Out of 104 starts, Leclerc has secured 5 wins and 24 podiums during his Formula One career, while racking up 18 pole positions, 7 fastest laps and 874 career points to date.
Conversely, Sainz has only secured 1 win and 15 podiums out of 164 starts, as well as 3 pole positions, 3 fastest laps and 802.5 career points to date.
However, so far in the 2023 season, Sainz has taken the lead out of the two Ferrari drivers, with 20 points putting the Spaniard in fourth place in the Drivers' Standings.
Article continues below
Leclerc is down in eighth place with only 6 points after a mechanical failure forced him to retire from the first race of the season in Bahrain.
The Monegasque's luck got worse in Jeddah when he had to take an engine penalty forcing him to start in P12 despite having qualified close behind his Red Bull rival Sergio Perez.
READ: Ferrari boss claims Sergio Perez could 'easily' become 100 points ahead of Max Verstappen
"The thing is that once I got within a second and a half to Carlos, it was very difficult to get any closer than that – the pace difference wasn't big enough. I did a small mistake when I was within DRS, and then when I lost it, then that was it," Leclerc told Sky Sports after the Saudi Arabian Grand Prix.
"I just stayed there. So it's like this. Honestly, I don't think there was much more anyway in the car today. We just need to work to find some pace," he continued.
With Red Bull's Max Verstappen having suffered reliability problems with his own car and Perez fearing the same could happen to him, there is still time for Ferrari to get back into contention.