Carlos Sainz Sr. was left somewhat puzzled as to why Ferrari didn't implement team orders in the closing laps of the Italian Grand Prix, to stop his son and Charles Leclerc from fighting.
Carlos Sainz Jr made an excellent start from pole and actually led the opening stages of the race, following a strong defensive performance whilst in front of reigning World Champion Max Verstappen.
The Red Bull driver did eventually get ahead of the Spaniard, who then continued to defend but this time from Sergio Perez.
Perez struggled to get past the 29-year-old just like Verstappen did, before also finding a way past.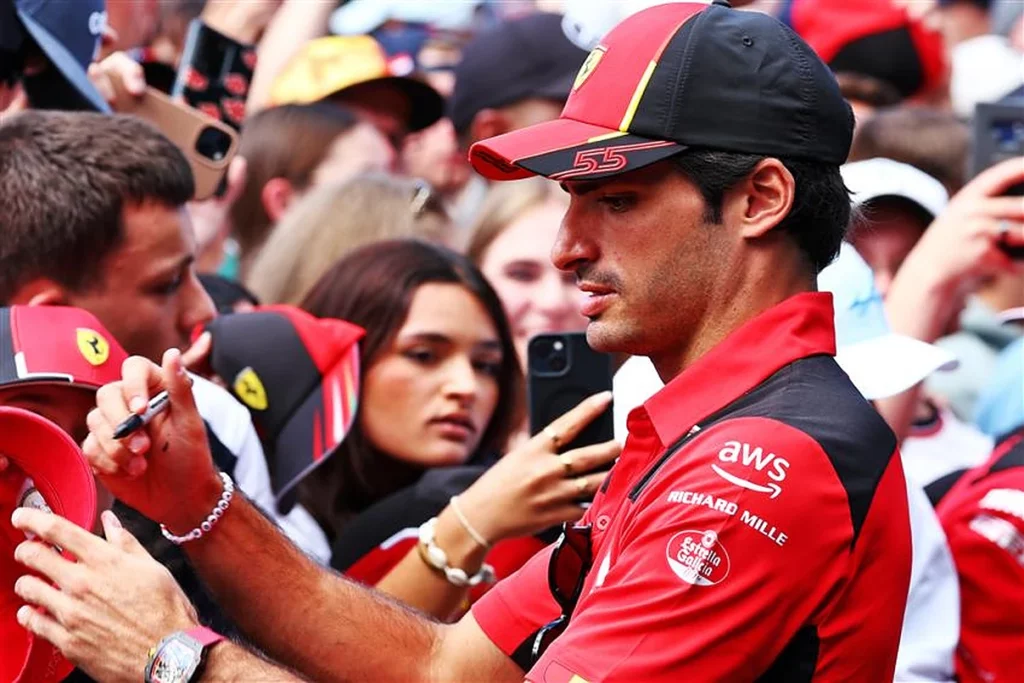 Want to work in Formula 1? Browse the latest F1 job vacancies
This demoted Sainz to third in the closing laps of the race, where he once again had to put on an immense defensive display.
On this occasion it was against his team-mate, who clearly wanted to be on the podium in front of the Tifosi.
Leclerc tried to find a way past several times, with the Monegasque having come dangerously close to taking Sainz out on the final lap.
The Italian fans watched on in disbelief, with Ferrari having allowed the duo to fight.
Article continues below
Whilst it made for a thrilling spectacle, it almost ended in disaster; however, it was Sainz who claimed third in the end.
The Ferrari driver's father thought it was "curious" that the team allowed the two drivers to fight, especially as they've previously introduced team orders when in other positions.
"It's curious," Sainz Sr told DAZN on Sunday. "Sometimes they decide some things, sometimes others.
"It is he who has to ask and understand the strategies, why sometimes they can attack each other and other times not."
He added: "I more or less knew what the movie was going to be like, except maybe the last laps, which I didn't expect.
"I knew that the two Red Bulls were going to arrive very strong, and that Charles was going to be there.
READ: Naomi Schiff makes huge Toto Wolff claim
"It's been a weekend to be very happy. From minute one he has been there and making a podium with Ferrari in Monza is a very good result."
Given that his son came out on top, Sainz Sr is very happy with the outcome of the Italian GP and his son's performance, whilst the rally legend also pointed out that he's a fan of no team orders.
"I am left with the result and third place. Now that it has happened, I prefer it to be like this, without any type of order or anything. Deserved. Congratulations," concluded the rallying legend.