Amid mounting speculation about Carlos Sainz's future in Formula 1, a former Formula 1 racer, Johnny Herbert, has weighed in on the potential alignment between Sainz and Audi, stating that the Spaniard possesses the qualities the German carmaker will require as it officially enters the sport.
Sainz's name has been closely linked with Audi in recent months, with reports suggesting ongoing discussions regarding his future in the sport.
Currently under contract with Ferrari until the end of the 2024 season, Sainz has indicated that he will not make definitive decisions about his racing destination beyond 2024 until the conclusion of the current campaign.
However, with Audi poised to establish its works team in Formula 1, taking over the Sauber squad under the Alfa Romeo banner, starting from 2026 with the implementation of new engine regulations, Sainz appears to be an option on their radar.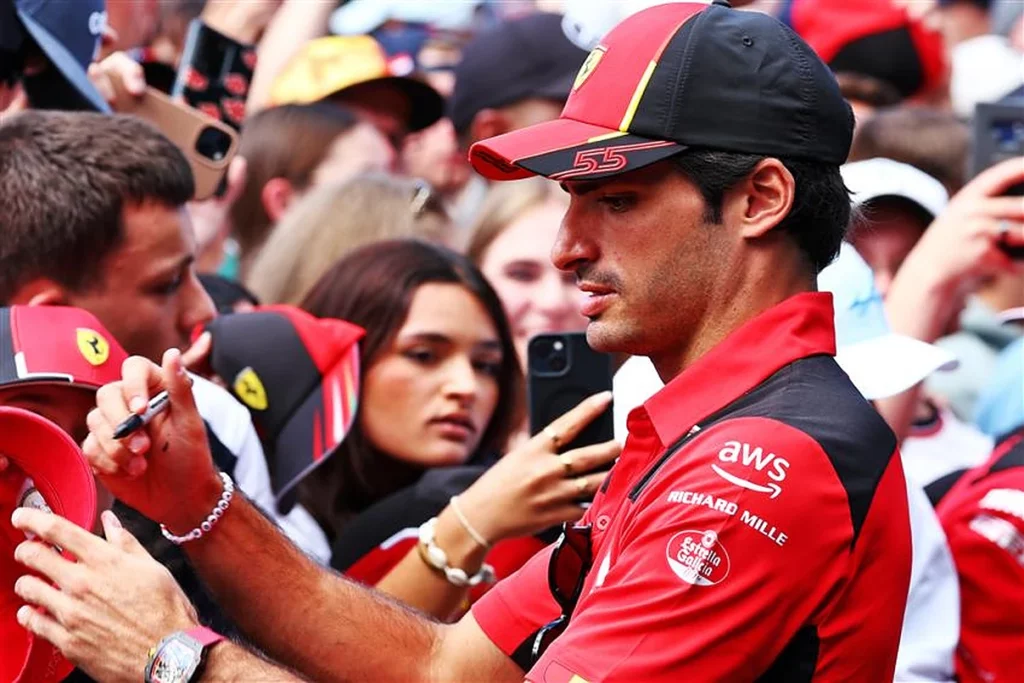 Want to work in Formula 1? Browse the latest F1 job vacancies
Johnny Herbert, a former F1 racer and now a Sky Sports pundit, believes that Sainz precisely matches the profile of the driver Audi will target for its 2026 race seats.
Herbert emphasized the high expectations Audi will carry as it seeks to establish its brand in Formula 1, stating, "If you're trying to bring in your brand like Audi will be, your expectations have to be really high."
He continued, "You are trying to get the best and also the best of the future.
Carlos has proved that he has got everything but he has got to be more consistent.
Article continues below
Monza was a sign that if he gets it right he can do it and would be a good fit."
Herbert praised Sainz's mentality, likening it to that of his father, and highlighted his strong mental fortitude and deep understanding of cars, qualities he believes Audi will require for a successful entry into the sport.
While Sauber's current drivers are set to remain in place for at least another season, with Valtteri Bottas leading the team, Herbert sees potential for the Finn to play a pivotal role in Audi's early years in Formula 1.
"He has got all the ingredients.
"He is in a team he feels happy with.
READ: Aston Martin address Lance Stroll's horror crash
"It will be down to what the expectations of Audi are.
"Maybe in the early stages they'll think, 'Let's see where we are at.'
"But their expectations should be high from the outset because it is F1," Herbert noted.