Ferrari's Carlos Sainz is set to be handed a 10-place grid drop ahead of the French Grand Prix on Sunday.
The Spaniard looked all set to pass Max Verstappen late on in the Austrian Grand Prix before his race was abruptly ended by a spectacular engine blowout.
The F1-75 quickly became engulfed in flames, and the 27-year-old was thankfully able to escape unharmed.
The same could not be said for the engine though, and he has been forced to take his third electronic control unit of the season, so will start 10 places further back than he qualifies in Le Castellet.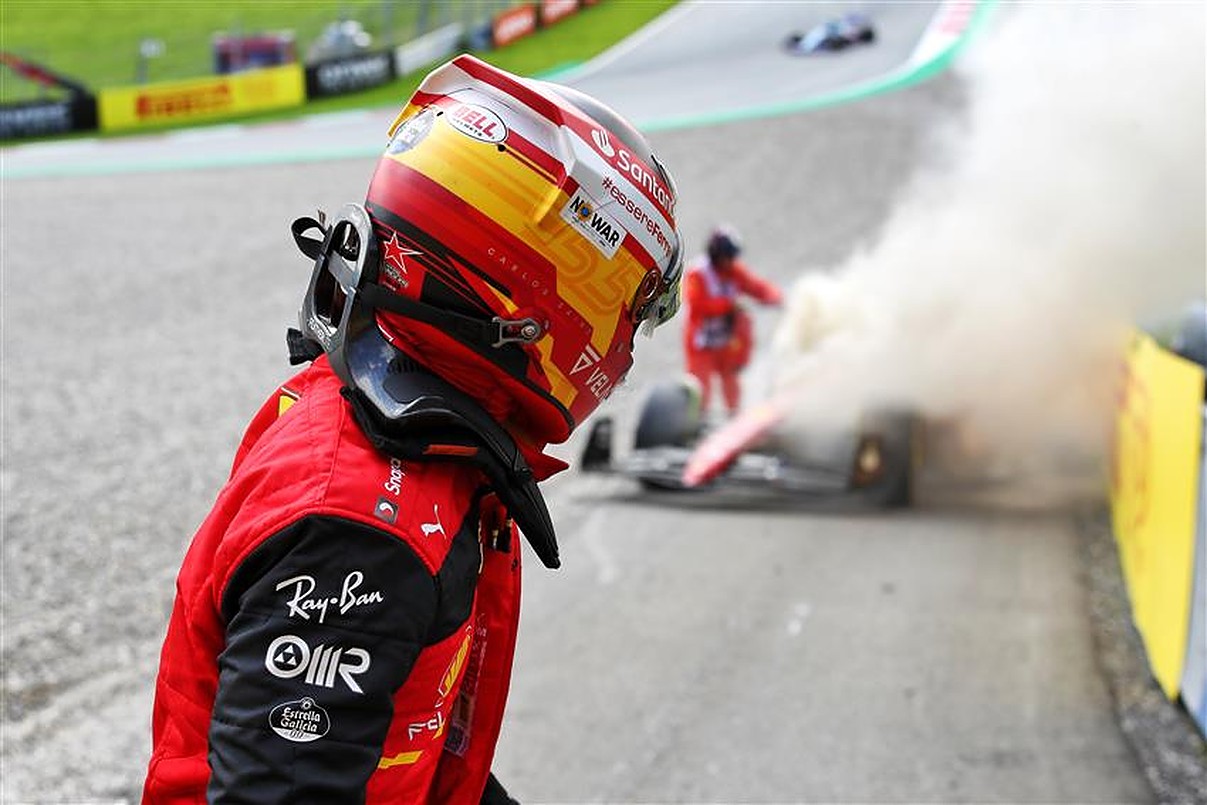 READ: Zhou Guanyu reveals surprising fact ahead of 2022 French Grand Prix
It was something that the Spaniard was anticipating ahead of the weekend.
"There's a chance we will put a new engine this weekend, which would involve a penalty, but we haven't taken the final decision yet," he said, quoted by F1i.com.
Diego Tondi, head of development at Ferrari, noted that there will be scorching temperatures throughout the weekend at Paul Ricard, so highlighted the importance of ensuring the longevity of parts.
"The high temperatures predicted for the French Grand Prix this weekend mean that ensuring the power unit and the tyres perform at their best is a real challenge and it's up to those working on the aerodynamics to take the appropriate countermeasures," he said.
Article continues below
"We will use a medium-high level of bodywork cooling, using the apertures of the cooling gills on the upper part of the bodywork and we will work on the brake ducts to maximise rim cooling, with the aim of getting heat away from the tyres.
"The track characteristics mean that we would have been doing this anyway to contribute as much as possible to tyre management, but the hot conditions will make this task even more demanding."
However, Tondi is not overly concerned by the possibility of further failures this weekend.
READ: Ex-Ferrari technical chief urges Mattia Binotto to make controversial decision
"As for the brakes, there are no particularly heavy braking points, so in terms of cooling for these components, the race at Paul Ricard is not a concern".
Sainz topped the second free practice session in Spain after Leclerc went quickest in the opening hour of running this weekend.