McLaren CEO Zak Brown has not ruled out the possibility of the British Formula 1 teaming up with Volkswagen in 2026, but he said they are for now committed to Mercedes.
Following a six-year absence, Mercedes power returned to the back of the McLaren car at the beginning of 2021, guiding the team to five podiums, a victory and a fourth-placed Constructors' Championship finish.
This came after three years each with Honda and Renault engines, during which they achieved just one podium finish through Carlos Sainz in 2019.
Red Bull, meanwhile, will be making their own powertrains after the departure of Honda from Formula 1 at the end of 2021.
Honda powered Red Bull to 16 race wins since 2019 and Max Verstappen's maiden world title last season.
READ: Norris wants to go 'wheel-to-wheel' with Russell in 2022
Honda's F1 chief Masashi Yamamoto has already said that the Japanese manufacturer will be happy to assist, but it has recently been reported that Audi and Porsche are seeking to enter F1 in 2026.
Their plan is said to be to work together to make a complete powertrain, and they are aiming to supply power to both McLaren and Red Bull pending the green light from Volkswagen.
Further, rumours have picked up in recent months that Audi are looking to buy a stake in the McLaren Group, which consists of their car brand and Formula 1 team.
Article continues below
Brown has commented on reports that Porsche and Audi are seeking to provide them with power units, but said he is happy with the team's current engine situation.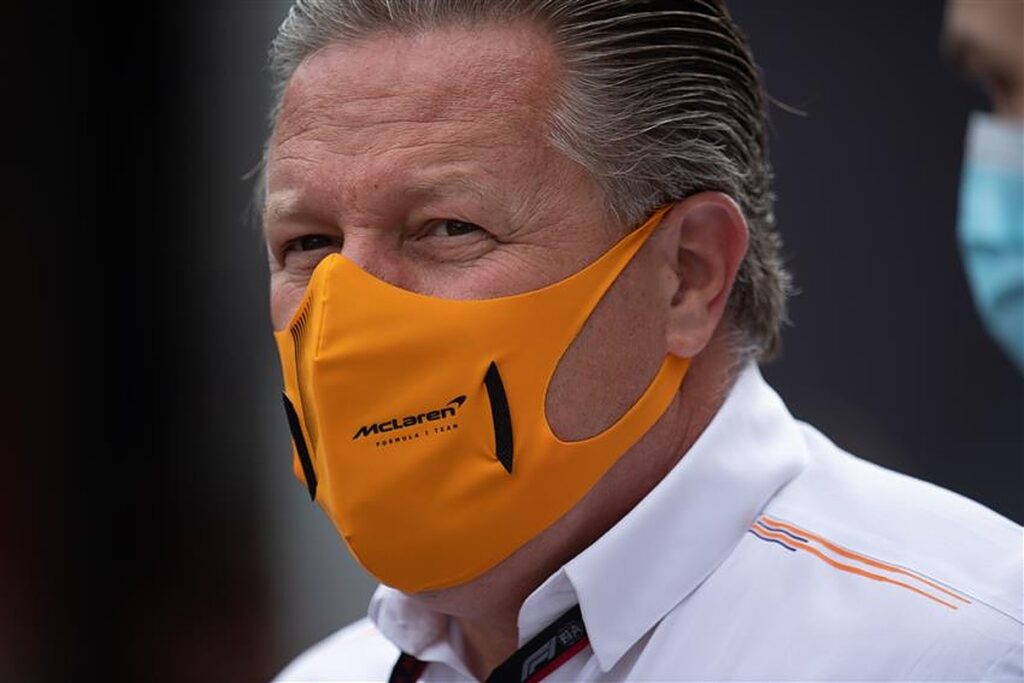 "I am hearing they [Volkswagen] are going to do something with Red Bull on the Porsche front," Brown told reporters at the McLaren Technology Centre (MTC) in Woking.
"I think they've spoken with a handful of people on the grid and as you would imagine we have had conversations but in the short term and medium term we're very happy where we are."
The 50-year-old admits that a change to the new project may be tempting in four years' time, but emphasised that Mercedes are the Woking-based team's supplier of choice for the time being.
READ: Ex-F1 champion says controversial Abu Dhabi GP restart was 'good' for Formula 1
"I think that's not been definitively decided and if they do [enter], we have a [Mercedes] contract through this term," he stressed.
"Naturally we're going to evaluate where we are and who's in the sport and take a decision on what we're going to do in 2026 in due course."
At the Italian Grand Prix last season, Daniel Ricciardo claimed McLaren's first victory since 2012, with Lando Norris completing their first 1-2 since the Canadian Grand Prix of 2010.
They narrowly missed out on third in the Constructors' Championship to the Ferrari pair of Charles Leclerc and Carlos Sainz.
Both driver line-ups have been retained for the 2022 season, which will get underway on 20 March in Bahrain.
Follow us on Google News to never miss an F1 story