Former Formula 1 world champion Jacques Villeneuve believes that the controversy surrounding the end of the world championship last year may be a positive thing for the sport in the long run.
Sir Lewis Hamilton was denied his record eighth title at the Abu Dhabi Grand Prix in December after a contentious late Safety Car restart allowed Max Verstappen to pass the 37-year-old on the final lap of the race.
Race director Michael Masi opted only to allow five lapped cars to pass the Safety Car ahead of the final lap in the fear that time constraints would prevent any further green flag running.
READ: FIA 'conspiracy' against Hamilton 'eating away' at credibility of Formula 1
Mercedes protested the decisions that led to the last-lap drama after the grand prix, before withdrawing an appeal several days later.
The FIA will finish a "detailed" investigation into the closing events of the race on 18 March, and Mercedes have denied that they brokered a deal with the governing body to sack Masi.
Immediately after the heart-breaking defeat, Hamilton said "we'll see about next year," prompting many in the paddock to question whether we will be seeing the 37-year-old on track in 2022.
Villeneuve, however, reckons that the defeat will galvanise Hamilton to come back with a vengeance this year.
"It's good for the sport anyway because Lewis now has to come back and try to win his eighth championship and be aggressive to try to win it," Villeneuve said at testing for the NASCAR cup series in Daytona.
Article continues below
The Canadian concedes that the end of the race last month was disputable, but these moments are typical of elite sport.
"Ultimately, it got a lot of ink in the papers. It was slightly controversial, but it always is when it all comes down to the last race."
Queried on the rumours of the Briton's retirement, the 1997 champion cannot speak to the current thoughts of the seven-time champion.
"Well, who knows?" was his reply.
"Nobody expected [Nico] Rosberg to not come back and suddenly he just woke up one morning and told everyone he actually wasn't passionate about racing in a way.
"That doesn't seem to be the case with Lewis, but who knows?"
Perry McCarthy has recently suggested in an interview with Formula1News.co.uk that the blow in mid-December may have left Hamilton feeling "empty," and Villeneuve does not know whether the 37-year-old will feel too afflicted to return.
"It's really a pickle to know what's going on in the head of people when the season is very long, you believe you know where it's going to turn out and it doesn't turn out how you expect, and you feel it's been taken away from you," he explained.
READ: Perez claims Verstappen would struggle at Mercedes
"I guess the reaction is quite negative. But you just have to get going again."
The manner in which Verstappen claimed his maiden world title is heavily controversial, but the 50-year-old insists that the Dutchman is well deserving of the 2021 Drivers' Championship.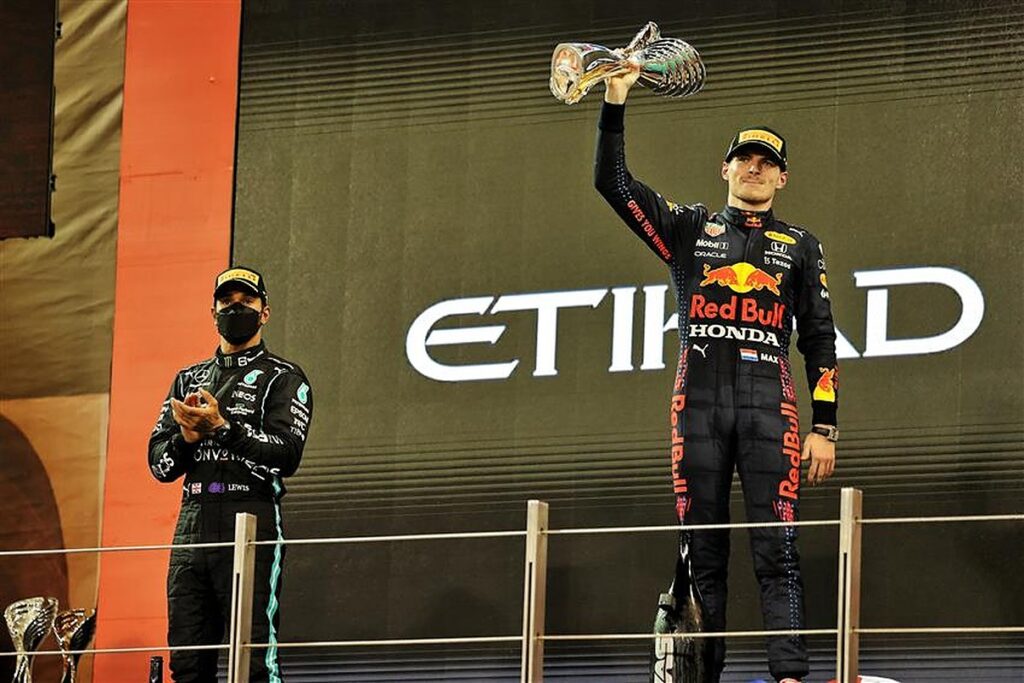 "I guess it depends if you're a fan of Verstappen or a fan of Lewis when it comes to the reaction," he affirmed.
"It was exciting and seeing how the whole season went, Max deserved this championship. He had been on top of it all year – race after race."
Verstappen became Red Bull's first world champion since Sebastian Vettel in 2013 with his last-gasp victory five weeks ago.
Mercedes, meanwhile, defeated Red Bull to win their eight consecutive Constructors' Championship – a record for the sport.
Should Hamilton return in 2022, he will be partnered by George Russell, who has signed from Williams to replace Alfa Romeo-bound Valtteri Bottas.
Follow us on Google News to never miss an F1 story