Sauber's new CEO, Andreas Seidl, has been noticeably absent from the paddock in 2023 as the team prepares for its future transformation into Audi's works team by 2026.
With the current driver lineup consisting of Valtteri Bottas and Zhou Guanyou, the team has encountered contrasting performances, particularly with Bottas, the more experienced of the duo, who has been struggling this season.
During the Spanish Grand Prix in Barcelona, Chinese driver Zhou secured a points finish, while Bottas found himself second to last on the grid.
Former F1 driver David Coulthard expressed his concern about Bottas' performance, suggesting that there may have been an issue with his car or his focus may have been elsewhere.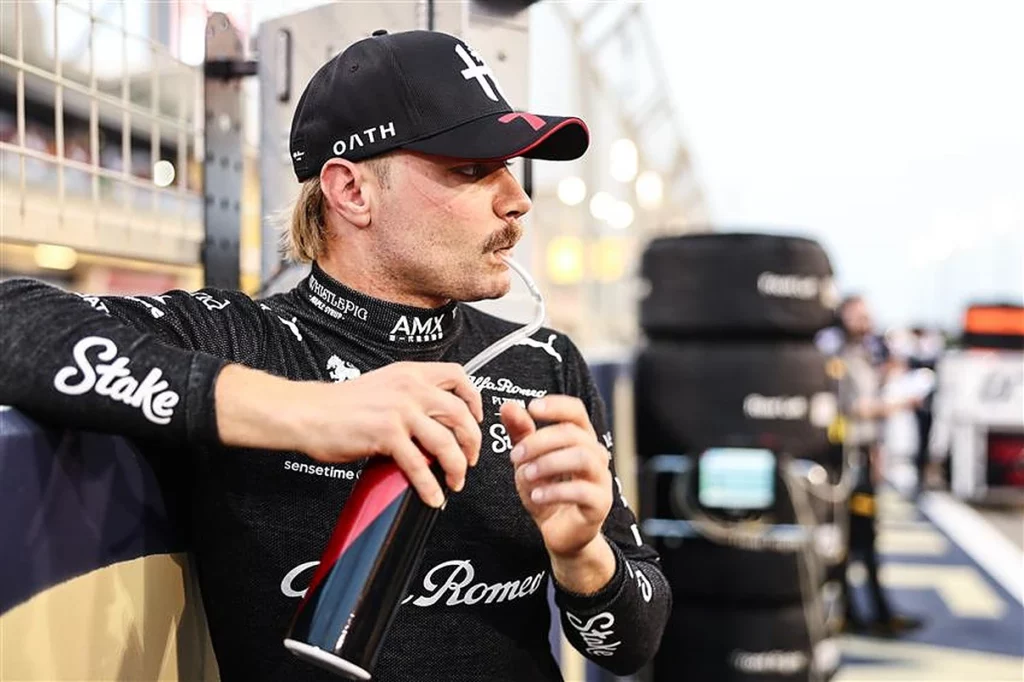 Want to work in Formula 1? Browse the latest F1 job vacancies
"Zhou is of course a talented guy, but today either there was a problem with Valtteri's car or he was still thinking about some cycling race or something," Coulthard told Viaplay.
Despite the challenges, Alfa Romeo team representative Alessandro Alunni Bravi remains calm and believes in the team's mix of experience and talent.
Speaking to El Mundo Deportivo, Bravi emphasised the team's goal of providing stability and a competitive package for their drivers, while acknowledging the need for improvement but expressed confidence that there is ample time to enhance the struggling 2023 car's performance.
"We have a mix of experience and talent and that is our strength this year," Bravi said.
Article continues below
"We want to continue to provide stability to the team, but the team's primary objective now is to give the drivers a competitive package."
Coulthard, on the other hand, expressed his belief that Sauber will eventually need to evaluate Bottas' performance more closely as the season progresses, emphasising the importance of consistency in results.
"We'll have to look at the situation again when we get to the middle of the season," the former F1 driver said.
"I think Valtteri should be more consistent in his results."
Despite rumours circulating about Sauber's Audi-powered future, Bravi reaffirmed the team's satisfaction with their current driver pairing and their intention to equip them with competitive resources.
While acknowledging Carlos Sainz has been identified as a potential addition to the Sauber team, Bravi expressed the team's commitment to their drivers and providing them with the necessary tools to excel.
"We are satisfied with our current driver pairing and our aim is to give them competitive material," Bravi said.
"Obviously, I think Carlos Sainz is one of the best drivers currently in F1. But he drives for Ferrari and I think he is happy at Ferrari.
"We too have to think about our drivers and give them all the tools to do a good job."
Bravi also hinted at the possibility of Sauber and Audi pursuing Fernando Alonso if he becomes available before 2026, expressing his admiration for the veteran driver's skills and highlighting their positive past interactions during Alonso's time at McLaren.
READ: Neymar gets photobombed at 2023 Spanish GP
"I would always sign Fernando, even at 45 years of age or older," he insisted.
"I got to know him well at McLaren when I was the manager of Stoffel Vandoorne, who was his teammate.
"It's a pleasure for me to see what Fernando is doing but as I say we are happy with our drivers."