Porsche, who are set to join Formula 1 in 2026, have had one of their road cars questioned recently by Michael Schumacher's manager Sabine Kehm.
The German manufacturer has seen one of their vehicles involved in a potential scandal, after an auction house sold a Carrera GT but under the impression that it was driven in 'secret' by Schumacher himself.
The seven-time World Champion, who has been critically ill now for a number of years since a tragic skiing accident, isn't believed to have ever owned a Porsche.
Schumacher's brother, Ralf Schumacher recently said that: "As far as I know, Michael never drove a Porsche".
These claims that the former Ferrari driver never actually owned a Porsche have also been backed by Kahm, who explained where Schumacher's camp stand on the matter.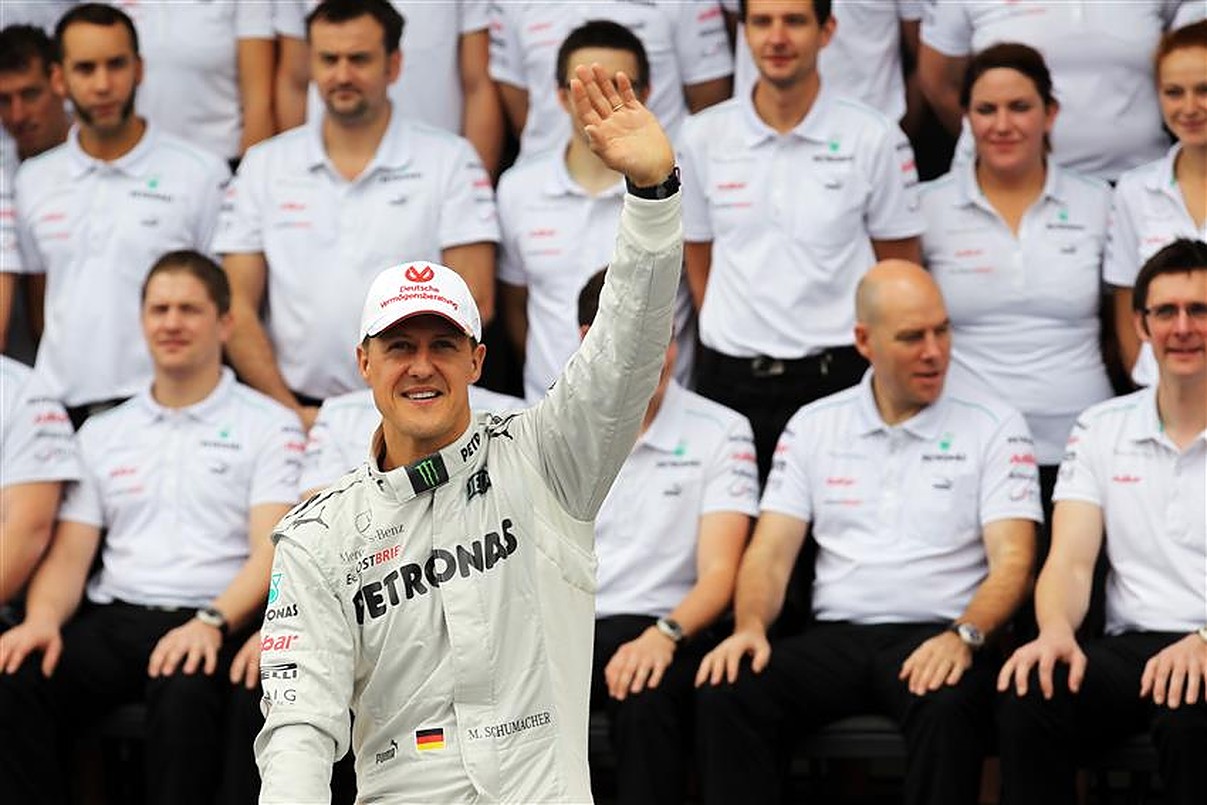 READ: Lando Norris wanted to make George Russell's 'life a little bit easier' at British GP
"Recent reports have appeared in various media that give the impression that Michael Schumacher was the owner of a Porsche Carrera GT that is currently being offered for sale," she told Auto Bild.
"This does not correspond to the facts. Michael Schumacher was neither directly nor indirectly associated with anyone who owned this Porsche Carrera GT."
Despite Schumacher's team silencing any rumours that the German owned a Porsche, the 91-time F1 winner is rumoured to have done so but through his former manager's business.
Article continues below
Whilst driving for Ferrari in F1, Schumacher wouldn't have been allowed to have owned a Porsche due to his contract with the Scuderia.
At the time, it was normal for drivers to only be allowed to own vehicles manufactured by the team they were contracted for.
Therefore, Schumacher was only allowed to own cars made by the FIAT Group, who own Ferrari.
With this in mind, it's alleged that Schumacher actually did own a Carrera GT; however, it was brought through his former manager's Weber Management company.
The company who are now selling the rare supercar, Roock Sportsystem, have said they have written confirmation that the car was indeed Schumacher's; that he drove it when out of reach of the paparazzi.
There is yet further proof that the car was indeed owned by one of the greatest drivers of all time, with his famous MS logo featuring above the Carrera GT logo.
As well as this, there is a pin of his famous red helmet, attached to the logbook, raising thoughts that Schumacher did in fact own a Porsche Carrera GT when he wasn't allowed to do so.