Aston Martin has launched its 2021 challenger, the AMR21, marking its return to Formula One after over six decades.
As part of the team's rebrand from Racing Point to Aston Martin, their 2021 car has a radically different livery to its predecessor, with them switching out pink for British racing green.  
READ: Lewis Hamilton Calls Out Other F1 Teams For Not Backing Equality Campaign
However, as BWT will continue to sponsor the team this upcoming season, the car has accents of pink and features a number of BWT logos, in addition to the logo of their new title sponsor, Cognizant.
Speaking during the car's unveiling, team owner and Canadian billionaire Lawrence Stroll said they are looking to make "real progress" over the coming seasons.
"We have the pieces, partners and experience in place to make real progress in Formula One," Stroll said.
"I have dreamed about this day for a very long time. I have always been a car guy, since I was a child. I have always loved racing, too.
"My first dream was to own a Formula One team. My second dream was to acquire a significant shareholding in Aston Martin Lagonda.
"Today is about the merging of those two dreams. So, as I say, today is all about dreams, and it shows that dreams really can come true, in the shape of our new AMR21.
Article continues below
"Aston Martin returning to Formula One after an absence of 61 years will have a powerful effect on the sport, the media and the fans, commanding global attention," he added.
Meanwhile, Lance Stroll, who is entering his third season with the team, said he is aiming for them to finish at least third in the 2021 Constructors' Championship after they missed out on P3 last season despite having the third-fastest car.
"I think we can accomplish that this year, if not more," the 22-year-old said.
Sebastian Vettel joined Aston Martin from Ferrari at the end of 2020, and the four-time World Champion is clearly optimistic about the future of his new team.
"Even though I have raced for four Formula One teams and for many years, starting a new season with a new team still gives me a sense of excitement," Vettel said.
"As a driver, I have always kept my eye on the competition and this team has consistently impressed me with what they have been able to do without the biggest of budgets.
"So, when Lawrence [Stroll] and Otmar [Szafnauer] approached me last year, and explained what their ambitions were, I was immediately very motivated to join the team.
"I love the history of motor racing and Aston Martin is one of the great names of the past, so it is fun to be part of their return to Formula One after an absence of 61 years.
"Having visited the factory and met the senior people as well as my engineers and mechanics, I can see they are a really good group.
"I feel confident that, by the support Lawrence brings together with the Aston Martin name, we will make real progress together," the German added.
Stroll and Vettel will give the AMR21 its initial shakedown during a filming day on Thursday, before putting the car through its paces in pre-season testing in Bahrain later this month.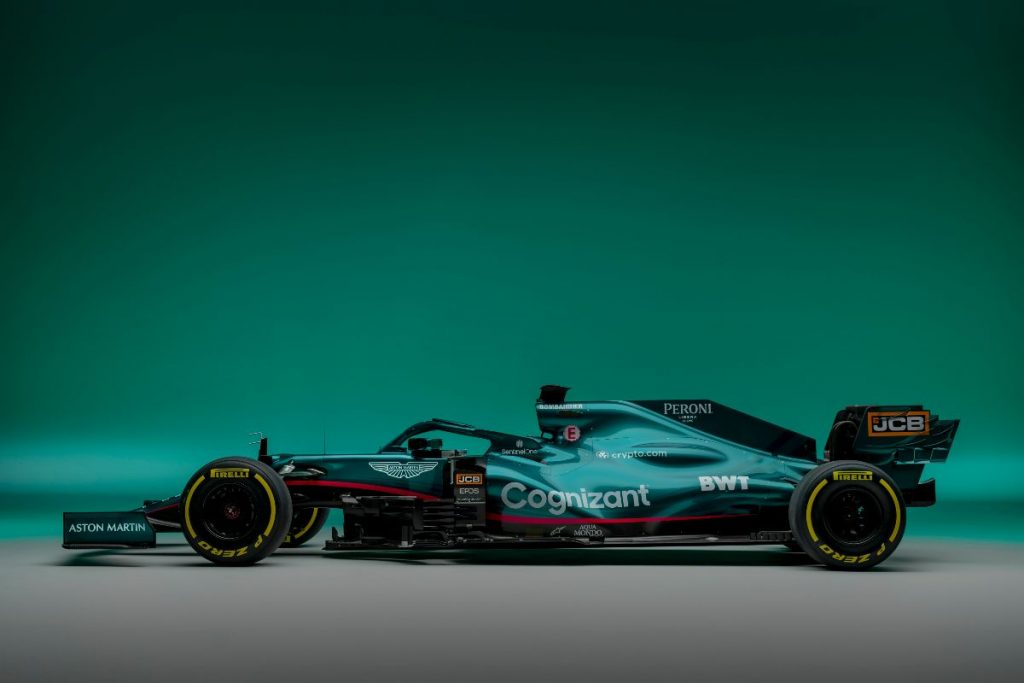 READ: Valtteri Bottas Not Ruling Out Mercedes Exit To Have A Beatable Team-Mate