Aston Martin performance director Tom McCullough has revealed that the Silverstone-based team still have money to continue developing the AMR23, but noted that they will also focus on next season's car.
The British side's sudden rise from towards the back to the front has been one of the stories of the year, with Fernando Alonso having claimed six podiums for the team in the opening eight rounds.
As a result, Alonso sits third in the Drivers' Championship, ahead of the likes of Charles Leclerc and Lewis Hamilton.
Aston Martin even sit third in the Constructors' Championship, remarkably ahead of Ferrari, but now behind Mercedes.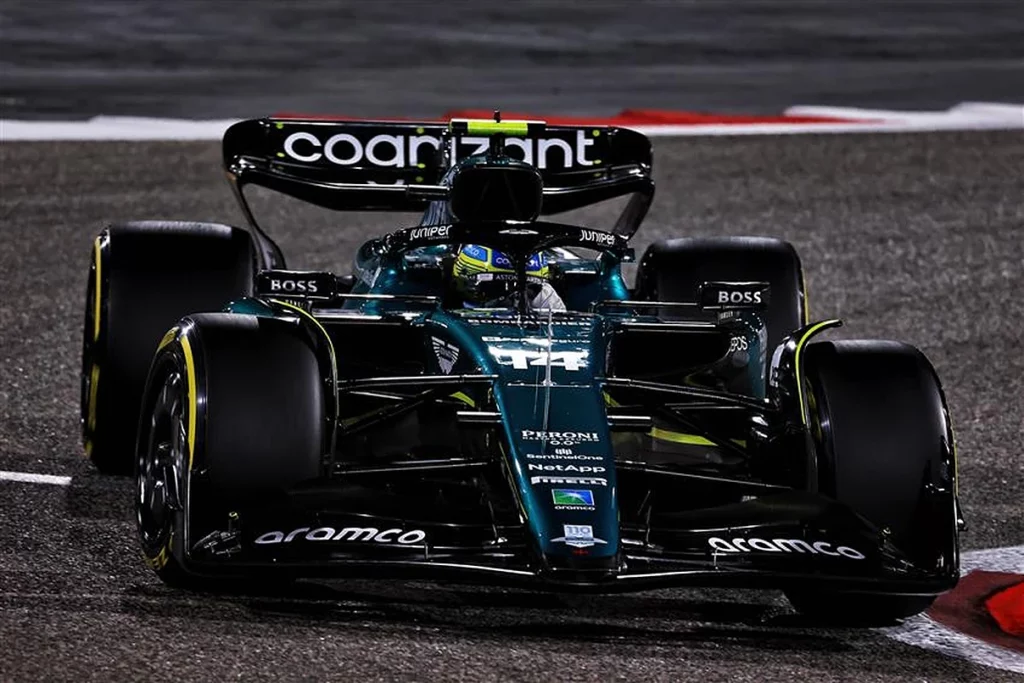 Want to work in Formula 1? Browse the latest F1 job vacancies
However, despite their sensational start to the season, the recent rounds have been disappointing for Aston Martin.
Since the side introduced a large upgrades package, Aston Martin have gone backwards rather than forwards.
Something they've installed to the AMR23 has severely impacted their performance; however, it will have given them information on what to do to avoid a similar issue next season.
When the second half of the season gets underway, further upgrades will be installed in the hope of rediscovering their early year pace, whilst they'll also have an eye on 2024.
Article continues below
"We've been targeting quite strong development throughout the year and we have budget to keep developing the car," McCullough said.
"That's our aim, so we are bringing some steps all the way to the end of the championship really – as much as we can do.
"At a certain point, you have to fully focus on 2024, but we're in the phase now where we're able to work on both cars.
"And even some of the lessons you learn on '24 you can adapt as well, whether it's in CFD, wind tunnel, or the mechanical side. So we're just pushing to the end."
As mentioned, Aston Martin have endured a troubling few rounds.
Their recent upgrades package has worked against them rather than for them, although McCullough believes that this has helped the side understand their weaknesses better.
"I think every time you bring a part to the car, you don't always bring parts that just offset the base level, you often are trading certain characteristics to get an increase in the map that you decided to go for," he said.
"When you actually bring those parts of the car to the track, it's about understanding what they're actually doing on the track relative to your development tools, the wind tunnel and CFD. Certain track characteristics also favour certain things as well.
READ: Lando Norris breaks silence on McLaren favouring him over Oscar Piastri
"We obviously brought the big update package to the car in Montreal, and the car was reasonably strong there, obviously fighting strongly with the second-fastest team.
"But the characteristics of that track are a little bit unique compared to some of the ones that we've been to recently. So understanding what the car's actually done and what we wanted to do going forwards is part of the usual job, really."
He added: "I think we've understood what we've done to the car. The developments that are coming in the second half of the season are already actually addressing some of the areas we're not as strong in, and I think really from Zandvoort onwards we're going to have some continuous development as we've done all year."