Lance Stroll was at a loss to explain why Aston Martin once again failed to demonstrate any pace in qualifying for the British Grand Prix.
For the fifth time this season, both drivers were eliminated in the first phase of qualifying as Sebastian Vettel qualified 18th with Stroll down in last, and it follows a similarly frustrating Saturday in Canada.
That one was down to tyre pressure issues, but Stroll struggled to understand the latest qualifying calamity for the British side.
"I'm not sure," said the Canadian.
"I just didn't have grip and then at the end of the session we put a new set of tyres on, I had a terrible out lap with traffic and stuff, and it's all about generating temperature on the out lap.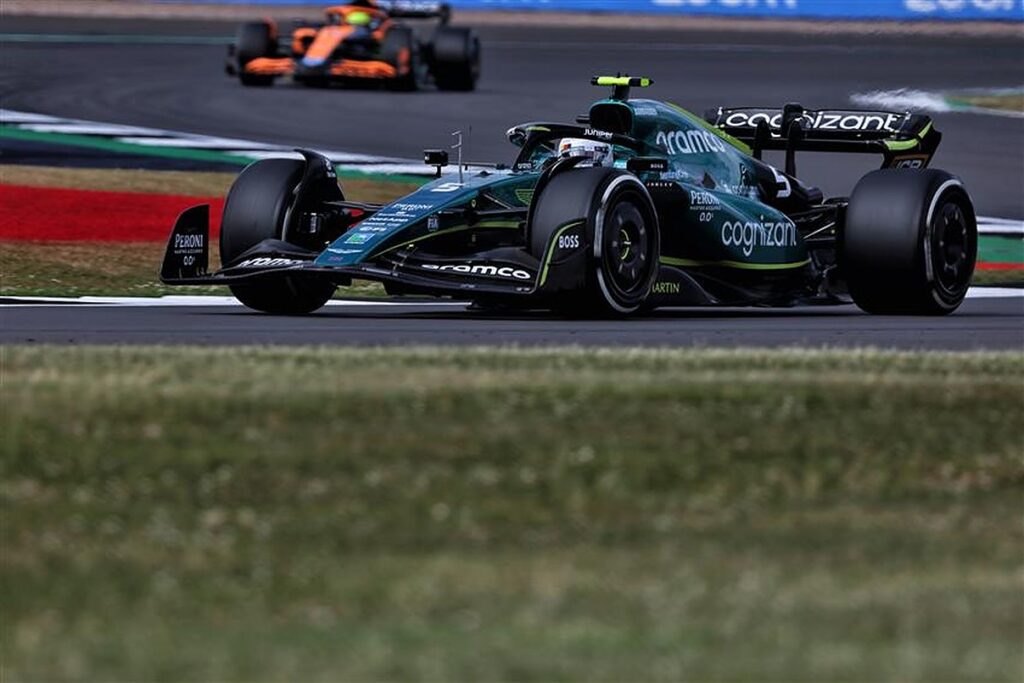 READ: Marko left fuming as Leclerc mistake hurts Verstappen
"So with only one push lap at the end of the session, I had stone cold tyres and starting the lap I lost a second in the first sector [and] recovered two seconds in the last sector, just because of the track improvements.
"So there was obviously still a lot of lap time on the table, but still, we just looked like we were on the back foot throughout the whole way of qualifying and not really that competitive."
Vettel is fully aware that starting in the bottom five in what is expected to be a dry race on Sunday will make for a tough afternoon for the Silverstone-based side.
Article continues below
"It's the same thing for all of us, we've been pushing, we are pushing so hard and with a Saturday like this, Sunday gets really difficult," added the four-time champion.
READ: Red Bull develop new part to boost straight-line speed
"But it is what it is, we turn the page and try to see what we can do tomorrow but for sure, just looking at today, it's disappointing."
The 35-year-old, who celebrates his birthday on race day, does not believe tyre pressures were responsible this time around.
"I think we learned our lesson from Canada, and it wouldn't happen again," said the German.
"So I think today we were, in all honesty, we're just slow and we need to see why and understand it because there was something that we were missing."
Stroll recovered to tenth in Canada, scoring a point that took Aston Martin to eighth in the Constructors' Standings above Haas, and they will be aiming for a similar performance on Sunday.