Lewis Hamilton's former personal trainer Angela Cullen is seemingly loving her life away from Formula 1, after showing off her new "crew" on social media.
Cullen and the seven-time World Champion announced their split on the opening day of the Saudi Arabian Grand Prix, with the pair having remained good friends ever since.
She joined Hamilton on his F1 journey in 2016, the season where the 38-year-old was beaten to the Drivers' Championship by Nico Rosberg.
Since departing Hamilton and the world of F1, Cullen has been sharing what she's been getting up to on social media, with her having recently been to a Bali Training Centre in Indonesia.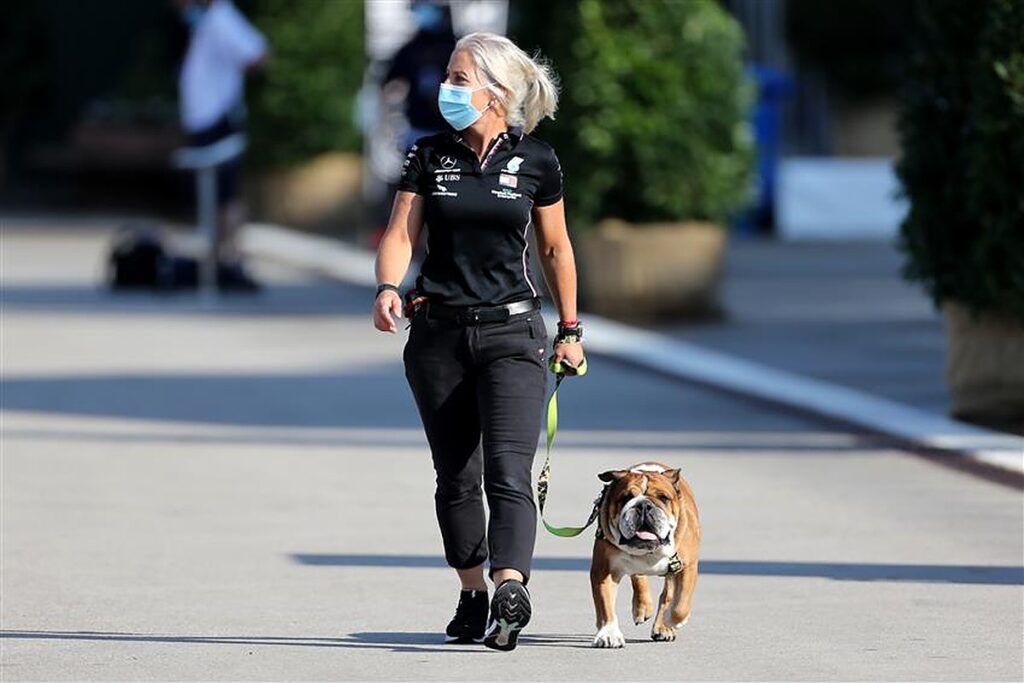 Want to work in Formula 1? Browse the latest F1 job vacancies
She posted a photo of herself and a large group of people at the training centre, along with the caption: "Some days you need your crew to get you thru Find your tribe."
Hamilton has restructured his team slightly since Cullen departed; however, he continues to "miss her every day".
The 103-time race winner recently discussed what it was like working with Cullen and how she remains a "very good friend", who he's planning on seeing "soon".
"I miss her every day," Hamilton told L'Equipe.
Article continues below
"She was a breath of fresh air for me every day. She was always a great help during the seven years we worked together.
"She was and still is a very good friend. In fact, we're talking about getting together again and doing something together soon, like parachute jumping, maybe."
The Mercedes driver has certainly found some form since Cullen left, with the Briton having claimed two podiums in a row.
Hamilton recently finished second at the Spanish Grand Prix and third at the Canadian Grand Prix last weekend, where he was beaten by former team-mate Fernando Alonso in a great duel.
READ: George Russell admits to deliberately causing crash
The seven-time Canadian GP winner made a good start to the race and found himself in second by the time they approached the first corner, before settling into the Grand Prix.
Hamilton and Alonso remained close together throughout the race, before the Spaniard reclaimed second on Lap 22, thanks to having his DRS in operation down the main straight.
The Mercedes driver never got the chance to try and get P2 back, with him having settled for third.