AlphaTauri team principal Franz Tost is uneasy with a Haas-style approach of running two young drivers in the team.
The American outfit signed F1 rookies Mick Schumacher and Nikita Mazepin ahead of 2021, replacing experienced drivers Romain Grosjean and Kevin Magnussen, who had managed just two points finishes between them in an immensely disappointing 2020.
The supposition was that matters were only going to get worse in 2021 now that two heavily inexperienced drivers had taken up the seats.
The pair were not shy of incidents throughout the season, and very nearly got tangled up with each other at the Azerbaijan Grand Prix.
READ: Steiner says running two F1 rookies is like having children
Their best finish of the year was a P13 through Schumacher at the Hungarian Grand Prix, with the Russian ending the same race one position behind.
Haas team principal Guenther Steiner, who has been in charge since the team's formation in 2016, compared running two rookies to "having children."
"I think there's a lot you have to learn. The simplest way to explain it is it's like having children," he explained.
"I'm not saying that they are children, but everything is new to them. I have to learn how to work with them."
Article continues below
Yuki Tsunoda debuted in F1 with AlphaTauri last year, but he was paired up with a significantly more experienced driver in Pierre Gasly.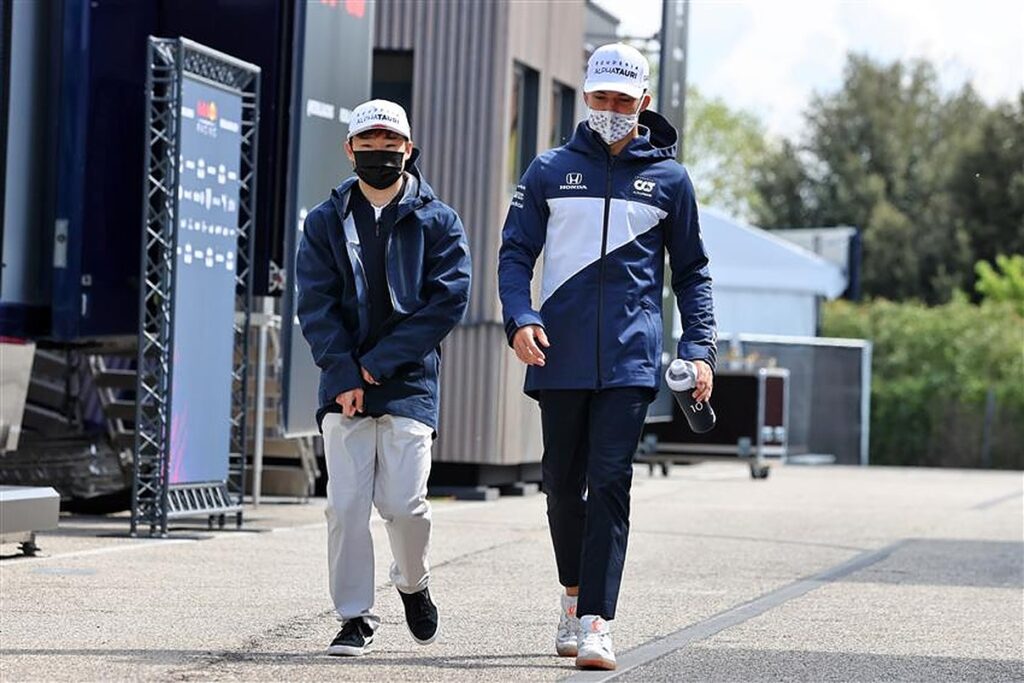 Gasly has now scored three podiums for the team under their two different guises.
He spent the first half of 2019 alongside Max Verstappen at Red Bull, but a horrible 12 races saw him replaced by Alex Albon while the 25-year-old moved back to the junior team – then-named Toro Rosso.
Tsunoda managed points on seven occasions last year, managing a best finish of fourth at the season-ending Abu Dhabi Grand Prix.
He made significant developments towards the end of what was a tough baptism during his opening year, and Gasly has previously said that he "learned a lot" from taking on more of a mentorship role to the Japanese rookie last year.
"With Yuki [Tsunoda] coming as a rookie, there was a bit more responsibility on the direction we take. I feel I've learned a lot technically, being more involved," said the Frenchman, who out-qualified Tsunoda 21-1 last season.
READ: Schumacher defends Hamilton: 'Arrogant' to say anyone can win a race with Mercedes
Tost affirms his belief that a team works better – particularly in the midfield dogfight – if one driver is able to reflect their experience onto the other.
"Nowadays, in Formula 1, [if you] drive [with] two inexperienced drivers you have a really big challenge and the Constructors' Championship, you will immediately be in the back," Tost said, as quoted by GPFans.
"There's no chance with two kids to be in the midfield [or near] the front because the field is far too competitive, it's too strong.
"If you look to the qualifying times, it's hundredths of a second.
"I think in Saudi Arabia, Pierre was 0.087secs behind [Charles] Leclerc, which is 78 centimetres or whatever, there were two positions.
"Then if you have a young driver, an inexperienced one, we are talking about tenths, not about thousandths," he added.
Tost reiterated that a less experienced driver will develop better if mentored by a more senior team-mate.
"I think that with the combination of one experienced driver, and then if there's a very high skilled young driver, AlphaTauri is always in a position and ready to educate the young driver," he explained.
AlphaTauri managed sixth in the Constructors' Championship in 2021, with Gasly scoring their only podium of the season at the Azerbaijan Grand Prix.
Follow us on Google News to never miss an F1 story