George Russell has openly admitted that Red Bull's current domination is a "shame for the sport", with the Austrians having claimed their fourth 1-2 of the 2023 season on Sunday at the Miami Grand Prix.
There is seemingly nothing that can stop Red Bull from cruising into the distance this season, with reigning World Champion Max Verstappen having won yet again at the Miami International Autodrome, despite having qualified ninth.
Whilst most expected the 25-year-old to breeze through the field, there was at least some hope that it'd take him at least half of the race; however, he found himself in second by Lap 15.
He went on to lead the majority of the race after team-mate Sergio Perez pitted, before dropping back behind his team-mate with 12 laps remaining following his one and only pit-stop.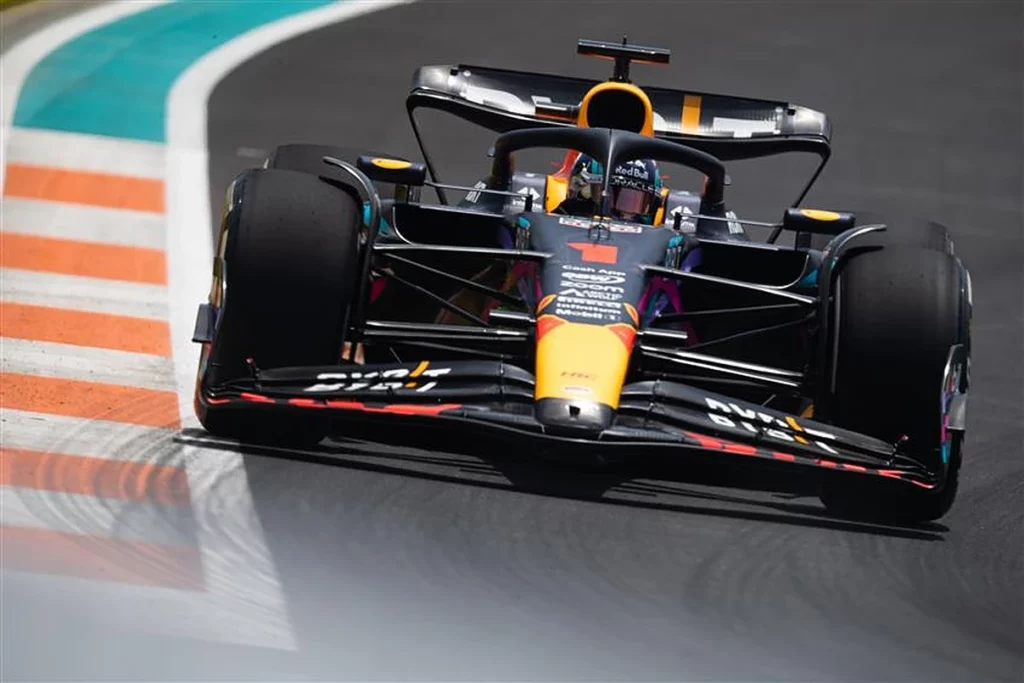 Want to work in Formula 1? Browse the latest F1 job vacancies
Verstappen ultimately breezed past Perez with ease due to his sensational pace and younger tyres, to claim his third win of the season.
The result saw him extend his championship lead to 14 points ahead of the upcoming triple-header, where he'll likely be the favourite to win at each.
Russell was one of the drivers that Verstappen overtook in the opening laps of Sunday's race, with the Mercedes driver having put up next to no fight.
The 25-year-old admitted that he "wasn't really surprised" to see Verstappen make his way to the front so easily, with Red Bull being "so far ahead".
Article continues below
"I wasn't really surprised, no, that's where they are in a minute, you know. We said at the start of the season they are so far ahead, they have got it easy at the moment," Russell told the media in Miami.
To highlight Red Bull's dominance since the start of the new aerodynamic regulations, the Austrians have won 22 of the last 27 races, whereas Mercedes have won just the once.
Russell knows that his side will continue to do everything they can to try and catch Red Bull; however, he concerningly questioned if the Milton Keynes-based team are "even running full power" on their RB19.
READ: Sergio Perez fires 'pure pace' jibe at Max Verstappen
"I wonder if they are even running full power or anything they're just so far ahead," Russell said.
"So, you know, it's a bit of a shame for the sport but, you know, kudos to them for the good work that they have clearly done and shown what is possible when you get it right.
"So that's what we're going to be chasing and let's see what we can achieve."